If you enjoy the thrill of placing larger-than-usual wagers, here is a list of safe high limit betting sites willing to book your big wagers.
How do we rate high stakes betting websites?
At the most basic level, the best high limit betting sites need to be willing to accept large wagers in the first place. Online sportsbooks and casinos are big on risk management. Someone who bets big and wins frequently can really put the squeeze on some of the smaller operations.
Best High Limit Betting Sites
High stakes gamblers are bound to have different expectations than your typical recreational player. Reputable betting sites need to be properly equipped to accept large deposits and large withdrawals. It's even more important that the brand have a spotless reputation for protecting players and keeping their money secure.
That's not to say high rollers' money is more important than regular gamblers' money, but the fact is larger deposits make for a more tempting target. Some of the other things that high rollers should consider would be VIP programs and special bonuses for large deposits.
Only Play For High Stakes At Reputable Gambling Sites
The most important tip we can give to high limit sports bettors is to make sure you stick to highly trusted betting sites.
As history has shown time after time, unlicensed and rogue betting sites are more likely to target a single high-roller punter as opposed to dozens of smaller customers. The PR hit is cheaper that way for the amount of money unjustly taken away from the customer.
Note also that untrustworthy regulatory bodies are likely to rule in favour of operators more often than in favour of players. This is why it is critical to stick with betting sites that are licensed by reputable gaming jurisdictions such as the UK, USA, Spain, Italy, France and so on.
For anyone staking greater than £/€/$500 per wager, the high limit betting sites we recommend will have been operating a long time and hold an active license in a reputable district.
The best bookies operate with the lowest margins, maintain the highest limits, and provide the fastest payouts. Quality bookmakers do this while providing top-notch customer service, and meeting our other standards for placement on OBS.
I don't mind risking a little money at a new, untested site just for the sake of reviewing it and trying it myself. Needless to say, that's not the optimal strategy for a large deposit. You should always stick with big brands that have been online for at least a few years.
Nothing good comes from making large deposits at new or unknown casinos. They can promise all the bonuses and high-payout games they want, but they are simply untested. It's a gamble. New sites aren't as financially stable and we know less about them. They may be perfectly safe or they may collapse tomorrow. We simply don't know.
Established sites on the other hand offer security. The biggest sites have processed millions of deposits and withdrawals. They don't struggle to pay big winners and high rollers because they already have the success that comes with dominating in a highly competitive and lucrative industry.
If you're not too familiar with the industry, you can visit this page for an introduction to the best online casinos. That page goes into more detail about choosing a site and provides a number of recommendations that will fit your needs as a high roller.
The Logistics of High Stakes Betting
Logistics are also important. If your credit card even supports large transactions, your betting site may not. Online sportsbooks, casinos, and poker sites are careful how they accept large deposits due to the ever-present risk of fraud.
Some deposit methods are clearly better than others for large deposits. Credit cards and cash transfers, for example, tend to max out at $1,000 to $5,000 per transaction depending on the site in question. For a really big deposit, you need to look for something more suited to large transactions.
You can visit any major betting site and find dozens of deposit methods with limits that go as high as £100,000 per transaction.
Similar considerations apply to withdrawals. If you're fortunate enough to win and accrue a large balance, you need to be sure the high limit betting website you are playing at is capable of processing large withdrawals. Take a look at the fine print of many sports betting sites and you'll find that they limit withdrawals to something like $5,000 a week. That's plenty for the average player, but it's not enough to process a big cashout within a reasonable time frame.
Reputable high stakes betting sites will find a way to get you paid.
I've even heard stories of bettors receiving a briefcase full of cash delivered in person. The best thing to do is ask for a VIP host and discuss how large deposits and withdrawals will be handled, before proceeding.
It all comes down to financial logistics going both ways. If your site doesn't have the ability to process large transactions, it's going to be more trouble than it's worth. Payment processing is always something I consider when looking for high limit gambling websites.
Bonuses and VIP programs are also worth a look. Don't be shy to ask for special treatment. If one operator isn't willing to give you worthwhile rewards, another definitely will.
Contact a VIP Host Before Playing for High Stakes
It never hurts to make a phone call or write an e-mail to your prospective operator before signing up. Tell them that you'd like to make a large deposit and ask them how they would handle that deposit and subsequent withdrawal.
If you already have an account, you can ask for increased betting limits. Some gambling sites (especially online casinos) have "flexible" limits. The max bet is set at a default, but limits are increased on a case-by-case basis.
Ask about VIP programs or special loyalty rewards for high rollers. Many brands won't have anything official in place but a competent manager will pull strings and make good things happen.
As a side benefit, you can see what their customer support is like before you deposit.
Problems Making Large Betting Deposits
Don't be surprised if you have a few problems depositing the first time you make the move to high limit wagering. Large financial transactions can be difficult to process and fraud is a legitimate concern for online gambling operators.
You can minimize delays and avoid rejected transactions by contacting high limit betting sites before you deposit a large amount. Your VIP host should recommend a deposit method and tell you anything else you need to know to make sure your transaction goes through.
Don't be surprised if you're asked to send a copy of your driver's license and/or proof of residence. This is just a byproduct of security and fraud prevention. The process is completely normal. You may be asked to scan a picture of your license and a recent utility bill and then e-mail a copy to your site's customer support team.
Divide and Prosper
You don't have to keep your bankroll all at one place. We advise dividing your bankroll across a few high limit betting sites. This is basic risk management.
What about high stakes poker sites?
Poker sites need to host high stakes tables and have the traffic to keep them busy. Even if online poker sites have high limit tables, you're not going to get any action if there's nobody to play with. Larger sites are always your best bet for big poker games.
Is it Safe to Gamble Online for High Stakes?
Safety should always be a concern when gambling online for any stakes. It doesn't matter if you're planning on betting a dollar at a time on keno or playing $200-a-hand blackjack. The safety of your funds is a must because getting paid is the whole reason we even risk our money in the first place.
I'm fine with risking my money – as long as it's on my terms. I'll double down in a hand of blackjack and play high house advantage slots all day long if the mood strikes me. One thing I won't do is risk my money by playing at an unsafe site where the simple act of making a deposit is a gamble.
However, high stakes gambling does deserve special consideration. There's a world of difference between making a quick $20 deposit and shipping $12,000 to an online casino. Losing the first deposit would be completely frustrating and ruin the whole purpose of gambling online. Losing a much larger amount would be a disaster on a whole different level.
Back to the original question. Yes, it is safe to gamble online for high stakes provided you take the right precautions. It would not be safe to treat it as just another day at the casino. You should proceed with caution in choosing your casino site, your deposit method and in assessing your risk tolerance.
Assessing Your Risk Tolerance Before Trying High Stakes Online Betting
There are two different types of high rollers:
Those who really do have the money to risk at gambling
Those who are making a huge mistake.
Don't let the allure of winning money distract you from the fact that there is a very real risk of losing your money as well. It's not called "investing," it's called "gambling."
Perform an honest assessment of your risk tolerance. Take a long look at that money and ask yourself what would happen if you lost every last penny. Would life still go on? Would you still be able to pay the bills? Would your wife and kid still have a house to come home to?
These are the questions to ask yourself before you make that big deposit. The moment you make that transaction, the risk turns from a vague idea to a very real thing. Asses your risk tolerance and ensure you're truly ready to gamble at the highest levels.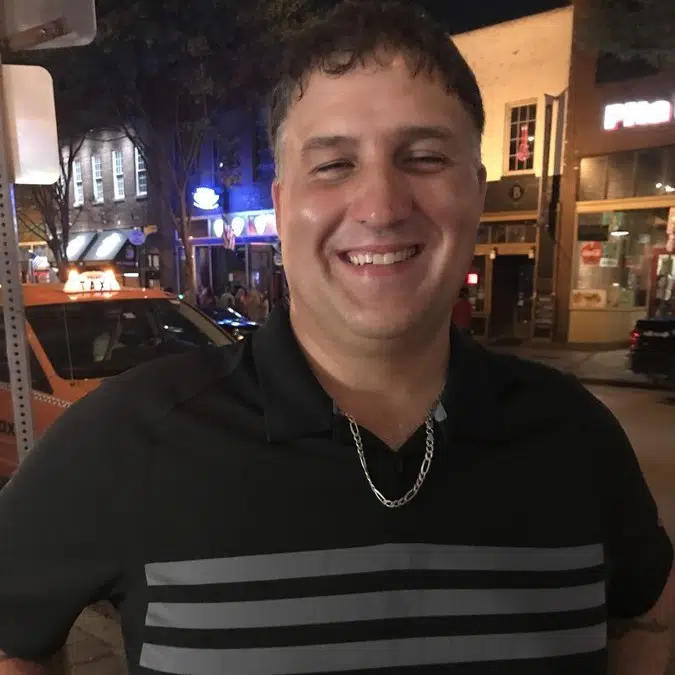 Mike Murphy is the founder of OnlineBettingSites.com and has over 10 years of experience in the legal online betting industry. A regular attendee of industry trade shows and conferences, Mike is a strong proponent of regulated markets and responsible gambling policies.