2016 Hong Kong International Races Betting Odds

Sha Tin racecourse is gearing up to host the annual Longines Hong Kong International Races meet on 11 December. Also known as the Turf World Championships, this weekend's race meet is one of the most lucrative horse racing events of the year with more than HK$83 million across four separate races.
The first Hong Kong International Race was held in 1988 with a purse of just HK$1.47 million. That was a significant amount even by today's standards, but it was just a fraction of what the HKIR would grow to become over the ensuing years. For comparison's sake, that 1988 purse works out to being equal to less than 6% of today's purse.
---
Best Bookmakers for the Hong Kong International Races
---
---
At the center of it all is the Hong Kong Cup with a purse of HK$25 million. With the full backing of the Hong Kong Jockey Club, the Hong Kong International Races attract massive betting pools with Asian and international punters alike having a flutter on the various races. The modern era of online betting makes it even easier for all of us to take a chance without even leaving the house.
The 2016 Hong Kong International Races is just days away and horse racing betting sites are now taking ante post bets on the winner of each race. The Hong Kong Jockey Club also recently signed an agreement with several UK-based bookmakers to permit actual integration of online betting into local betting pools on race day. We'll cover that more in a minute, but first let's look at the outright betting odds for each race.
Racing Schedule and Early Betting Odds
Saturday's schedule of events consists of four big races:
Hong Kong Cup
Hong Kong Mile
Hong Kong Sprint
Hong Kong Vase
Each of the four races will feature a field of 14 horses for a total of 56 horses expected to run at the 2016 HKIR. Half of these horses are trained out of Hong Kong and half are international. If you follow horse racing somewhat regularly, you may even recognize a name or two. Highland Reel, for example, is running as the current betting favorite in the 2016 Hong Kong Vase.
Now, let's take a look at the latest betting odds for each race.
TwinSpires will be accepting wagers on all HKIR events soon, but they do not open the books until much closer to the race. TwinSpires will be your best bet – you'll just need to wait a few more days before they will let you start betting. The nice thing about TwinSpires is it is completely legal in the United States and that means you'll have super easy payments and withdrawals.
Hong Kong Cup: HK$25 Million
The 2000m Hong Kong Cup is the richest race of the day and the richest turf race over 2000m with a total purse of HK$25 million. A Shin Hikari ran to victory as last year's winner having set off with odds of 37/1 as a major underdog without a prior G1 win on his resume.
This year's Hong Kong Cup is set to deliver a thrilling showdown between two great Japanese horses. A Shin Hikari, who won last year's Cup, and Maurice, who won last year's Mile, are both set to contest the 2016 Hong Kong Cup.
Hong Kong Mile: HK$23 Million
The Hong Kong Miles runs 1600m with a total purse worth HK$23 million. Japanese-trained Maurice raced to victory here last year, but this year he'll be challenging A Shin Hikari in the Hong Kong Cup. The 2016 Hong Kong Mile is expected to be a closer contest with a number of horses all grouped up near the top with similar betting odds.
Last year's Hong Kong Mile was greatly anticipated as a showdown between defending champion Able Friend and the surging Maurice. Able Friend went off as the favorite with odds just shy of 2/1 while Maurice went off with odds just north of 4/1. Maurice ended up taking the victory, followed by 18/1 shot Giant Treasure and then Able Friend in third.
Hong Kong Sprint: HK$18.5 Million
The 1200m Hong Kong Sprint was added to the HKIR in 1999 and now serves as the last leg of the Global Sprint Challenge. Peniaphobia returns this year as the defending champion, but is expected to face some stiff competition as he sits roughly in the middle of the pack as far as ante post betting odds go.
Hong Kong Vase: HK$16.5 Million
At 2400m, the Hong Kong Vase is the longest race on the lineup and has long attracted some of the best horses in the world. In 2015, Aiden O'Brien's Highland Reel took first place in the Hong Kong Vase and returns in 2016 as the dominant betting favorite.
How to Bet within the Hong Kong Parimutuel Pools
All bets and odds described up to this point are fixed-odds wagers devised by the actual betting sites. These are basically the same as sports futures but applied to horse racing and are called "ante post" wagers. When you place an ante-post bet, it is not mixed into the actual betting pool collected at the track.
Up until recently, international online racebooks had no way to access the actual parimutuel betting pools at the Hong Kong Jockey Club which would permit punters to place bets and get paid at true track odds.
That all changed last month after the Hong Kong Jockey Club announced it had struck a deal with BetFred, Coral and Ladbrokes to grant all three of those sites access to the parimutuel wagering pool. This means you will soon be able to place all the traditional types of horse racing wagers (such as win, place, show, etc.) and receive the same exact payouts as the people who place their bets in-person at the track.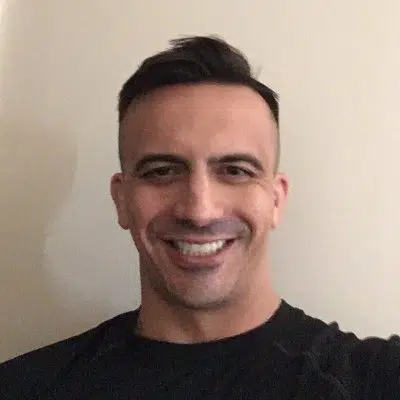 Wes Burns has more than a decade's worth of experience as a writer, researcher, and analyst in the legal online betting industry and is co-founder of OnlineBettingSites.com. Wes approaches his work from the viewpoint of players.