Mayweather vs. Pacquiao Online Betting Odds
Last update: 5/2/2015 3:54 PM
The deal hasn't even been signed yet, but several betting sites have already posted lines on the supposedly-upcoming super bout between Floyd Mayweather Jr and Manny Pacquiao. Just one week ago, Bob Arum told Yahoo News that Manny has agreed to fight Mayweather on May 2nd in Las Vegas with a 60-40 purse favoring Mayweather.
Even though there's no hard contract (update: there is now – read more below), at least three online betting sites have decided they're ready to start taking bets. If you're so inclined, you can head over now and get in while the odds are good. If the fight fails to materialize, everyone who booked a bet will be refunded.
Where to Bet on the Mayweather – Pacquiao Fight Online
If you came here looking for a quick list of the best betting sites for the big fight, here's where you should start. You can read more about the fight below, but let's start with a look at the best places to bet on Mayweather and/or Pacquiao online:
Big Update!
So, I originally published this post back in January when the super fight was just a rumor. Well, things have changed just a tad since then. This is no longer a "maybe" or a "what-if" fight. Mayweather and Pacman both confirmed that they have agreed to the fight. The contract is signed and the fight is on!
Finally, finally we'll get to settle once and for all who is the greatest fighter of our time. Floyd Mayweather (47-0, 38 years old) and Manny Pacquiao (57-5-2, 36 years old) will meet at the MGM Grand in Las Vegas on May 2nd for what is anticipated to be the richest boxing purse of all time.
Floyd was the first to release the news on his Shots account, with a screenshot of the contract accompanied by the following text:
"What the world has been waiting for has arrived. Mayweather vs. Pacquiao on May 2, 2015, is a done deal. I promised the fans we would get this done, and we did. We will make history on May 2nd. Don't miss it! This is the signed contract from both fighters."
(Interesting side note: Floyd Mayweather is an investor in Shots. Supposedly, the fight contract stipulated that Floyd would get to be the first person to break the news. Instead of breaking the news at a press conference or on Twitter, he put it on Shots.)
Latest Odds
The oddsmakers strongly favor Mayweather, but the line has tightened a bit since opening back before the fight was even officially announced. Bookmakers originally had Mayweather at around -290 to -300. Manny started at around +230.
Update 2: The lines have shifted even further away from Mayweather. Now we're looking at odds of around -215 to -225. That's down quite a ways from opening odds in the -300 range. Likewise, Manny is down to +175-ish, another significant drop. It's looking like people are flocking to the underdog and pushing his payout odds down. If you want to take the underdog, you need to get in on this one as quickly as possible.
What these odds mean is that you're going to have to risk more to back Mayweather. At 1/2, a £100 wager on Floyd would return £150. If you want to back Pacquiao at 2/1, a £100 bet would return £300.
If you want to back Mayweather right now, go with William Hill. They've got the slightly better odds at 4/7. If you want to back Pacquiao, BetVictor.com is the way to go with payout odds of 15/8.
As you can imagine, we're going to see a massive influx of wagers on both fighters as time passes. The odds will most likely fluctuate, so get in now if you like what you see. Alternatively, you can wait it out and see if the odds for your favorite fighter improve.
Mayweather vs. Pacman Prop Bets
This is only supposed to be the most-watched fight of all time, so it's no surprise that the bookmakers are already coming up with all sorts of prop bets. If you'd like to put some action on something other than "who wins," prop bets are the way to go.
Round Totals / Going the Distance
The most popular prop bets in boxing are those that involve how long the fight will last or in which round the bout will end. All the best boxing betting sites have a variety of wagers that will let you do exactly that.
So far, the over/under on this match is set at 10.5 rounds. If you believe the fight will end at some point before the midpoint of the 10th round, you should take the under. If you think this fight will last at least 10 ½ rounds, you should take the over.
Note: As we get closer to the match, the major books have all released multiple totals bets that you can take. All the major betting sites are now letting you pick the over/under on anywhere from 2.5 to 11.5 rounds.
Along those same lines, the bookmakers also have an option for whether or not the fight will go the distance. All you have to do is decide if you believe both fighters will make it all the way through to the last bell. This should be a fairly safe bet considering both fighters' styles. Nobody is expecting a KO in this match. It's always possible in boxing of course, but it's not that likely.
Will the fight go the distance?
Method of Victory
If you'd like to get more specific than just betting on who will win, you can narrow it down even further to pick how the winner will achieve victory. These wagers require you to bet on not just the winner, but also on the method of victory.
Round by Round Betting
All three of the main betting sites also have full round-by-round betting options. In these wagers, you can bet on both the winner and the exact round in which the win is achieved. The payouts for these are significantly higher due to you having to get both the winner and the round correct.
If picking the exact round is too specific for your tastes, you can head over to William Hill for grouped rounds. Grouped rounds are set up so that you pick the winner (Floyd or Manny) and rounds 1-3, rounds 4-6, rounds 7-9 or rounds 10-12.
In-Play Betting Options
A few bookmakers will be hosting live, in-play betting for this event. It's going to be a late one here in the UK as the fight will be aired live starting at 4 AM British time. Stay up really late or get up really early – but make sure you're in front of a TV somewhere at that time. It will be worth every penny of the disturbed sleep schedule.
Sites confirmed to offer live betting for the Mayweather vs. Pacquiao match:
Sites that might offer in-play betting for the fight:
If you're not familiar with in-play betting, it's a somewhat new-ish format in which you can place bets in real time during the fight. That's right: the betting doesn't close at the ring of the opening bell. Your bookmaker will switch over to live betting mode and you can place short-term wagers as the time progresses. Odds will be update in real time based on the pace of the fight.
So, for example, you could decide to switch sides and place a bet during the second round at updated odds. Your bookmaker will be constantly updating the odds and offering new wagers as the fight goes on.
Common Opponents
One of the few information advantages we have going into the fight that we don't have for most boxing matches is a number of common opponents. There are five well-known fighters that both boxers have faced in the past at different times. ESPN has a thorough write-up on the details of each fight with great insight from all five past opponents.
Of the five previous opponents who spoke with ESPN, three picked Floyd Mayweather to win. Marquez, Hatton and Mosley are all leaning towards Mayweather to take the victory. Cotto wouldn't name a fighter and De La Hoya seemed to pick slightly lean towards Mayweather but also said he feels Pacquiao will be Mayweather's biggest challenge in a very long time.
Here's a handy comparison table for quick reference:
The Best Style Matchup Analysis on the Internet
Tired of reading 800-word analyses that tell you nothing more than how Mayweather has a great defense and Pacquiao has a great offense? I am too. Well, I've finally found an in-depth and thorough analysis of both fighters' styles and how they may match up on fight night. The always-reliable Jack Slack has posted his thoughts on the fight and it is a must-read if you haven't yet put a bet on the fight.
Jack doesn't make any predictions in his write-up, but he does give you the most detailed breakdown of anyone complete with animated gifs and videos. Whether you're a hardcore boxing fan or complete newbie, this is a great read. It definitely makes the fight more interesting and will give you more to watch for on fight night.
Could Mayweather-Pacquiao Betting Handle Rival the Super Bowl?
That's what some people are saying. Boxing fandom has always included a sizable betting contingent, with major boxing events generating massive betting handle. At least one Vegas sportsbook owner is ready to make the Super Bowl comparison.
Jimmy Vaccaro, bookmaker for South Point Casino's sportsbook, told CBS Sports that he has "never seen Mayweather this low eight weeks before the fight. It's a one-way attack on Pacquiao. We're well into a six-figure loss right now is Pacquiao wins. Look for May 2 to be approaching the Super Bowl hand on Super Bowl Sunday, and that's saying a lot."
It's also interesting to note how much money is pouring in on Pacman. It's not much of a surprise considering how much of a fan favorite Pacquiao remains, and how much of an anti-hero Mayweather is. There might just be some value in simply bucking the trend. Think about it: Mayweather started out at around -300. That's what the bookmakers thought made sense at the time given their analysis of the matchup and expected betting action.
Since then, he's been pushed all the way down from -300 to around -215 depending on where you look. If you read the casual comments on any Mayweather-Pacquiao news item, you'll see that the general public favors Pacquiao just because. The further down his odds go, the worse he looks as an underdog play.
A Wrinkle in the Works
Note: This whole section is now old news. See the big update at the top of the post. The fight is official.
Just last week this fight was starting to look likely to happen. Pacquiao's team was confident while Mayweather stayed silent on the issue. Earlier today, things took a turn for the worse. Mayweather is now saying he won't fight Pacquiao until Bob Arum gets out of the way.
Mayweather's strength coach put it in even bleaker terms a short while later:
"It's not going to happen. We're fighting May 2nd but it's not going to be Manny Pacquiao… Hopefully eventually Bob Arum will blow away in the wind or whatever. As soon as we get rid of him, we can get it on."
So how likely is this thing to happen? It's anyone's guess now. Just when Pacquiao finally agrees to Mayweather's terms (including a 60-40 purse split), Mayweather finds one more reason not to move forward with the fight.
Although to be fair, the public isn't privy to the actual negotiations. We don't even know if it's true that Pacman has met all of Mayweather's demands. All we have at this point is Bob Arum's word vs. Mayweather's word.
Ah, who the hell knows. That's the best I've got. There, you've seen the odds on this potential super fight. Go get 'em if you want 'em. I'm outta here until I see two signatures in ink.
The Contract
Look at the last sentence in the previous paragraph. I swear I wrote those words in the original post before this big update. Well, guess what. We actually do have two signatures in ink.
The fight is on.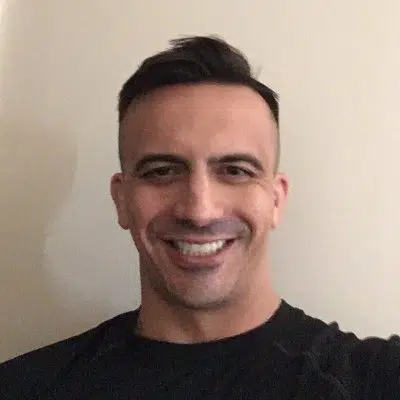 Wes Burns has more than a decade's worth of experience as a writer, researcher, and analyst in the legal online betting industry and is co-founder of OnlineBettingSites.com. Wes approaches his work from the viewpoint of players.