NBC Sports is Getting into Daily Fantasy Sports
NBC Sports seems to see a future in online fantasy sports betting. Just last month, NBC Sports helped one site raise $70 million in additional funding to continue its blitz on the exploding daily fantasy market. Now, NBC Sports has partnered with RotoGrinders to combine their efforts in providing fantasy betting news, information and tips.
The partnership will have RotoGrinders.com join forces with NBC's RotoWorld fantasy news resource. NBC Sports' RotoWorld will receive exclusive content from RotoGrinders while RotoGrinders will receive massive exposure via NBC's RotoWorld. Together, the two information platforms will (hopefully) act as the new authority in fantasy betting news and information.
While this is good news for both organizations, my main takeaway from the partnership is the growing legitimacy of online fantasy as a massive new industry. Even at the height of the online poker boom in the US, you didn't see partnerships between major news organizations and poker sites. The key here is that fantasy betting is completely and unquestionably legal while online poker always operated in a legal grey area.
The massive growth of the industry has been nothing short of amazing. We've been following the trend closely and it looks like it still has plenty of room to grow. Some 41 million people already participate in traditional fantasy leagues every year and most of those people still don't have an account at any of the major fantasy betting sites.
I'm not normally one to get carried away on hype, but fantasy betting is the real deal. The fact that it's legal plays a huge role in my optimism for the industry. With sites such as DraftKings regularly hosting tournaments that award more than a million dollars to the top finishers, word is spreading and people are joining up in droves.
This is a very smart move on the part of NBC Sports. They already have a strong position in sports media and this new partnership is going to leverage that existing power to make good things happen for NBC. Not only does it give them access to a highly receptive readership, but it also opens the door for other fantasy pursuits in the future.
One can only imagine where this all leads. We could have corporate sponsors for large fantasy tournaments, massive advertising campaigns fueled by cash infusions, and maybe even the leagues themselves getting behind the movement. For example, we already know that the MLB may be considering some kind of partnership with DraftKings.
You can expect to hear a lot more about fantasy betting in the upcoming months and years. The industry is already big and it's only going to grow from here. If you're unfamiliar with online fantasy, take a look at our introductory guide to daily fantasy betting.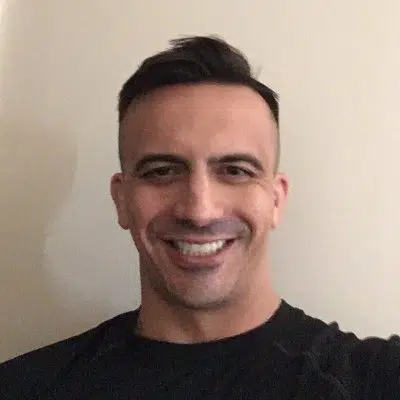 Wes Burns has more than a decade's worth of experience as a writer, researcher, and analyst in the legal online betting industry and is co-founder of OnlineBettingSites.com. Wes approaches his work from the viewpoint of players.