Tax Hikes and Mandatory Deposit Limits Coming to Danish Gambling Sites

Danish betting sites are facing stronger deposit limit regulations and other new obligations beginning in 2020. A steep tax hike will follow in 2021 as the government seeks to simultaneously control problem gambling and squeeze more money out of the online gaming industry.
Danish Operators Facing 40% Tax Increase
A 40% tax hike on sports betting sites and online casinos is set to take effect beginning in 2021. The tax increase comes after Denmark's Social Democrats reached an agreement with the Red-Green Alliance, Socialist People's Party and Social Liberal Party to approve the Finance Act 2020 (pg. 34, available in Danish only).
Under the new budget, online sports betting and gambling taxes will increase from 20% to 28% a little over a year from now. The Finance Act 2020 says the increase is expected to raise an additional DKK 150 million annually.
The budget also reminds online casino operators that they pay less in taxes than land-based casinos and slot machines even under the new tax rate. Currently, land-based casinos are subject to a progressive tax regime that starts at 45% while slots are taxed at 41% or more based on revenue.
New Responsible Gambling Requirements
Denmark's online gambling regulator Spillemyndigheden has informed operators that new rules regarding the following issues will be coming into place at the start of 2020:
Mandatory deposit limits
Automated self-exclusion requests
Licensing notices
Enhanced recordkeeping requirements
Mandatory Deposit Limits
On December 10th, Spillemyndigheden published a notice that the certification programme has been updated with a number of new rules. Among those rules is a requirement that online gambling operators require customers to establish deposit limits before allowing those customers to play.
Automated Self-Exclusion Requests
Additionally, all Danish gambling sites must offer customers an automated self-exclusion process. This means it is not sufficient that customers send an e-mail or make a phone call requesting self-exclusion; customers must be able to do it all online without speaking to a human.
Licensing Notices
Danish gambling operators must also publish information on their websites stating the license holder is regulated by the Danish Gambling Authority.
Increased Recordkeeping Requirements
Beginning 2020, license Danish gambling operators will also be required to keep customer account information, including problem gambling risk assessments, on file for five years. This is an increase from the previous requirement that such records be kept on file for 12 months.
Denmark Still Grappling with Advertising and Problem Gambling
The new rules set to take effect in January are unlikely to be the only changes the Danish gambling industry will undergo over the near term. Recently, discussions regarding increases in gambling advertisements and problem gambling have prompted some lawmakers to consider new advertising restrictions.
Back in October, a study found that online gambling advertisements on TV and radio have increased dramatically since the industry was regulated in 2012.
The study found that back in 2012, the daily number of gambling advertisements on radio and TV averaged 426. That number has been rising since 2014 and now stands at 1,197 per day on average over the first eight months of 2019, which itself is an increase over the 937 daily average number of ads observed in 2018.
These increases have prompted Spillemyndigheden to launch a new problem gambling advertising campaign warning customers of addiction risks and informing them of where to seek help. National problem gambling help resource StopSpillet.dk has also launched a new live chat function for customers who may be wary of speaking in real time to a problem gambling specialist.
The industry itself has also taken notice and is working to get ahead of regulators in curbing gambling advertisements. In March, the Danish Online Gaming Association along with slots operators, land-based casino operators and lottery operators collaborated on a new code of conduct governing advertising frequency and responsibility.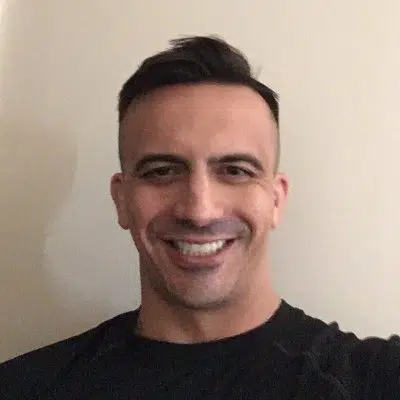 Wes Burns has more than a decade's worth of experience as a writer, researcher, and analyst in the legal online betting industry and is co-founder of OnlineBettingSites.com. Wes approaches his work from the viewpoint of players.