Unikrn is an eSports betting site that went live in 2015 and has grown quickly since its founding. What separates Unikrn from most other online bookmakers we review around here is Unikrn focuses exclusively on eSports. Unikrn is not a typical betting site that covers a wide range of sports along with a little eSports section; Unikrn is 100% focused on competitive gaming.
The company is based out of Bellevue, Washington in the United States, but holds multiple gaming licenses that allow them to offer real money betting in a handful of countries. Unikrn currently allows real money betting for customers in Australia, the UK, New Zealand, Isle of Man and Ireland.
More recently, Unikrn acquired a gaming license from Malta that will allow them to offer real money betting across 80% of European countries.
In the meantime, customers who live in other parts of the world are still welcome to participate and win prizes without actually betting on eSports matches. Customers in countries where Unikrn is not yet licensed can play with Unikoins, which have no inherent value but can still be won by competing in games and then used to enter drawings for real prizes. Thus, even customers that cannot be real money on matches can still participate and compete for real rewards.
One other way Unikrn differs from other online bookmakers is that it seeks to be much more than a simple place to bet on eSports matches. In addition to Unikoin, they also have an actual cryptocurrency called UnikoinGold that they are in the process of attempting to establish as THE currency for eSports.
Unikrn's vision with UnikoinGold encompasses a wide range of activities such as: being a stand-in for real money that can be traded on exchanges for actual currency, being used to bet on eSports matches, allowing gamers to play for UnikoinGold where skill-based betting is legal, being used as a payment method for people who host tournaments and much more.
Here's how Unikrn CEO and founder Rahul Sood described his vision for UnikoinGold:
"Our vision for UnikoinGold is to make it the universal eSports and gaming token. We see a future where UnikoinGold is in the hands of millions of gamers and eSports fans, ushering in incredible opportunities to use UnikoinGold inside and outside of Unikrn's own properties."
Betting on eSports at Unikrn
Unikrn has been embedding itself deeper and deeper into the eSports culture as a whole, but the site's primary function remains to provide a platform for people to bet on professional eSports matches. Unikrn is the first mainstream eSports bookmaker to be fully licensed and to only operate in markets in which the company is licensed and authorized to do so.
The advantage to players of this approach is that Unikrn eSports betting provides a sense of safety due to only operating in countries in which the site is fully licensed. The biggest disadvantage is that real money play remains off-limits to anyone outside of Australia, the UK, New Zealand, the Isle of Man, and Ireland. However, Unikrn should be expanding to additional countries in the near future.
For customers who do live in those countries, Unikrn offers real money betting on all the world's major eSports competitions. Players who live elsewhere may still bet on games using Unikoins, but Unikoins cannot be redeemed or traded for real money. Unikoins cannot be purchased or traded for real money; they can only be won by competition, inviting friends, and completing quests. We'll discuss Unikoins in more detail in a second.
As far as real money betting goes, Unikrn eSports covers most major games played competitively. These include:
| | | | |
| --- | --- | --- | --- |
| League of Legends | Counter Strike: GO | DOTA 2 | Overwatch |
| Rocket League | StarCraft 2 | Heroes of the Storm | Call of Duty |
| Hearthstone | World of Tanks | FIFA | |
Betting options are still somewhat limited in terms of the various types of bets on offer. The majority of bets on offer are straight wagers on who will win an individual match in an upcoming professional competition. Unikrn eSports also offers futures (or outrights) on who will win an upcoming tournament.
Live, in-play betting is offered and allows customers to bet on matches in real-time. During in-play betting, you can bet on various markets with odds that are constantly updated as the match progresses. For example, you might bet on a team at the current odds but then decide later to bet on the opposite side if they have momentum on their side.
Live events are also covered with live streaming video from Twitch.tv embedded right there on the betting interface. This allows you to watch the match in real-time as you place bets at up-to-date odds. This service is offered free for all members and does not even require you to log in to watch the streaming video.
UnikoinSilver
Unikoin Silver is the "play money" form of virtual currency used on the Unikrn platform for reasons other than betting real money. UnikoinSilver may still be bet on matches, but it does not correspond to real money. However, UnikoinSilver does still prove useful as it is legal in nearly every jurisdiction and can be used to obtain jackpot tickets and earn skins.
The major difference between UnikoinSilver and UnikoinGold in terms of practical use is that UnikoinSilver cannot be traded or bought for real money. UnikoinSilver is awarded to users on the system for completing quests, winning bets made with UnikoinSilver, and for completing other activities such as logging in once a day or trying the mobile interface.
UnikoinGold
Whereas Unikoin Silver serves as a virtual currency strictly for the Unikrn platform, UnikoinGold is an actual cryptocurrency powered by the Ethereum blockchain. It is similar to Bitcoin in that it has a real-world value and can be traded into and out of traditional fiat currencies.
Unikrn rolled out UnikoinGold in 2017 as an initial coin offering (ICO) in which more than 127 million UnikoinGold tokens were sold to gamers around the world. Now that UnikoinGold is live, players can use it on the Unikrn platform to place real money bets and receive payments that are faster and cheaper than payments processed for fiat currencies. The Unikrn betting platform still facilitates betting with fiat currencies, but users also have the option to use UnikoinGold to place bets.
As a full-fledged cryptocurrency, UnikoinGold can be used for much more than just betting and getting paid. UnikoinGold can be used to buy into special events, wager on eSports matches, and even used to participate in competitive skill-based matches against other people. UnikoinGold may also be used to reward people for hosting games, awarded as tournament prizes, used to enter raffle giveaways, and much more.
UnikoinGold is probably Unikrn's most ambitious project to date as it is intended to do much more than just bet on eSports. In short, the heads of Unikrn want this to be THE cryptocurrency for eSports, both at Unikrn and across the wider world of eSports. Most importantly, UnikoinGold can be traded on exchanges for real money.
UnikoinGold may only be used to bet on eSports in regulated jurisdictions, but customers from elsewhere may still use it to participate in raffles and earn it via other means besides betting on matches. For example, most customers from the United States may still earn UnikoinGold by participating in real money eSports competitions against other users under "game of skill" exceptions to anti-gambling laws in the US.
Deposit Methods
Unikrn is a little short when it comes to depositing methods, but this will likely be changing soon now that UnikoinGold is up and running. Currently, the only options to fund your account with real money are credit and debit cards. All withdrawals are also paid back out to the same card you previously used to deposit.
This has long been one of my major sticking points with Unikrn when other betting sites at least offer e-wallets such as PayPal, Neteller, and Skrill. The addition of UnikoinGold should help alleviate this issue somewhat as Unikrn has launched its own crypto wallet that you can use to send and receive UnikoinGold.
One of the coolest design aspects of the Unikrn wallet is you and only you hold the key to your wallet – just like other crypto wallets. This means not even Unikrn itself can ever send money out of your account; it can only send money TO your account. When you're ready to withdraw, only you can initiate the withdrawal.
As adoption of UnikoinGold increases, you should start seeing it on certain exchanges. At this point, it will be easy to transfer your balance to an exchange and trade it for fiat currency should you wish to cash out. Other advantages of the Unikrn wallet include significantly faster and cheaper transactions than you would ever see with credit cards and other funding methods.
Company Background
Rahul Sood and Karl Flores founded Unikrn at the end of 2014 and publicly launched Unikrn.com in 2015. Rahul Sood has a long history in technology and entrepreneurship as the founder of VoodooPC and then later worked for Microsoft to build Microsoft Ventures. He also serves as an advisor to the board of directors at Razer.
After taking Unikrn live, Rahul Sood had little trouble raising funding. Within the first year, they secured $10 million in funding from the likes of Tabcorp and Mark Cuban of Shark Tank. That same year, Unikrn and Tabcorp reached an agreement that would have Tabcorp's Luxbet sports betting platform power things behind the scenes.
This partnership speaks well of Unikrn because Tabcorp is one of the largest sports betting operators in the world with annual revenues in excess of A$2 billion and operations in many regulated jurisdictions. Having one of the world's biggest sports betting sites running the technical underpinnings of the Unikrn interface adds a sense of credibility that is sorely lacking among many other eSports betting sites.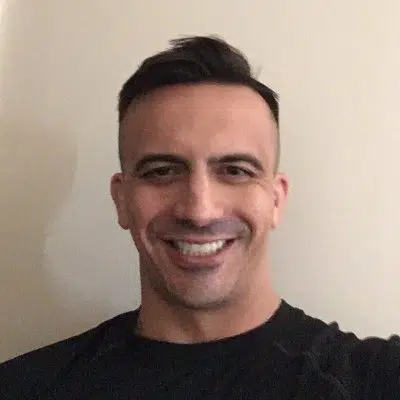 Wes Burns has more than a decade's worth of experience as a writer, researcher, and analyst in the legal online betting industry and is co-founder of OnlineBettingSites.com. Wes approaches his work from the viewpoint of players.