Unikrn Acquires Malta Esports Betting License

eSports betting site Unikrn is looking more and more like the next big success story as it continues to expand its geographic footprint and enter new markets. At the same time, Unikrn has avoided many of the pitfalls that have tripped up other cryptocoin and eSports betting sites.
Two days ago, Unikrn announced that it has been awarded an online gambling license from Malta. This is a big win for Unikrn because it instantly grants Unikrn legal access to 80% of European countries in one fell swoop. This gambling license will make it possible for Unikrn to offer real money gambling in many more countries than the UK and Australian markets it currently serves with real money betting.
Unikrn also announced a partnership with French gambling outfit RBP to form Unikrn EU. With the Malta license and partnership in hand, Unikrn EU plans to roll out its services to Europe throughout 2018. RBP will be a powerful ally in this quest. In a press release, RBP co-founder Emmanuel de Rohan Chabot had this to say about the news:
"RBP has over 300,000 loyal registered customers, and our sites receive over a million unique visitors per month, making us the leader in France when it comes to online betting. RBP will be a strong partner to Unikrn to help bring regulated, safe, and legal eSports betting in markets across Europe, and we look forward to working with their exceptional team."
Customers in the rest of the world can still bet on eSports using Unikoins, which are the site's virtual currency. As Unikrn expands into the European market, however, real money betting opportunities will expand into additional countries.
In the meantime, Unikrn users can still participate with Unikoins for play-money eSports betting and to enter raffles. Unikoins can be earned by completing a beginner's tutorial, completing daily missions and by winning eSports bets. Unikoins cannot be exchanged for real money or traded on secondary markets, but they have remained popular nonetheless due to their usefulness on the site.
UnikoinGold Looks Promising as Well
The acquisition of the Malta license follows an ongoing and successful initial coin offering (ICO) of its UnikoinGold digital currency, which has already raised more than $30 million since 23 September. Unikrn hopes to raise funding to the tune of $100 million by the time the crowdsale ends on 22 October.
UnikoinGold is intended to serve as a decentralized currency on the Ethereum blockchain that can be used to bet on eSports matches in regulated jurisdictions, enter jackpots and access premium features. UnikoinGold will serve as a stand-in for real money and will be able to be traded on third-party exchanges for real money or other cryptocurrencies.
In jurisdictions where Unikrn does not hold gaming licenses, users will still be able to use UnikoinGold for other uses that do not require such licenses. The UnikoinGold white paper offers examples of some of the potential uses for UnikoinGold:
Betting on professional eSports matches
Playing for UnikoinGold in competitive skill-based matches
Hosting tournaments
Accessing premium features
(and more)
Unikrn CEO and founder Rahul Sood has a vision for UnikoinGold that goes well beyond being used only on the Unikrn platform:
"Our vision for UnikoinGold is to make it the universal eSports and gaming token. We see a future where UnikoinGold is in the hands of millions of gamers and eSports fans, ushering in incredible opportunities to use UnikoinGold inside and outside of Unikrn's own properties."
CalvinAyre.com also reports that Unikoin will be discontinued and replaced with UnikoinSilver. UnikoinSilver will reportedly take over the role that Unikoin once served and is expected to be the primary token on the Unikrn platform in jurisdictions where the company is not yet licensed for real money betting.
So, why would Unikrn go through all this trouble to establish a new cryptocurrency even as the company becomes licensed to offer regular old real money betting? Well, the white paper lists numerous advantages for gamers, server hosts and game developers:
For Gamers
Users can earn UnikoinGold by betting on eSports matches or participating in their own for-money matches
No bank account necessary
Ability to withdraw UnikoinGold from the Unikrn platform with fast transactions and minimal transaction fees
Ability to purchase in-game items (skins) with UnikoinGold
Users can earn UnikoinSilver as they wager with UnikoinGold (sounds like they have some sort of rewards system in mind)
For Server Hosts
Earn UnikoinGold for hosting games with the Unikrn API
Attractive to the crypto community
For Game Developers
Enable their users/customers to use cryptocurrency
Attractive to the crypto community
"Profit sharing opportunities with quick payouts and low transaction fees"
Between the Malta license and early success of its UnikoinGold ICO, Unikrn is looking like a company with much potential right now. This is a betting site worth keeping an eye on.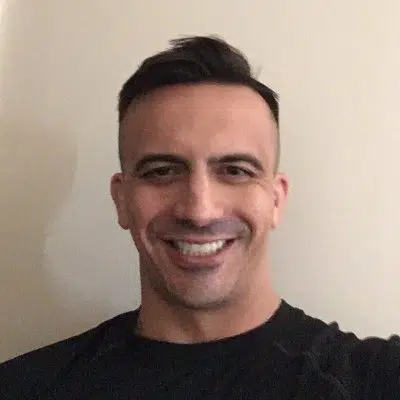 Wes Burns has more than a decade's worth of experience as a writer, researcher, and analyst in the legal online betting industry and is co-founder of OnlineBettingSites.com. Wes approaches his work from the viewpoint of players.