Rio 2016: Your Guide for Betting on the Olympics
With athletes from 200+ countries gearing up to compete in 42 sporting disciplines across 306 events, the 016 Olympics will supply us with more betting options than any other single event in the world. This year's edition will run from 5 through 21 August in Rio de Janeiro, Brazil at 37 different venues reserved or built just for the Games.
As Rio de Janeiro puts the final touches on the city's infrastructure, oddsmakers around the world have been busy putting together the first 2016 Olympics betting lines. In fact, a large number of markets have already opened for any punters looking to get an early start.
---
Best Olympic Betting Sites
---
We expect there to be opportunities galore knowing that there will be many athletes entering the world stage for the first time. With 10,000+ people competing in such a wide array of events, there is no doubt that there will be big surprises and shocking upsets. Identifying the competitors and teams with the potential to shock the world will be the key to finding value and making money off Rio 2016.
If it feels a little overwhelming to spot the lines that offer value across such a major event, don't worry. You're not alone. This is a huge competition with many moving parts. In my experience, the easiest place to start is with the sports you already know and then begin acquainting yourself with the odds that have been released to date.
If you scroll down, you'll see a whole list of the Olympics betting odds that have been released to date. Some of these are going to change a lot as time goes on and the world becomes more familiar with the competitors. I'll be back regularly to update the odds as the Olympics progress.
2016 Olympics Betting Odds
Now that the main Olympics betting sites are posting lines on various events, I've been able to compile the latest odds from numerous bookmakers so you can compare the prices from one site to the next. Once you have an idea of who or what you wish to bet on, you can use this table to see which bookmaker is offering the best odds on that person or event.
Just note that this post is being published well in advance of the Olympics so not all bookmakers have published odds on every event. What you see below is a random collection of wagers that are available as of today. I'll be back periodically to add more odds, update old odds and make this a more useful comparison chart as more bookmakers publish the odds on major events.
Looking Ahead to Rio 2016
As of this writing, several weeks remain before the Games get underway. Much of the news coverage recently has revolved around whether or not Brazil will even be ready to host the Games given the country's well-publicized issues regarding financing, crime, political turmoil, dirty water and the Zika virus. Some have even called for the Games to be canceled (hint: that isn't happening – the show will go on).
More recently, the World Anti-Doping Authority decided to yank the accreditation of the main testing lab in Rio de Janeiro just six weeks before the start of the Games. This latest news comes after that same facility lost its accreditation back in 2013 and then spent R$ 200 million getting the lab back up to snuff so it could be accredited once again. Now, that same lab will be out of commission and leave WADA officials scrambling to ship samples to other parts of the world for testing.
And to make matters even worse, the acting governor of the state of Rio de Janeiro recently told newspapers that the state has not yet received government funding to complete necessary security upgrades and transportation for the Games. Governor Francisco Dornelles said that if certain steps are not taken quickly, Rio 20156 could be "a big failure."
Whether things in Brazil are as bad as the media is making them out to be remains to be seen, but I fully expect the Olympics to continue on as scheduled. This is far from the first time people have raised concerns regarding the Olympic host city. Delays and other issues seem likely, although not enough to prevent the Games from progressing and athletes from competing. And as long as people are competing, people will be betting on the outcome.
One thing we can safely predict is that total Olympics betting handle will be massive. The British betting industry alone saw a 20x increase in total turnover between the 2008 and 2012 Games (£4 million in 2008 and £80 million in 2012). Of course, some of that can be attributed to the Olympics being hosted in London in 2012, but the global gambling industry has only grown over the previous four years.
As the Games approach once again, one other thing you can expect to see will be the introduction of novelty bets. I'm not seeing too many novelty bets as of this writing, but British bookmakers have a long tradition of coming up with cheeky novelty bets. In 2012, for example, Ladbrokes and Paddy Power offered wagers on whether or not any athlete would be photographed eating a McDonalds Big Mac and if the Olympic Village would run out of condoms. William Hill even reportedly offered 1,000/1 that a flying saucer would appear over the 2012 Opening Ceremony.
More novelty bet are sure to follow, but we can also look forward to a very large number of more traditional markets. The classic wager on the men's 100m final has long stood as the most popular single betting event of the Olympics. Tennis and football should also see a good deal of action. Online betting sites are also prepared to cover every other major sporting even this year. So far, the main bookmakers have already published odds on cycling, table tennis, taekwondo, rowing, sailing, swimming, water polo and much more.
With that in mind, keep in mind that the odds chart above only covers the most popular markets. There will be literally thousands of wagers on offer throughout Rio 2016 and there is no way I could publish the odds on every single bet without turning this page into an un-readable mess. If the sport you're looking for isn't listed in the above odds chart, just click on any of the links near the bottom of the table to visit that bookmaker and see what they are paying on other sports.
Types of Bets on Offer
Given the wide range of sporting events included in the Olympics, you can expect to see all types of bets on offer. These will include wagers on individual matches, point totals, medal totals for each country, futures wagers for tournament-style events and a whole lot of novelties and props.
Match Betting: Match wagers take two opposing sides and have you pick one side to win the match. The odds displayed next to each side are used to show you how much money you stand to win if you get it right.
For example, a football match between Brazil and Germany might look something like this.
All you have to do is pick one side, choose an amount of money to wager and then confirm your bet. In this example, Brazil are the underdogs to win and are therefore priced higher than Germany. These fractions show that a £100 wager on Brazil would return £300 in profit while a £100 wager on Germany would return £125 in profit.
Note that these odds could be displayed in either the fractional, American or decimal formats depending on where you live and which bookmaker you use. If you're confused by how the odds work, remember that online betting sites offer a virtual betting slip in which you can type in how much you want to wager and it will show you how much you stand to win.
Totals: Totals, also known as over/under wagers, are associated with scoring totals and number of medals won by each country. As an example, your bookmaker might offer a wager on the total number of medals to be won by the UK. If they set the total at 60.5 medals, your options would be to back either the over (that the UK will win 61 or more medals) or the under (that the UK will win 60 or fewer medals). The odds on totals bets are usually even-money on both sides.
Futures: Futures are most often associated with events that take a tournament format with many competitors. Golf is a perfect example with each tournament involving dozens of players competing with one another for a limited number of payouts. In a futures bet, the bookmaker lists every player expected to compete and offers odds on each player. Your job is to correctly pick the player to take first place. Futures can be some of the highest-paying wagers due to the inherent difficulty in picking just one competitor to take first place in a tournament.
Props and Novelty: Props and novelties cover everything other than picking winners or predicting totals. In many cases, props are associated with quirky markets such as a UFO appearing overhead at some point, whether or not someone will accidentally light their hair on fire with the Olympic torch and more.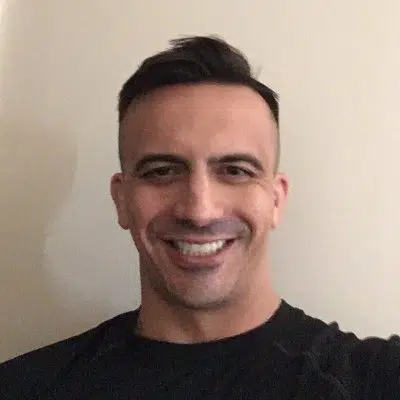 Wes Burns has more than a decade's worth of experience as a writer, researcher, and analyst in the legal online betting industry and is co-founder of OnlineBettingSites.com. Wes approaches his work from the viewpoint of players.