Today we'll do our best to point you to winter sports betting sites that are most likely to offer markets that interest you. Our objective with this page is to simply point you in the right direction so you can find a winter betting site that is safe, fast-paying, and reliable.
Best Winter Sports Betting Sites
The winter sports betting websites listed here cover all the biggest winter events, but they are also safe and reputable. We can all agree that security is one of the most important things to consider when choosing where to bet on winter sports online.
Between the various season-long team sports and individual international competitions held ever year, you will rarely suffer a lack of options for winter sports betting online.
Types of Winter Sports Bets
Winter sports refers to any competition or match that happens either on a mountain, an ice rink or otherwise associated with the cold season. This definition covers everything from skiing events to ice hockey to the Winter Olympics.
Most winter sports can be categorized into either individual competitions or team competitions. A few examples of individual competitions would include alpine skiing, biathlon, cross-country skiing, dogsled racing, luge events, snowmobiling, and snowboarding. Some of the more popular team sports include ice hockey, bandy, and curling. There are dozens of variations within each category, but you can generally expect the sports that I've mentioned so far to be the primary focus of winter sports bookmakers.
Each winter sport has a certain primary season, but special events are hosted around the world on a regular schedule. Skiing, for example, has the World Cup and associated contests in addition to the quadrennial Winter Olympics. The same also goes for ice hockey, snowboarding, and speed skating.
Of all the winter sports, skiing and ice hockey generate the most betting action by a long shot. Thus, it is these sports that get the most attention from winter sports oddsmakers and are the ones for which you'll find the most open markets on any given day. Things really ramp up around the Winter Olympics and it is around that time that winter sports betting sites ramp up their coverage to every single event through the course of the Games.
Some winter sports betting sites also cover other events such as the Four Hills Tournament, Tour de Ski, and other regional events.
Winter Sports Wagers Explained
Futures and matchups are the two types of wagers you'll find most often when betting on winter sports online. Proposition wagers tend to show up only during the biggest events such as the World Ski Championships, World Cup, and Winter Olympics.
Futures let you place bets in advance of a scheduled event. These wagers show a list of expected competitors and let you place wagers on who you think will take 1st place. All you have to do is choose your pick and book your wager. If he or she takes first, you win the bet. Sometimes winter sports betting websites offer a variation in which you can select a competitor to place in the top 3.
Matchup bets between two individuals or teams are usually made available a week in advance of a specific tournament or match. In ice hockey, for example, you can pick which of the two teams will win their next match. Winter sports oddsmakers set a "price" for each team based on the oddsmaker's estimation of each team's likelihood of winning. The bigger the underdog, the more you get paid. Likewise, the team that is favoured to win will offer a smaller payout relative to the size of your wager.
The best winter sports betting sites sometimes even create matchup wagers for tournament-style events such as a big skiing competition. In these, the oddsmaker simply picks two competitors and offers odds on each as if they were competing in a heads-up match. You can then bet on which of those two competitors will end up with the best score or time between the two of them.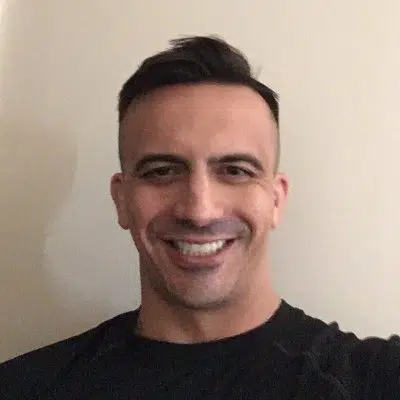 Wes Burns has more than a decade's worth of experience as a writer, researcher, and analyst in the legal online betting industry and is co-founder of OnlineBettingSites.com. Wes approaches his work from the viewpoint of players.