With fantasy leagues being a fairly American thing and cricket not so much, you might be surprised to know there's a healthy fantasy cricket market out there. It may not be a major market in the US but there are a few well-trafficked fantasy cricket sites that serve a rapidly-growing global audience. There's at least one major real money daily fantasy cricket site and a whole host of free-to-play websites with leagues that cover multiple events.
One of the advantages we get living in the internet age is we're not bound by geography. There is a massive worldwide fan base to tap into for fantasy cricket and if you know where you to play, you'll find plenty of action. Let's begin with an overview of fantasy cricket and then discuss a couple of the best websites to play with real people.
Best Fantasy Cricket Sites:
Rank
Betting Site
Bonus
Rating
Visit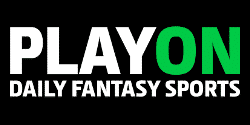 How Fantasy Cricket Works
The general idea of fantasy cricket is to draft a team of athletes from around the world for your own personal fantasy team. As your players score runs, take wickets, make catches and so on in the real world, your fantasy team is awarded points. The goal here is to assemble a team capable of racking up lots of points so you can win the league and earn a cash payout.
Here's where it gets interesting. There's a salary cap and each player has an associated cost set by the fantasy site based on his perceived value. As you draft players for your team, you have to keep your total salary in mind and make tough decisions to ensure you stay within the salary cap. With only so much money to spend, it is impossible to draft a team full of only the best cricketers in the world.
In a typical fantasy league, you and all the other contestants begin by drafting players. The rules vary from league to league, but typically you'll need to choose four batsmen, four bowlers, two all-rounders and a wicket-keeper for a team of 11.
The length of the league is determined in advance and will extend across a set number of matches. You and your competitors in the league can choose from all cricketers expected to play. The contest begins when the first match of the fantasy league begins. By now, you should have chosen all your players and locked in your lineup. You can now sit back, watch the matches on TV and see how your players perform on the cricket ground. Hopefully your players perform well and earn lots of points for your fantasy team.
The league ends at the conclusion of the last match. At that point, the point total for each fantasy team is tallied up. Whoever's team has the most points is declared the winner of the league. Smaller leagues may offer a payout to the first place finisher only while larger contests may offer multiple payouts to all the top-scoring fantasy team owners.
Real Money Fantasy Cricket Sites
Up until recently, online fantasy leagues for cricket were limited to free-to-play games that didn't offer cash prizes. Some sites occasionally gave out prizes to the overall winner for the year, but they didn't have daily fantasy games like we have available today. There are now a few solid websites that host real money fantasy cricket leagues.
DailyFantasyCricket.com
Visit: www.dailyfantasycricket.com
Note: Use the coupon code FSBONUS to get $5 free when you sign up
DailyFantasyCricket.com is home to dozens of daily fantasy matchups and tournaments with buyins that range from free to $500. Most of the contests are hosted with entry fees of $10 or less but you will find the occasional high stakes contest. Teams here are comprised of 11 athletes and prizes are paid out immediately upon the completion of the last match of the league.
DFC allows you to join existing leagues or create your own. If you create your own, you can set the price range to be anything from free to $100 with anywhere from 2 to 100 players. Custom leagues can be open to the world at large or restricted only to your friends.
Here's a quick video that shows the entire process of getting started and playing in your first league:
Quick Overview:
Daily fantasy leagues and tournaments for 2 to unlimited number of players
Deposits and withdrawals processed by PayPal and Authorize.net
Headquarters: USA
Players accepted from: USA, Canada and India
Team format: 4 batsmen, 4 bowlers, 2 all-rounders and 1 wicket-keeper.
Get $5 free as a welcome bonus when you use the coupon code FSBONUS
Dream11.com Cricket
Visit: http://www.dream11.com
Dream11.com hosts daily cricket and football leagues for players from around the world. This is another big site in the market with hundreds of thousands of users. The games here are limited to heads-up and 3-way leagues so you're not going to find the massive cash prizes that you would at a site that hosts large tournaments. However, the short-term nature of leagues here makes it possible to compete for cash every day.
The daily "PAY2PLAY" contests at Dream11 are somewhat limited in size but there are some pretty decent prizes to be won. The games here are all hosted for 10 players or fewer and entry fees max out at around $60.
Quick Overview:
Daily Fantasy Leagues for 2-3 players
iOS App
PayPal, debit cards, credit cards, cash cards, mobile payments and electronic banking accepted for deposits and withdrawals
First Deposit Bonus: 100% up to $100
Headquarters: USA
Players accepted from: USA, Canada and India
Team format: 3 bowlers, 3 batsmen, 1 all-rounder, 1 wicket-keeper and 3 other cricketers from any category. You may select no more than 7 cricketers from any single team.
Free to Play Leagues
The real money cricket sites above do host free games, but there are also a couple of websites dedicated entirely to free fantasy cricket. These websites cost nothing to join and let you sharpen your fantasy skills without risking any cash up front. Occasionally, these sites host fantasy leaderboards and award actual prizes to the winners. However, prizes at these sites are uncommon and therefore shouldn't be a major consideration in deciding to play at any of these. These fantasy sites are all about the experience and bragging rights.
ESPNCricinfo.com
Visit: games.espncricinfo.com
ESPNCricinfo.com hosts numerous fantasy leagues and occasionally hosts contests with prizes. At the time of this writing, ESPN Cricinfo was hosting a site wide leaderboard that was giving away a tablet PC to the overall first place finisher, a floor cleaning robot to second place and a massage robot to third place.
One of the interesting things about ESPN Cricinfo is you have a few options for organizing your 11-man team. For example, you can have a team with 6 batsmen, 1 wicket-keeper and 4 bowlers or you could change it up and draft a team with 4 batsmen, 3 all-rounders, 1 wicket-keeper and 3 bowlers. In all, there are seven different acceptable combinations of batsmen, all-rounders, bowlers and wicket-keepers.
Yahoo! Cricket
Visit: cricket.yahoo.com then click on "fantasy cricket"
Yahoo has long been one of the biggest free-to-play fantasy providers for a variety of sports. You can create a new team for each major match and then earn points towards the overall leaderboard. The goal here is to take first place at the end of the leaderboard season, but there are no prizes awarded for winners.
Your cricket team at Yahoo should consist of 11 players and there are four accepted combinations of batsmen, bowlers, all-rounders and wicket-keepers. You can join any number of public leagues as well as create your own private leagues with custom passwords.