Fantasy sports leagues put you in the owner's role of your very own professional sports team. You draft a roster of players from around the league and then earn points as your players accumulate stats on game day. The better your players do their jobs, the more points you earn.
Best Fantasy Sports Sites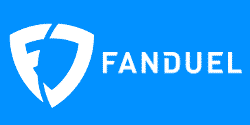 Let's use American football as an example since the NFL is the most popular fantasy game by a long shot. In a fantasy NFL league, you would draft a team of about 9 players. Your league might use a snake draft format in which each contestant takes turns drafting players, or it might take the form of a salary cap in which you have a limited budget that you can use to draft players.
Once the drafting process is over, you and all the other fantasy managers in your league now have complete teams. Your team will now begin accumulating points as your players earn stats on the field. You get points as your players throw touchdowns, run for yards, force fumbles and so on. At the end of the season, the fantasy team with the most points wins whatever prize is on offer.
Fantasy sports leagues are nothing new. They've been around in some form or another for decades. What is new is the concept of "daily fantasy." The difference is that traditional leagues last all season long. You pick your team at the beginning of the season and then keep that team until the last game is finished. Daily fantasy leagues last for just a single day or week of competition.
Today's real money fantasy sports betting sites specialize in short-term leagues. The concept works well for the internet because it condenses traditional leagues into a day or week. If you star player is injured or you pick a bunch of duds, it's no big deal. You can draft an entirely new team and try again tomorrow. Best of all, you get paid the same day.
Online fantasy sites host daily leagues for all the major sports of the world. Sign up at any of the best fantasy sites and you'll be able to draft teams for professional football, soccer, baseball, basketball, golf, MMA, cricket, auto racing and sometimes even rugby. The possibilities are endless. Wherever you have people competing in a sport, there's a fantasy league for that sport somewhere.
Why should I try daily fantasy sports? Online fantasy has a few things going for it that make it worth a look. For one, it's legal in the US and Canada. The Unlawful Internet Gambling Enforcement Act of 2006 included a specific exemption for online fantasy. Most US states and Canadian provinces have no problem with fantasy sites.
Second, a fantasy betting gives you a vested interest in the performances of real world athletes. It's even more intimate than traditional sports betting because you're not just betting on how an entire team performs, but on individual players. You'll find yourself watching more games more closely when you have a roster of players from around the league. Online fantasy definitely improves the sports watching experience.
Third, there is a major skill element to fantasy sports. Your ability to identify value in the prices of players has a direct impact in how well you do. The more you know your sports, the better you'll do over the long run. There are actually people who make a full time living playing fantasy sports today. Even if you never make it to the elite professional level, you'll still find it satisfying to know that your results are dependent upon skills that you can learn and develop.
Deposit Bonuses
Fantasy sports sites have taken a page from the online gambling playbook by offering deposit bonuses to new customers. Sign up for an account at any of the major fantasy sites and you'll get a matching deposit bonus just like you'd get at a normal betting site.
Bonuses at some fantasy websites work like the bonuses at traditional betting sites. The size of your bonus is decided by the amount you deposit. After you complete your first deposit, the bonus cash is classified as "pending" and then released to your real money account as you participate in paid leagues.
The average "earn rate" of fantasy bonuses is around 5%. This means that about 5% of every entry fee paid to join a contest goes towards clearing your bonus. If you enter a $100 contest, for example, $5 of your pending bonus would be moved to your real money account.
Other fantasy sites offer less valuable welcome bonuses simply because they have so much to offer that big bonuses aren't necessary to attract new players. The current trend among the big DFS sites is to offer new customers free contest entries.
How Fantasy Sports Betting Works
The basic concept of fantasy sports betting is pretty simple. You pick and choose players for your team and then earn points based on their performances. Score more points than your opponents and you win a cash prize.
Most daily fantasy leagues today operate under the salary cap format. You get a fixed virtual salary and use that money to draft players for your team. The fantasy site sets a price for each player based on his recent and expected performance. The star players of the league invariably cost more while the lesser-known players cost less. Your objective is to draft the best possible team without going over your salary.
You and the other contestants pay a little money to join the league. You draft your players, watch the games and start racking up points. Whoever ends up with the most points wins the league and gets paid.
Drafting a Team
Drafting is facilitated by your fantasy site's software. After you join a contest, you're taken to the drafting area to start picking players. The drafting area will show you a list of all eligible players sortable by position, salary and recent performance.
As you add players to your lineup, your remaining salary is updated in real time. Choose a $10,000 player and your remaining salary will drop by 10 grand. The trick is to draft a capable, well-rounded team while remaining within your virtual salary cap.
The drafting area will show you each player's salary, recent stats and upcoming opponents. Click on any player's name and you'll get an in-depth view that shows even more stats and recent news. All the information you need to draft a team is presented inside the drafting area.
Getting Paid
Online fantasy leagues can be hosted as heads-up contests or multi-player tournaments. In a heads-up contest, you and one other person place a wager and then draft your teams. Once you've both drafted a team, it is then just a matter of seeing how your team performs.
If your fantasy team earns more points than your opponent's, you win the whole pot minus a small commission. If your opponent's team earns more points, you lose the bet. You can enter as many contests as you like and even play in multiple contests a day if you like. Your winnings are paid instantly so there's no waiting for a whole season to pass.
Multi-player contests are hosted in a similar fashion to online poker tournaments. Each person pays the buyin and drafts a team. Some of these contests are winner-take-all affairs while others divide the prize pool among the top finishers. First place takes the lion's share of the prize pool while smaller prizes go to second place, third place and so on.
Large fantasy contests are more difficult to win but offer significantly larger payouts. Look at any of the major fantasy sites and you'll see contests with payouts that go as high as seven figures for first place. You can play in contests for as little as a few cents to hundreds of dollars. Some sites are even starting to host high roller matches with buyins of several thousand dollars.
Is Real Money Fantasy Betting Legal?
Yes. The United States is the ancestral home of fantasy betting and federal gaming laws specifically mention fantasy sports sites as legal. The best fantasy sport sites are hosted on US soil in compliance with all state and federal laws. Even Yahoo runs its own fantasy sports league with real money entry fees and prizes.
Individual state laws vary but most sites restrict players from five US states and one Canadian province. The states/provinces where real money fantasy betting appears to be PROHIBITED include the following:
Arizona
Iowa
Louisiana
Montana
Nevada
Washington
Quebec
The legality of fantasy sports betting sites is more of a question outside North America. It appears to be legal in the UK and most other gambling-friendly nations, but very few jurisdictions even mention fantasy sports at all. In most locations, the laws have some serious catching-up to do.
So yes, there is a good deal of uncertainty across much of the planet. It is clearly legal in the United States with so many fantasy sites headquartered in-country and most sites even accepting PayPal as a deposit and withdrawal method. Other forms of online gambling occupy a legal grey area in the USA and have suffered payment processing issues for years. This is most definitely not the case with online fantasy. Making a deposit and getting paid is no problem for customers in North America.
The Big Fantasy Guide
Choosing a fantasy betting site is just the first step in a long (and hopefully profitable) journey. There's a lot to talk about in regard to fantasy betting so we have compiled a few getting started guides to help you join the world of online fantasy with minimal hassle.
Further reading: