We all have our favorite NFL teams, but our fandom must endure from a detached distance. We sit passively in the stands or our living rooms as our quarterbacks throw touchdowns (or interceptions), our running backs find holes (or don't) and our defenses shut down the bad guys (or not). When the owners dash our dreams of postseason dominance with insane trades, sometimes we just have to wonder if we could do better.
If this sounds all too familiar, online fantasy football may be just the ticket. A real money fantasy league will let you put your money where your mouth is by providing you with a virtual salary to draft your own dream team of NFL players. Every active player is yours to draft and your ultimate success in the league hinges on the real-world performances of your players.
Fantasy football betting sites offer the next best thing to rounding up a billion dollars and buying your own franchise. In fact, you can get started for as little as $1.00 per league or go big and buy in direct to $1,000+ buyin contests. You'll see just how challenging it is to gauge players' abilities and draft a well-rounded team with a limited budget. If you're good, you'll also see just how lucrative it can be.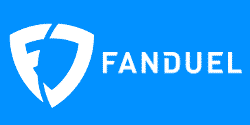 There are a whole bunch of little things that make one fantasy site better than the next, but there are two factors that take precedence above all others. First of all is each site's reputation. The industry is full of brand new websites that are just getting started and even though we haven't had any problems yet, it wouldn't surprise if some new site goes belly-up after failing to get off to a fast start.
Reputation is dictated largely by how long a site has been in business, who owns it, what kind of financial backing it has and how many active customers it has. These things all feed off one another and altogether they show how financially stable a site is and how likely it is to pay winners.
Remember, daily fantasy sports is legal in the United States. If you stick with any of the big name domestic providers, you will be in good hands. It's not like the traditional sports betting industry where sites are hosted offshore to avoid legal issues. Fantasy football sites are based in the US and subject to US laws. Go with a big, US-based site such as those recommended here and you'll be good to go.
The other thing that I look for is traffic. Sites with more active customers have more contests to choose from, a greater variety in contest formats and bigger prize pools. Sites like FanDuel and DraftKings sometimes host contests with thousands of players and millions of dollars up for grabs. Smaller sites just can't compete in that regard.
How It Works
If you already have experience with fantasy football, you won't have any problems taking it to the internet. If not, that's no problem either. It's a pretty simple concept. The biggest difference between traditional fantasy leagues of the past and online fantasy is that most online leagues are compressed to a single day or week of games. You don't keep the same lineup all season long when you play in daily fantasy leagues; you're free to draft new lineups every weekend.
The contests at fantasy football sites typically cover all games played from Thursday through Monday or the games played on Sunday only. You're free to draft any player from any team scheduled to play that weekend.
One of the other major differences between traditional leagues and what you find online is in how drafting is handled. The vast majority of online fantasy football leagues are hosted in the salary cap format. This means you're given a fantasy salary to spend on your draft picks. Your job as the manager is to spend your salary to get the best team for your money.
Drafting your team is both the hard part and the fun part. You will never have enough money to get everyone you want. The point here is to force owners to make tough decisions. Those who are the best at allocating their limited resources tend to be the winners.
Rosters vary from site to site, but you'll typically be asked to choose a quarterback, a couple running backs, 2-3 wide receivers, a tight-end, a kicker and one entire team's defense. Fantasy sites make it real easy to draft each player. You just run down the list, choose a player for each spot and submit your lineup.
If you play at FanDuel, your lineup will consist of the following:
1 Quarterback
2 Running backs
3 Wide receivers
1 Tight end
1 Kicker
1 Entire team's defense
After you submit your lineup, it's time to relax and watch some football while your fantasy team starts earning points. Points are earned as your players perform their duties on the field. You'll get points as your quarterback throws touchdown passes, your running backs move the ball and so on. The better your players perform in the real world, the more points you earn in the fantasy world.
Your league will come to a conclusion at the end of the last game. Your fantasy site will keep you updated with live scoring the entire time, but the end of the last game is when you know for sure everyone's final standing. The team owners with the most points win the league and a cash payout.
The amount of money you win depends on how many people entered the contest and how much the buyin cost. They have everything from winner-take-all heads-up contests to massive multi-player tournaments that pay thousands of places. You can take a look at our fantasy sports sites page to read more about getting paid.
Here's another cool part: everything you just experienced only lasted for one weekend of NFL football. If your team did poorly, there's always next weekend. And if you decide next weekend that you want to try even harder, you can build two, three or twenty different lineups if you want. The biggest fantasy football sites host hundreds of contests every single weekend. You can play in as many as you want.
Scoring
Fantasy points are earned based on each player's performance on the field. Points are earned as your offensive players move the ball, score touchdowns, kick field goals and so on. Your defensive players earn points for sacks, interceptions, defensive touchdowns and so on.
You'll find little variances in how points are awarded from one fantasy site to the next, but that's the general idea. Here's a look at how FanDuel awards points:
Rushing Yards: 0.1 point per yard
Passing Yards: 0.04 points per yard
Rushing touchdowns: 6 points
Passing touchdowns: 4 points
Receiving touchdowns: 6 points
Kickoff and punt return touchdowns: 6 points
Fumbles lost: -2 points
Two point conversions: 2 points
Field goals from 0-39 yards = 3 points, 40-49 yards = 4 points, and 50 or more yard = 5 points
Sacks: 1 point
Fumble recoveries and interceptions: 2 points
Defensive touchdown: 6 points
Safeties: 2 points
Blocked Kicks: 2 points
Defense 0 points allowed: 10 points
1-6 points allowed: 7 points
7-13 points allowed: 4 points
14-20 points allowed: 1 point
28-34 points allowed: -1 point
35+ points allowed: -4 points
Types of Leagues
Fantasy NFL leagues are hosted in a variety of formats. These various formats almost always utilize a salary cap, although you may occasionally see traditional snake drafts in which the players take turns drafting players.
Heads-Up Contest: A heads-up contest is played between you and one other fantasy owner. You each put up a bet and the person who accumulates the most points wins the whole pot.
Tournament: Tournaments can host anywhere from 3 to several thousand players. Each person drafts one lineup and then the top finishers are paid. First place earns the largest prize while the other high finishers receive smaller payouts.
Multi-Entry Tournament: Multi-entry tournaments allow you to pay the buyin fee as many times as you want. Each entry allows you to submit a unique lineup.
GPP: GPP stands for "guaranteed prize pool." Any tournament listed as GPP will run regardless of how many people enter the tournament. Even if not enough people enter to meet the prize pool, the full prize pool is still paid. Whenever a fantasy football site is forced to add money to the prize pool to meet the guarantee, the contest is said to have an "overlay."
50/50 League: Half the people win double their buyin and half the people win nothing. All you have to do is score more points than 50% of the competition and you'll win a cash prize.