While IndyCar racing has taken a backseat to NASCAR and F1 over the last couple of decades, the Indy 500 is still one of, if not the biggest auto racing event in the world. Of course this means that betting on the race is huge as well. If you're just looking to place a bet for fun, any of our recommended sportsbooks will do. If you're a professional handicapper, consider registering at a few of our recommended bookmakers and look for the best prices.
Best Indy 500 Betting Sites
How to Bet on the Indy 500
Of course the most popular way to bet on the Indy 500 is on the outright winner of the race. With that said, online betting sites have a wide selection of other betting options as well. Matchup bets and podium finisher bets are very popular, along with a huge variety of props.
Our guide to betting on the Indy 500 includes details about the types of bets on offer, the types of odds you can expect, and much more.
Betting on Indy 500 Winners
Casual punters and hard-core racing fans bet on the winner of the Indy 500 every year. With so many fans betting on their favorite drivers, opportunities to find value can open up for serious handicappers.
Smaller online betting sites that generate a large percentage of their punters from a single country can have slightly skewed odds versus other books. For example, Dario Franchitti comes from Scotland, and of course he has a huge fan base there. At a bookmaker that primarily gets their betting action from Scottish residents will typically generate a higher percentage of betting action on him than other drivers. This reduces Franchitti's odds, and creates greater odds for other drivers.
So, someone living in Scotland who wants to bet on Franchitti will likely find better Indy 500 odds by placing their wager at a different bookmaker. For someone looking to bet on someone other than Franchitti, they might find their best odds at that Scottish book. While the difference in odds might be slight, professional handicappers need to shop around and get every edge they can. This is one way to do that.
While anything can happen at the Indy 500, look for drivers that have had good results here before. Many Indy 500 winners have either won the race before, or had multiple top-5 finishes in the past. The same can be said for teams. Experienced teams that have had success at Indy will generally put together better race plans, and make better decisions on a dime when they need to.
Indianapolis 500 Matchup Bets
Matchup bets are wagers where multiple drivers are put into a small group, and the punters job is to select the driver who will have the best finish in the race. Head-to-head matchups pit just two drivers against each other, while other matchups generally consist of 3-6 drivers. Most online betting sites offer multiple matchup bets for the Indy 500. Compare them at different online betting websites to find the most attractive matchups and the best Indy 500 betting odds.
Indy 500 Podium Bets (Top 3)
Podium bets are exactly as they sound, they're wagers where handicappers select a driver they think will finish in the top 3. Of course these are easier to win than bets picking the outright winner, so podium bets are very popular.
While a lot of drivers have the potential to win the race, certain drivers have more consistent results at the Indy 500 than others. Also, drivers can move way up or down from their starting position, so look for drivers that consistently do well at Indy, coupled with a starting position in the front half of the field.
Indy 500 Prop Bets
There is a much wider selection of prop bets available for the Indy 500 than any other Indy Car races during the year. Every online sportsbook has their own set of props, so it's not a bad idea to have accounts at several different betting sites. This will allow you to find props with the best value and lowest vig (juice).
Common Indy 500 Prop Bets
Which driver will lead the most laps?
Will driver X lead any laps?
First driver to DNF.
Over/under on caution flags.
Over/under on number of cars that will DNF.
Indy 500 Futures Bets
Because it's such a huge race, some online bookmakers offer odds on the winner of the Indy 500 months in advance. Odds change dramatically after qualifying has gotten underway, meaning there's more luck involved when placing these bets beforehand. I generally recommend that punters only make small wagers on less-favoured drivers before qualifying, hoping they qualify well and you've locked in greater odds for the race. Betting on favorites well in advance offers more downside than up, so I stay away from them.
IZOD IndyCar Futures
Most online sportsbooks offer futures bets for the winner of the IZOD IndyCar racing series. Many of them post their futures odds soon after the previous season has ended, but some wait until the new season is about to start.
IndyCar futures bets can be exciting when you have a driver in the points race deep into the season, but if your chosen driver (s) is out of it early, they aren't much fun. Also, keep in mind that it takes an entire season before winning futures bets get paid out, so if you're working with a set bankroll, keep your futures bets small.
Some bettors like to wager on multiple drivers for the IndyCar championship. While it gives you a greater chance to win, you're guaranteed to lose all but one of your bets. For this reason, we recommend that serious handicappers only wager on one driver.
Indy 500 Live Betting
In recent years, many online bookmakers have been offering live betting for the Indy 500, meaning you can bet props on individual events that might occur during the race – while the race is running. These are fun bets to make and offer nearly instant gratification. Also, many betting sites offer live betting for as little as just $1 per wager. $20 can turn into a lot of fun. Some common live bets might include:
Will driver X be the leader at the end of the next lap?
Will driver Y make a pit stop before lap XX?
Will there be a caution flag before lap YY?
Who will be the next driver to DNF?
As mentioned above, these are prop bets. Prop bets tend to have a higher vig than standard bets on final race results. If you're placing Indy 500 live bets, keep them fun and realize they're often difficult to win. If you go into them expecting to make a lot of money, you could be setting yourself up for disappointment.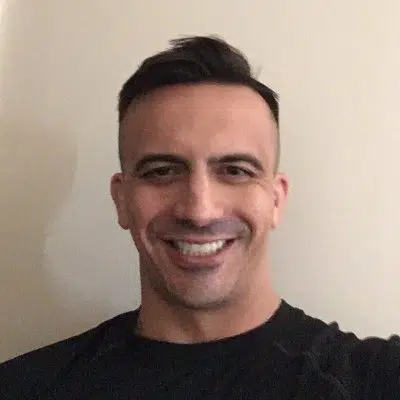 Wes Burns has more than a decade's worth of experience as a writer, researcher, and analyst in the legal online betting industry and is co-founder of OnlineBettingSites.com. Wes approaches his work from the viewpoint of players.