Reputable motor racing betting sites offer all the racing action you can handle. Safe motor racing betting websites cover all the world's most popular racing organizations and events. Listed below is our opinion of the best motor racing betting sites available today.
Best Motor Sports Betting sites
Some sportsbooks treat motor sports betting as a low priority item. You'll need to choose where to bet on motor racing online carefully, make sure you find motor racing bookmakers that provide the full racing experience.
Big brands seem to be the best for all types of auto racing betting. Older, well-established motor sports betting sites have the time and money to invest in covering motorsports.
The brands listed here have been around long enough that we know how they operate. Plus, older auto racing betting sites tend to be more financially stable.
How to Bet on Motor Racing Events
Assuming you've found a quality motor racing betting site, you'll find a nice variety of racing events and classes to choose from. NASCAR, F1, GP2, Indy and MotoGP are all pretty well covered at the best racing bookmakers. If you log in to your betting account and choosing from one of the main racing classifications, the betting site will show you a list of open wagers for that racing format.
Speaking of which, we have a few pages dedicated to the biggest motor racing events. If you have plans to bet on any of these events, give these pages a look:
The most basic bet in all of racing is predicting the winner of a race. In this type of wager, the site shows a list of drivers and it's your job to pick the driver you want to win the whole thing. Each driver is displayed with his or her payout odds. If you bet $100 on Jeff Gordon at 5/1 odds, for example, you would be paid $500 if he wins.
Some auto racing betting sites offer the occasional "podium bet" for an event. This one works similar to a "show" bet in horse racing. You choose a driver and if he places high enough to stand on the podium at the conclusion of the race, your wager wins.
Matchup wagers are also offered from time to time. In a matchup racing bet, oddsmakers take two drivers expected to compete in a race and gives each of them a moneyline. Predict which of these two drivers will finish in the highest position.
During the offseason, it's common to see futures markets in anticipation of next season. When selecting motor racing futures you pick the winner of the next big event when the next season starts. Some motorsports futures are posted weeks or even months before the actual event happens.
High profile races are often covered with a variety of props and specials. These wagers vary in format but generally include predicting the fastest qualifying time, who will clock the fastest lap, who will lead the most laps, the winning margin, whether or not a safety car will be deployed, the leader after one lap, and much more.
A Few Tips for Fans of Auto Racing Betting
First: Stick with motor sports you know. If you're a NASCAR fan stick to betting on NASCAR. F1 fans should stick with Formula 1. Placing wagers on events or formats that you don't know very well is no better than flipping a coin.
Second: Learn and practice bankroll management. If you want to avoid having to reload your account, bankroll management is a must-have skill. Individual wagers should never be larger than 5% of your bankroll.
Always be aware of your emotions. If at any point you start to feel desperate or angry and find yourself placing wagers just to get even, it's time to take a break. Tilt can quickly destroy a bankroll.
Third: Shop around. There's no need to limit yourself to just one motorsport betting site. There are plenty of quality auto racing betting sites out there. One thing I like to do is keep a real money account open and funded at several sites. This allows you to shop for the best lines.
Fourth: Don't place too much stock in practice runs. A driver or team may look great during a practice run, but that doesn't necessarily indicate success. Practice runs allow teams to work out the kinks, tweak their process and prepare for the race. Additionally, it is not uncommon for teams to hold back during practice runs.
Fifth: Research the track. Tracks have a number of impacts on a race. Drivers seem to perform better on some tracks, and worse on others. In NASCAR, note the passing situation on the track. Is it a one-groove or multi-groove track? If it's single groove, qualifying position plays a bigger role because of the increased difficulty in passing on single groove tracks.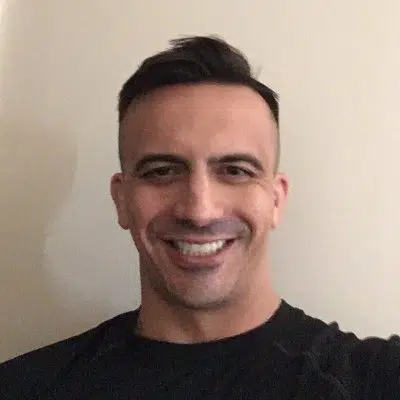 Wes Burns has more than a decade's worth of experience as a writer, researcher, and analyst in the legal online betting industry and is co-founder of OnlineBettingSites.com. Wes approaches his work from the viewpoint of players.