MotoGP is the Formula 1 of motorcycle racing. It's the highest level that a rider can achieve, and the most exciting to watch. It's also an international sport where races are held all over the world. This generates a huge fan-base and a fair amount of betting in Europe, Asia, Australia, and other countries as well.
MotoGP betting is the kind of sport where most punters are passionate fans that follow it closely. This is can be a good or bad thing for bettors, depending on how you bet. For betting, it's important to keep your biases out of the equation, and only bet on rider you actually think will win. If you're one of those passionate fans, use your knowledge of the sport to your advantage. If you can't bet against your favorite rider, don't bet at all.
Best Moto GP Betting Sites
How to Bet on MotoGP Motorcycle Racing
Like every type of racing, the most popular bets in MotoGP are those that pick the winner of a race. Many European, Asian, and Australian bookmakers also offer betting on podium finishers and matchups, along with prop bets and MotoGP futures.
Betting on MotoGP Race Winners
As previously mentioned, the most popular way to bet on MotoGP is on the outright winner of a race. If your rider wins, you win. If he loses, you lose. Some punters like to bet on two or three riders, but we don't recommend that. Since only one rider can win a race, you're guaranteed to lose all but one of your bets. If you're favoring multiple riders, select them for podium or matchup bets instead.
In many ways, betting on MotoGP is very similar to F1. For example, both are very top-heavy sports where only a handful of guys win races each year. There are usually 1-3 riders winning the vast majority of races, with a couple of other guys who take down one or two titles. The rest of the riders have little to no shot at winning, so betting on them is a losing proposition.
If you're a Formula 1 fan who's gaining interest in MotoGP, one difference to remember is that it's much easier for bikes to pass each other than it is for cars. In F1, starting grid position is more important than it is in MotoGP, so MotoGP punters can look for value lower on the starting grid. In MotoGP, it's more important to see which riders have done well at the circuit they're racing on.
Some riders are best on tight tracks, while others have bikes with higher top-end speed and do better on circuits with long straights. Check previous races during the season and see which riders have done well on circuits similar to the one the next race is being held on. Wikipedia and the MotoGP websites are great resources for circuit maps & track information. Many of the circuits that MotoGP runs on are also used in F1, but the circuits aren't always set up the same. When researching circuits, make sure you're looking at a map of the MotoGP circuit, not the F1 version.
Podium Finisher Bets (Top 3)
In a podium finisher bet, a bettors goal is to select a rider who will finish in the top 3 (on the podium). The payouts are the same regardless if they finish first, second, or third. During seasons when one or two riders are dominating, odds on them can be very low, offering little value to podium bets on them. When this is the case, look for other riders who have a legitimate shot at the podium while offering better value.
This can be easy at times, with the 2010 MotoGP season being a good example. In 2010, just 5 riders traded the podium all season long. Don't look for long-shots on podium finishers. Once a season is 4-5 races deep, there are usually a few guys who are consistently finishing on the podium. If one of those riders qualifies on the pole, he'll usually come in as the race favorite.
I'm not looking to put a podium bet on him. Instead, I'm looking for the 2nd or 3rd best option, depending on the odds. My goal is to find a rider who's consistently finishing on the podium, who matches up well on the track but is not the favorite to win the race. The difference between 2/7 and 2/3 is huge, and that's usually what I'm looking for.
MotoGP Matchup Bets
Matchup bets are wagers where a small group of riders are pitted against each other, and the handicappers job is to determine who will have the highest finish. Different betting sites offer matchups in different ways. It's common to find head-to-head matchups (2 riders), and a variation of larger matchups where 3-8 riders are pitted against each other. In either type of matchup, the idea is the same – just pick the highest finisher in the group.
Matchups typically pit riders that are considered competitive with each other, so Motogp odds don't vary as much as they do for outright winners. In matchups that consist of the top 5 (or more) riders in a race, don't bet that matchup. MotoGP is similar to F1 in that only a small number of riders win races each season. So, in matchups that pit the top riders against each other, the riders being eliminated from this bet probably don't need to be eliminated anyway.
Since the rider who wins this matchup is likely to win the race, bet the outright winner instead and take advantage of the greater odds you'll get.
MotoGP Prop Bets
Although MotoGP is the premier motorcycle racing organization in the world, not every online bookmaker offers prop bets for this sport. It really depends on the betting site and who their market is. Bookmakers based out of Europe and Asia tend to have the best selection of MotoGP props. Prop bets generally carry a higher vig (juice) than bets on outright winners. They're fun for casual punters looking to have some fun, but serious handicappers should pay attention to the price they're paying. Typical prop bets that can be found for MotoGP include:
Which rider will lead the most laps?
Over/under on how many riders will retire.
Will rider X lead any laps during the race?
MotoGP Futures Bets
Most betting sites that offer any type of MotoGP betting also offer odds on the Riders World Championship. Since only a few riders have a legitimate shot at winning the championship each year, these are easier futures bets to win than most other sports. However, the odds aren't as good either. I never bet on MotoGP racers who didn't finish in the top 5 of the Riders World Championship in the previous season. I tend to look for value within that group, paying attention to bike changes and odds.
If I'm heavily favoring the same rider the books are favoring, I often won't bet at all. I look for a rider who is about to step up, and offers better odds than the favorite. Pay attention to rumors during the off-season. If it looks like a top rider is about to change to a better bike, I might place a bet on him if the rumors appear to be real.
If he does move to a better bike, the odds on him will go down after the announcement of the change – but you have greater odds locked in. It's a bit of a risk, but a risk that is sometimes worth taking.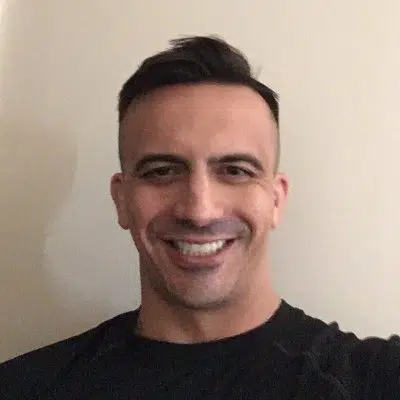 Wes Burns has more than a decade's worth of experience as a writer, researcher, and analyst in the legal online betting industry and is co-founder of OnlineBettingSites.com. Wes approaches his work from the viewpoint of players.