The Olympic Games represent the pinnacle of sporting competition in which the greatest athletes from around the world meet once every four years to compete for Olympic glory and gold medals at the highest level. There is no other event anywhere in the world that commands the respect and international attention that is granted to both the Summer and Winter Olympics.
What makes betting on the Olympics so rewarding is that you are always guaranteed a high level of competition. Athletes prepare their entire lives for a chance at Olympic glory.
The best Olympics betting sites cover the games in great detail with markets on individual performances, how many medals countries will earn, and even prop bets on how the Opening Ceremony plays out. Our expert guide offers an overview of where to bet on the Olympics, promotions, and types of wagers to expect.
Best Olympics Betting Sites
With so many Olympics events, athletes, and online betting markets to study, it never hurts to get an early start. Our guide to betting on the Olympics will help bettors prepare for the next Olympic Games.
While the athletes on TV strive for gold medals, we too hope to earn a little gold of our own.
With thousands of athletes hailing from some two hundred countries descend upon the Olympics host country to compete in dozens of competitions and hundreds of medals. The Olympics typically consists of the following events and sports:
| | | | | |
| --- | --- | --- | --- | --- |
| Archery | Athletics | Badminton | Basketball | Beach Vollyeball |
| Boxing | Canoe: Slalom | Canoe: Sprint | Cycling: BMX | Cycling: Mountain Bike |
| Cycling: Road | Cycling: Track | Diving | Equestrian: Dressage | Equestrian: Eventing |
| Equestrian: Jumping | Fencing | Football | Golf | Gymnastics: Artistic |
| Gymnastics: Rhythmic | Handball | Hockey | Judo | Modern Pentathlon |
| Rowing | Rugby | Sailing | Shooting | Swimming |
| Synchronized Swimming | Table Tennis | Taekwondo | Tennis | Trampoline |
| Triathlon | Volleyball | Water Polo | Weightlifting | Wrestling: Freestyle |
| Wrestling: Greco-Roman | | | | |
As the Olympics draw near, online betting apps will begin publishing Olympics odds and lines and accepting wagers on the various events. Some betting sites create a new category called "Olympics" and lump all different bets inside that area. Other Olymipcs betting apps simply add events to pre-existing categories for each sport. In either case, you shouldn't have any trouble finding the markets you want and placing real money bets.
In our experience, the easiest place to start is with the sports you already know and then begin acquainting yourself with the current odds.
Winter Olympics Betting
The Winter Olympics have occurred every four years since 1924 and are now timed to alternate with the Summer Olympics. As one would surmise from the name, the Winter Olympics involve cold-weather sports such as skiing, figure skating, and snowboarding. Currently, the Winter Olympic Games consist of the following events:
| | | | | |
| --- | --- | --- | --- | --- |
| Alpine Skiing | Biathlon | Bobsleigh | Cross Country Skiing | Curling |
| Figure Skating | Freestyle Skeeing | Ice Hockey | Luge | Nordic Combined |
| Short Track Speed Skating | Skeleton | Ski Jumping | Snowboard | Speed Skating |
Betting on the Winter Olympics is widespread thanks to intense media coverage and increased awareness over the past couple of decades. The United States, Canada and Northern European nations are especially fond of betting on the Winter Games, although people from around the world participate.
As we wait for the next Winter Olympics games to take place, there are plenty of other winter sporting events hosted around the world to bet on.
Olympics Betting Odds
Now that the main Olympics betting sites are posting lines on various events, we have compiled the latest odds from numerous bookmakers so you can compare the prices from one site to the next.
Note that Olympics betting odds can be displayed in Fractional, American, or Decimal odds formats depending on where you live and which betting sites you use. If you're confused by how the odds work, remember that online betting apps offer a virtual betting slip in which you can type in how much you want to wager and it will show you how much you stand to win.
Types of Olympics Bets and Wagers
Betting sites give Olympic events the same treatment they give any other sporting competition, including all the same bets punters are already familiar with. For example, you can bet on the winners of individual events, the total score in team-vs-team events, medal counts, and more. Olympics bettors can expect to find a wide variety of Olympic prop bets, covering a wide range of markets.
Straight Bets on the Winner (Match Betting)
In team-vs-team and head-to-head competitions such as badminton, volleyball, boxing, and so on, bettors can place wagers on who will win that particular match. These straight bets are often referred to as "money line" wagers.
Gold Medal Betting
The main broad category for Olympics betting consists of predicting which country will take the most medals. This betting market appears simple at first because it does not involve picking individual winners across multiple sports.
However, to truly give yourself the best chance, it pays to acquaint yourself with every Olympic sport and how each country fares in competitions, then come up with your own probable gold medal count totals for each country.
We recommend Olympic bettors begin by looking at the top 3-5 countries as ranked by the bookmakers.
To Medal
This Olympics bet is similar to the "to win gold" wager except it wins if your athlete or team takes first, second, OR third place. It the team or athlete you wagered on wins any medal, the bet is deemed a winner. To medal wagers are easier to win but pay a little less, similar to a place bet in horse racing.
Olympics Prop Bets and Novelty Wagers
Proposition wagers aren't easily categorized, but they typically cover everything other than picking winners or predicting totals. For example, props can cover a variety of topics such as how long the opening ceremony will last, how many gold medals a country will win, what the winning margin will be for the 100-metre dash, and even some truly odd topics such as whether or not anyone's hair will catch on fire during the Olympic torch relay.
Olympic Medals Totals Bets
Totals, also known as over/under wagers, are associated with scoring totals and the number of medals won by each country. As an example, Olympics betting sites might offer a wager on the total number of medals to be won by the UK. If they set the total at 60.5 medals, your options would be to back either the over (that the UK will win 61 or more medals) or the under (that the UK will win 60 or fewer medals). The odds on totals bets are usually even-money on both sides.
Olympics betting sites offer medals totals over-under betting for most prominent countries competing.
Olympics Futures Bets
Futures are most often associated with events that take a tournament format with many competitors. Golf is a perfect example with each tournament involving dozens of players competing with one another for a limited number of payouts. In a futures bet, online betting apps list every player expected to compete and offer odds on each player. Futures can be some of the highest-paying wagers due to the inherent difficulty in picking a competitor to take first place in a tournament.
Related: Commonwealth Games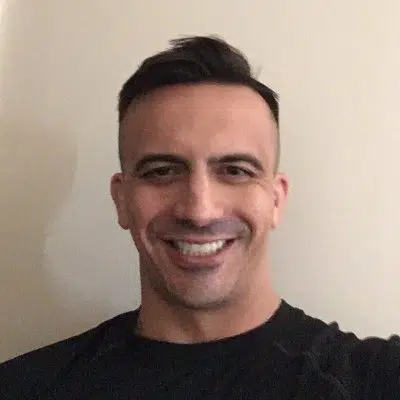 Wes Burns has more than a decade's worth of experience as a writer, researcher, and analyst in the legal online betting industry and is co-founder of OnlineBettingSites.com. Wes approaches his work from the viewpoint of players.