The Olympic Games represent the pinnacle of sporting competition in which the greatest athletes from around the world meet once every four years to compete for those elusive gold medals. There is no other event anywhere in the world that commands the respect and international attention that is granted to the Summer and Winter Olympics.
What makes betting on the Olympics so rewarding is that you are always guaranteed a high level of competition. These athletes prepare their whole lives for a single shot at Olympic glory and rarely do they leave anything on the field of play. It is already exciting to see these people perform on the international stage, but it becomes personal when you have real money riding on the back of a single athlete, team or even an entire country.
The best Olympics betting sites cover the games in great detail with markets on individual performances, how many medals countries will earn and even how the Opening Ceremony plays out. We'll start today with a brief overview of the best bookmakers for betting on the Olympics and then continue the rest of the guide below.
Best Olympics Betting Sites
It's tough having to wait so long between Olympic years, but time passes quickly – especially with there only being two years between the alternating Summer and Winter games. That may even be an advantage if you're new to online sports betting. With so many sports, athletes and betting markets to study, it never hurts to get an early start. Our Olympic betting guide will help you prepare now so you can be ready to go by the time the next Olympic Games roll around.
The last Olympic competitions were the Summer Games held in Rio de Janeiro, Brazil. Nearly 11,000 athletes hailing from some two hundred countries descended upon Rio in in August of 2016 to compete in 28 individual sports for more than 300 sets of medals.
The 2016 Olympics in Rio consisted of the following sports:
| | | | | |
| --- | --- | --- | --- | --- |
| Archery | Athletics | Badminton | Basketball | Beach Vollyeball |
| Boxing | Canoe: Slalom | Canoe: Sprint | Cycling: BMX | Cycling: Mountain Bike |
| Cycling: Road | Cycling: Track | Diving | Equestrian: Dressage | Equestrian: Eventing |
| Equestrian: Jumping | Fencing | Football | Golf | Gymnastics: Artistic |
| Gymnastics: Rhythmic | Handball | Hockey | Judo | Modern Pentathlon |
| Rowing | Rugby | Sailing | Shooting | Swimming |
| Synchronized Swimming | Table Tennis | Taekwondo | Tennis | Trampoline |
| Triathlon | Volleyball | Water Polo | Weightlifting | Wrestling: Freestyle |
| Wrestling: Greco-Roman | | | | |
As the Olympics draw nearer, online bookmakers will begin publishing the lines and accepting wagers on the various events. Some betting sites create a new category called "Olympics" and lump all different bets inside that area. Others simply add Olympic events to pre-existing categories for each sport. In either case, you shouldn't have any trouble finding the markets you want and placing real money bets.
The Winter Olympics
The Winter Olympics have occurred every four years since 1924 and are now timed to alternate in such a way that we get either the Summer or Winter Games every two years. As one would surmise from the name, the Winter Olympics involve cold weather sports such as skiing, skating and snowboarding. Currently, the Games consist of fifteen sports.
| | | | | |
| --- | --- | --- | --- | --- |
| Alpine Skiing | Biathlon | Bobsleigh | Cross Country Skiing | Curling |
| Figure Skating | Freestyle Skeeing | Ice Hockey | Luge | Nordic Combined |
| Short Track Speed Skating | Skeleton | Ski Jumping | Snowboard | Speed Skating |
Betting on the Winter Olympics is also widespread thanks to intense media coverage and increased awareness over the past couple decades. The United States, Canada and Northern European nations are especially fond of betting on the Winter Games, although people from around the world are welcome to take a shot.
The most recent edition of the Winter Olympics was held in 2018 and took place in Pyeongchang, South Korea. South Korea has hosted the Summer Olympics in the past, but 2018 was the first time the country has hosted the Winter Games.
As us old guys know, time flies and we'll be writing preview posts for the 2020 Olympics before you know it. In the meantime, there are plenty of other winter sporting events hosted around the world every year that you can bet on.
Types of Wagers Accepted During the Olympics
Bookmakers give Olympic events the same treatment they give any other sporting competition. All the same bets you're familiar with will be available just like normal. For example, you can bet on the winners of individual events, the total score in team-vs-team events and so on. You can also expect to find a wide variety of Olympic prop bets that cover a wide range of random but interesting topics.
Straight Up Bets on the Winner: In team-vs-team and head-to-head competitions such as badminton, volleyball, boxing and so on, you can place wagers on who will win that particular match. These bets are often referred to as "money line" wagers.
To Win Gold: This is one of the most common and easy-to-understand Olympic wagers. Your job as the punter is to simply predict who will win the gold medal in some event. For example, you can bet who will take first place in basketball, judo, golf, swimming, triathlon, cycling and so on for every event. Each contestant or team is listed by the sportsbook alongside betting odds that show how much you stand to win if your prediction is correct.
To Medal: This one is similar to the "to win gold" wager except it wins if your athlete or team takes first, second OR third place. It doesn't matter where, exactly, your pick finishes as long as it is somewhere in the top three spots. If your pick wins a medal of any color, your wager is a winner. To medal wagers are easier to win but pay a little less.
Prop Bets: Proposition wagers aren't easily categorized, but they typically cover everything other than who will win. For example, props can cover a variety of topics such as how long the opening ceremony will last, how many gold medals a country will win, what the winning margin will be for the 100-metre dash and even some truly odd topics such as whether or not anyone's hair will catch on fire during the Olympic torch relay.
Related: Commonwealth Games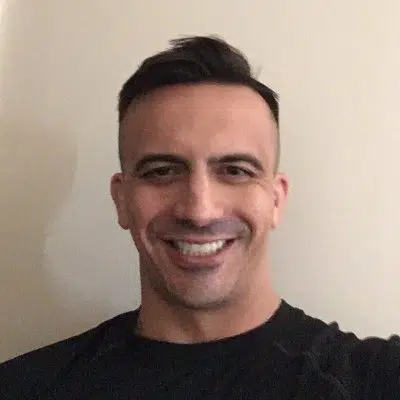 Wes Burns has more than a decade's worth of experience as a writer, researcher, and analyst in the legal online betting industry and is co-founder of OnlineBettingSites.com. Wes approaches his work from the viewpoint of players.