Rugby is a great sport for fantasy purposes. It has all the necessary ingredients for an engaging fantasy product: lots of players, international appeal, frequent matches, lots of stats and plenty of scoring metrics. The only unfortunate thing is that the demand for online fantasy rugby has a ways to go before any of the major daily fantasy sites add it to their lineups.
There are two issues at play here. First, all the biggest fantasy sites are based out of the United States and are still focusing on building the domestic market. Rugby just doesn't put up the same numbers as the likes of the NFL, NBA, PGA and so on. Furthermore, the nations where rugby does have a big following aren't very big on fantasy sports in the first place. Interest in fantasy is growing in non-US markets, but there's still a lot of room for improvement on that front.
On a more positive note, it's still possible to get your fantasy fix on the internet. I've managed to scrounge together a list of fantasy rugby sites that host longer-term leagues for all the major rugby competitions. None of these are true daily fantasy sites, but they do allow you to build teams and win prizes.
Best Fantasy Rugby Sites
Rank
Betting Site
Bonus
Rating
Visit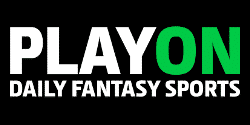 Fantasy rugby is definitely growing and we're seeing lots of players sign up and play in longer-term leagues. Some of the largest fantasy rugby sites actually have almost a million active members. However, we're still waiting to see any of the big daily fantasy sites support rugby leagues.
In the meantime, there are numerous free-to-play rugby sites with contests that cover several months' worth of play. These sites are all free to play but do offer some decent prizes. You won't get rich playing fantasy rugby, but you could potentially take home a few thousand dollars or some nice electronics – not bad for a bunch of free leagues.
UltimateDreamTeams.com
This South African website hosts large, season-long fantasy competitions for rugby, cricket, soccer and a few other sports. It's free to join and if you perform well, you can win a few decent prizes. In the last rugby season, UDT gave away Fitbit calorie-tracker wristbands to the top 3 team managers for the year. They also awarded one Fitbit to the manager of the month each month.
Website: fantasy.udtgames.com/superrugby
SuperBru Rugby
SuperBru is a London-based company started by a group of South African friends who share a love of sports. This rugby fantasy site hosts three types of leagues that vary in complexity. Valuable prizes are awarded to SuperBru winners, but most prizes are available only for South African members.
The most basic format has you pick winning teams and score margins for major rugby tournaments. Moving up from there is the "fantasy lite" game in which you pick 4-5 players who you expect to perform best in a tournament. And for the most in-depth experience, they have the full fantasy experience in which you select a squad and starting line-up for each round in a tournament.
Website: www.superbru.com/sport/rugby
FOX Sports Rugby SuperCoach League
FOX Sports hosts lucrative fantasy rugby leagues each season with prizes that range from $100 for the manager of the week to $10,000 for the overall winner. The FOX SuperCoach website allows players to compete in private leagues and heads-up matches with 23-man squads purchased with a virtual $6,000,000 budget.
Website: rugbysupercoach.foxsports.com.au
FantasyRugbyDraft.com
FantasyRugbyDraft.com is a free-to-play salary cap game with live drafts in which you get 90 seconds to make each draft pick. There are no prizes to be won here other than bragging rights, but this is a well-done fantasy site nonetheless. Drafts can be made online or offline in the case of private leagues among friends.
Website: www.fantasyrugbydraft.com
ESPNscrum Fantasy Rugby
ESPN.co.uk hosts regular fantasy rugby leagues with some of the most valuable prizes of all. These contests are completely free to play, so there's no reason not to give it a shot. You'll select a 15-man team while making sure you have a maximum of four players from each nation. The first place winner will take home a 55" Ultra HD 4K 3D TV while runners-up will get PS4s and iPad Airs.
Website: espnscrum.fantasyleague.com
Irish Times Six Nations Contest
The Irish Times hosts a Six Nations fantasy league every year with up to €4,000 going out to first place. This is an extremely valuable fantasy competition, but it only runs once each year. If you get in on time for the Six Nations, you'll get to pick a 15-man team and compete in 5 rounds for a chance to win some serious cash.
Website: fantasyrugby.irishtimes.com
How It Works
Each fantasy rugby site does it a bit differently, but you shouldn't have any trouble getting started once you understand the general goal. In any fantasy rugby league, the objective is to draft a team of players who are capable of achieving stats. Your fantasy site gives you a virtual salary which you use to draft players from around the world.
Team building is where you knowledge and skill really shine. The salary limitations make it impossible to just draft a team full of the world's best players. You have to balance players' skills with costs to develop a team that stays within the salary cap. There will always be serious trade-offs, and that's what makes it challenging.
Once you have a team, the hard stuff is over. Now you can sit back and watch the matches from the comfort of home. Your fantasy team will earn points in the virtual world as your players earn stats on the pitch.
For example, each player may earn points for tries, assists, turnovers won, penalties kicked and so on. Each site uses a unique scoring system but the basic idea is that you rack up points when your players perform well in the real world. The contestant whose team earns the most points wins the league.
Each of the fantasy rugby sites listed on this page takes a different approach to the game. Some sites allow you to participate in trades while others keep you locked for the duration of the contest. Some sites offer real prizes; others offer only bragging rights. Make sure you always read through the contest and scoring rules so you can build the most effective team under the ruleset.