Online skiing betting always pings on the radar during the Olympics, but important competitions are hosted every year. Between the Skiing World Cup, Winter X Games and the Olympic Games, there is always some alpine racing betting to look forward to during winter months. All you need to do is find the right skiing betting sites and make your picks.
We are here to help you find the best skiing betting sites for you. The majority of online bookmakers cover skiing to some extent, but there is a large range in total betting markets and overall quality. It will pay dividends in the future to make sure you find a quality skiing betting websites.
Best Skiing Betting Sites
In our experience, the skiing betting sites listed on this page have been the best betting site for alpine racing fans for the past several years.
Not only does the brands listed here cover major competitions such as the FIS Alpine World Cup and Olympic Games, but they also cover a whole variety of other alpine racing events that don't attract news headlines. You can visit these bookmakers almost year round and find open skiing wagers.
All operators recommended on this page offer competitive pricing on alpine ski racing betting. Each is pretty good about offering a variety of markets on FIS disciplines such as alpine combined, downhill, Super-G, slalom, gain slalom, cross-country, ski jumping, Nordic combined, and even half-pipe competitions. My advice would be to check them all out whenever you're of a mind to bet on skiing and see what they all have on offer.
Where to Bet on Alpine Skiing Online
At the season outset, it is one company with a strong footprint in continental Europe, Nordicbet.
Scandinavian-owned Unibet is also worth a look because they take a close interest in winter sports albeit the average Scandinavian, particularly Norwegians, will have more interest in Cross-Country and Biathlon as opposed to Downhill racing.
The major strongholds for ski-racing are the Alpine countries such as Italy, Switzerland and especially Austria where it is a very popular pastime and most races receive widespread TV coverage from state broadcasters.
Unsurprisingly online sportsbooks with a large market share in these territories have been quick to sponsor ski events; Bet-at-home.com often has its logo as a regular feature in finishing area aprons for example.
How to Bet on Skiing Online
The manner in which major skiing competitions are organized influences how the bets are managed. Generally, skiing championships are held in a tournament format with each competitor racing individually to achieve the fastest time or highest judges score. This leads to the majority of skiing bets being held as futures. In these, the skiing sportsbook lists all competitors and lets you pick whoever you want to win it all.
Some skiing betting sites also create matchups by pairing two skiers and having you pick which one of those two will end up with the best time. Each skier is given betting odds and then your goal is to choose which one of those two will perform the best.
Proposition wagers are rare, but you will find them at some skiing betting sites. Prop bets deal with outcomes other than picking the fastest skier. For example, some alpine racing betting sites routinely host wagers on whether or not someone will get a podium finish, and who will be the leader after 1 leg in a downhill racing event.
Winning margin wagers can also be classified as skiing props. In a winning margin bet, your goal isn't to pick the winner, but rather to predict what the winner's margin of victory will be in an alpine race. For example, a recent option at one online bookmaker gave punters the following options in a winning margin market on the Giant Slalom:
O to and including 0.14 seconds: 4/1
15 to and including 0.29 seconds: 4/1
30 to and including 0.44 seconds: 9/2
45 to and including 0.59 seconds: 9/2
60 or over seconds: 6/4
Alpine skiing, as both a spectacle and a winter sports betting medium, is currently enjoying a massive surge in popularity.
For both men's and women's skiing, there are four principal types of race/discipline: Downhill, Super-G, Giant Slalom, and Slalom. There are also a couple of 'Parallel' and 'Combined' competitions which consist of a short run of Downhill or Super-G and a run of Slalom with the aggregate time deciding the finishing order.
At the season's conclusion, there are winners in all four main categories plus the coveted 'Overall' award, 'The World Cup' title.
Alpine Skiing World Cup and Other Major Championships
The world's best skiers stay much busier than you'd think based on a typical year's worth of news coverage. Whenever (and wherever) it is cold enough to snow, a new skiing competition is never more than a week or two away. The skiing calendar covers a wide range of events, but these are some of the most noteworthy skiing betting events.
Alpine Skiing World Cup Betting
The FIS Alpine Ski World Cup is the most prestigious and grueling annual event in competitive skiing. The World Cup consists of races in slalom, giant slalom, Super G and downhill. Skiers compete to win titles in each discipline as well as the overall title for the best all-around skier.
The International Ski Federation is by far the most prestigious sanctioning body for competition. Competitors can earn a title for each of the four major disciplines as well as an overall World Cup title for the best all-around skier that year.
Winter Olympics Ski Racing Betting
The Winter Olympics get the most media attention by a long shot as they pit skier against skier and nation against nation in combined, downhill, slalom, giant slalom and Super G.
Winter X Games Skiing Betting
The X Games are the odd one out on this page with a focus on a completely different set of events. Even so, every decent skiing betting site is sure to add the Winter X Games to its lineup every year. Skiing disciplines in today's incarnation of the X Games consist of big air, mono skier X, skier X, SuperPipe and Slopestyle.
FIS Nordic Combined World Cup Betting
As the name suggests, this is the most prestigious annual event in the Nordic combined discipline, which itself consists of cross-country skiing and ski jumping. The FIS organizes this event such that it begins with a jump competition followed by a 10K cross-country race. The winner of the jump competition begins the race at 0:00 while the others start with penalties based on their jump scores.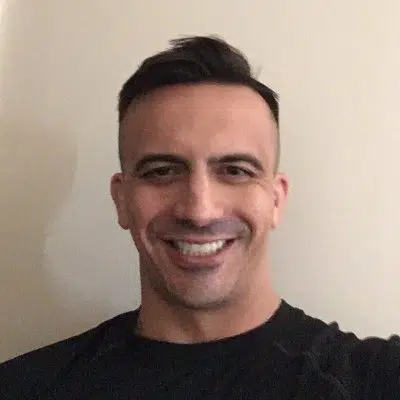 Wes Burns has more than a decade's worth of experience as a writer, researcher, and analyst in the legal online betting industry and is co-founder of OnlineBettingSites.com. Wes approaches his work from the viewpoint of players.