Whether you're here for water polo betting tips and advice, bookmaker recommendations or general commentary, you have come to the right place.
I know very well how disjointed and unorganized quality water polo betting information is on the internet and how frustrating it is to find reliable, up-to-date info. I'm pretty sure all my fellow water polo fans who are reading this right now know what I mean. It's a mess out there.
So, my goal is to make this your one-stop site for all things related to betting on water polo online.
Best Water Polo Betting Sites
Where to Bet on Water Polo Online
Water polo may not have the biggest international audience, but the sport does command enough viewership that you'll find it on offer at most major betting sites. This is especially the case every four years as the Olympics roll around and the sport is once again introduced to a worldwide audience.
In between Olympic games, water polo bookmakers cover other major events such as important NCAA matchups, major European leagues and the FINA Water Polo World League. That being said, we should always keep in mind that water polo betting does not have nearly the online presence of other major sports. It takes a little work to find a quality place to bet on water polo online.
You'll have little trouble finding places to bet on water polo during the Olympics, but it becomes a real hunt in off years. In my experience, certain betting sites tend to be more reliable than all the rest when it comes to finding consistent water polo action. You can see those recommendations at the top of this page.
Maintain More Than One Betting Account for Best Results
It is best to keep your options open and maintain accounts with at least two different water polo bookmakers. Doing so will make it easier to find Water polo betting odds on any specific match you may have in mind. Water polo is pretty hit-or-miss even at the best betting sites, so it helps to have a few sites that you can check and bet with easily.
The logic behind this advice is that there is no single bookmaker with complete, comprehensive water polo betting all the time. You'll find that you have to bounce around a couple of different betting sites in order to find active betting markets.
I used to advise people to keep a funded account at a couple of bookmakers, but I've changed my thinking on that a bit in recent years. I believe the best way to manage multiple betting accounts is to begin by choosing 2 or 3 bookmakers at first and then go through one bookmaker at a time in signing up, making a deposit, claiming the welcome bonus, betting there for a while and then processing one successful withdrawal.
Once you have done that, you'll have a couple of verified accounts that have already processed at least one deposit and one withdrawal. This will make things faster for you in the future because you won't get stuck verifying your identity down the road when you need to move from one bookmaker to the next as you chase betting opportunities.
Additionally, you won't need to keep your funds spread across multiple bookmakers. You can instead keep your money offline and only deposit when you actually find a match you want to bet on. This makes it easier to keep track of your money and to monitor the growth (or lack thereof) of your bankroll.
I no longer believe it is necessary to keep money spread across different betting sites because most sites have at least one or two instant deposit options. The only time I would recommend breaking up your bankroll is if you live somewhere that does not have access to instant deposits.
The goal is to be nimble and able to pounce on betting opportunities as they arise. If you have a couple of accounts that you can fund instantly, you can keep your money safe in the bank year-round except for when you need to make a bet. When you do find a match that looks like a good bet, you can make a quick deposit and jump on the opportunity.
Safety of Funds is Critical
Whether you end up at one bookmaker or several, safety of your funds is of utmost importance. I often run across highly questionable websites when searching for water polo (probably because there just aren't a ton of search results and Google ends up scraping the bottom of the barrel), so I recommend a conservative approach to finding a bookmaker.
Stick with the big names in the industry, the names you've heard of before. The biggest betting sites are more likely to have active water polo betting markets anyways. Being such a niche sport causes water polo to rest lower on the list of priorities for oddsmakers. In my experience, only the biggest betting sites have the time and resources to dedicate to water polo.
Big name bookmakers are more likely to offer Water polo betting promotions that are worth your while as well. Promotions are not a priority for me because they aren't as important as safety and just being a smart punter, but they do add some cushion to the bottom line. If you ever go through a stretch of breakeven betting, a promotion can be the difference between booking a small gain or loss for the month.
In-Play Water Polo Betting
In-play water polo betting allows you bet on matches as they occur in real time. Whereas traditional sports betting markets close when the event kicks off, in-play markets go live after the event has begun and remain open until the match comes to a conclusion. While you watch the match live, you can bet on short-term events such as who will score next and have your bets resolved almost instantly all throughout the match.
In-play betting is typically reserved for the bigger, more mainstream sports of the world, but some sites do offer in-play betting for water polo. I've had the best experience at Bet365 overall when it comes to actually finding in-play betting for water polo.
If you live somewhere where water polo matches receive live television coverage, you're in prime position to bet on the sport in real time. Many of us, however, are not fortunate enough to live in places where water polo receives a great deal of media coverage. In that case, the internet will serve as your best gateway for information.
Your betting site should also provide you with a limited variety of live statistics so you can keep track of who is scoring, who's ahead and so on. This isn't as convenient as watching the match live on TV, but it does at least give you a sense of momentum.
How to Bet on Water Polo Online
Water polo betting markets tend to focus on basic types of bets such as who will win the match, what the total score will be and the margin of victory for the winning team. Bookmakers keep it pretty simple when it comes to water polo because, again, this just isn't the biggest sport in terms of total betting handle.
Major Water Polo Betting Events
One of the challenges you'll face betting on water polo online is finding events worth betting on. Certain European leagues run throughout the year and there is a competitive NCAA (college) scene in the United States, but there aren't too many bookmakers that offer consistent coverage beyond the major events.
Two useful resources for keeping up to date on college water polo include:
The most important thing you can do to find events worth betting on is to first find a reliable water polo bookmaker. My recommendations near the top of this page are all pretty good about offering frequent water polo markets, both at the international level and for European leagues.
Second, it helps to keep track of what's happening in international water polo. There are two major international organizations that you can keep an eye on for potential betting opportunities. These are the Olympics and FINA events.
Olympic Games
The Olympic Games spur betting sites to offer water polo markets more than any other league or competition. If you happen to be reading these words during an Olympic year, you will suffer no lack of water polo betting options. The downside, of course, is that the Olympics only take place every four years.
FINA Water Polo World League
Your best bet in between Olympic years is to see what the Fédération Internationale de Natation (FINA) is up to. International competitions organized by FINA create many matchups that catch the attention of bookmakers.
Every year, FINA hosts the Water Polo World League contested between the best national teams in the world. This tournament begins with two early competitions, a European tournament consisting of European teams and an intercontinental tournament consisting of teams from the Americas, Africa, Asia and Oceania. The best teams then meet for the Super Final to crown the world champion.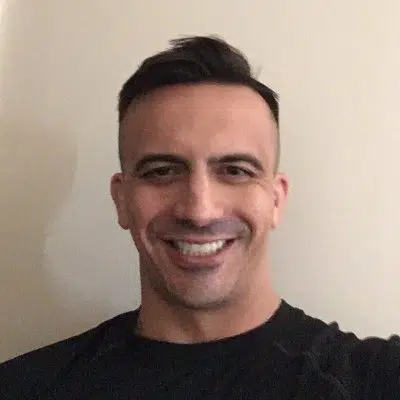 Wes Burns has more than a decade's worth of experience as a writer, researcher, and analyst in the legal online betting industry and is co-founder of OnlineBettingSites.com. Wes approaches his work from the viewpoint of players.