UFC 190 Betting in Brazil: Rousey vs. Correia
The Ultimate Fighting Championship will be making a pilgrimage to the ancestral birthplace of vale tudo this weekend to host UFC 190 in Rio de Janeiro. Highlighting the event will be a grudge match between American judo extraordinaire Ronda Rousey and hometown fighter Bethe Correia. Also on the card is a lineup of old time legends consisting of Big Nog, Little Nog and Mauricio "Shogun" Rua.
Even though we have some big names to look forward to, this is not what I would call a stacked card. We do have some cool matchups for name recognition alone, but few of the fights hold any real significance. Even so, it's always fun to take it back to the old school days and watch some of Brazil's legends battle it out in their home country.
Today we'll be taking a look at the three big fights and comparing the UFC 190 betting odds across all the main reputable MMA betting sites. If you have never bet on UFC fights before, I cannot recommend it enough. A fight is already exciting on its own, but it takes on a whole new level of meaning when you have real money on the line. Just make sure you keep it reasonable and pick a safe bookmaker for your action. Do that and you'll have a great weekend with the UFC.
Best Betting Sites for UFC 190
Ronda Rousey vs Bethe Correia Preview
Ronda Rousey and Bethe Correia are headlining UFC 190, but sadly, it is not expected to be a competitive fight. Rousey is the dominant favorite with betting odds way in her favor. Betting on Ronda could be as expensive as outlaying $100 for a shot at profiting $6 and some change. On the other hand, wagers on Correia are paying as much as 10-1 depending on where you look.
These are the most lopsided odds I've ever seen in a UFC title fight. Every indication says Ronda should dominate this fight from beginning to end, but I can't talk myself into betting two grand just to break the $100 winnings figure. I know we're supposed to analyze the odds free of emotion and take the wager if the expected value is positive, but these odds are to heavy on the bankroll.
Anyways, the matchup is bad on all counts for poor Correia. Rousey has advantages in height, reach, striking accuracy, takedown defense, takedown accuracy and submissions landed. She has fought more opponents, better opponents and dominated them all. In 11 professional fights, she has 11 finishes and has only been taken past the first round once. Her last fight lasted 14 seconds. The one before that lasted 16 seconds.
Correia does have some stopping power in her strikes if she lands them clean. She has a couple of TKO finishes in her 9-0 record. However, seven of her nine victories have come by way of decision. A flawless record is nothing to sneeze at, but the comparison is worth noting for this particular matchup. Rousey has been much, much more dominant in her UFC run to date.
If you really want to talk yourself into a bet on Rousey vs Correia, the best you can do is toss a couple bucks on the underdog and hope for an injury or fluke knockout. After all, we cannot completely discount the ever present puncher's chance.
Actually, a smarter bet would be to take the under on this thing lasting less than 1.5 rounds. This is one of those rare fights where the under requires a significant outlay – but I think it's a solid bet. Correia says she has a surprise in store for Rousey, but that's what they all say. I haven't seen anything from her to suggest she'll be any different. Rousey should end this fight in the first.
BetVictor and William Hill both have a few options for round betting. Only BetVictor has a +/- 1.5 round totals bet with the under listed at 4/11. Alternatively, you can head to William Hill to bet on a round 1 Rousey victory at 4/9. UFC betting sites are not yet offering round totals, but it's possible that option emerges over there later this week.
Mauricio Rua vs. Antonio Rogerio Nogueira
Mauricio "Shogun" Rua and Antonio "Minotouro" Rogerio Nogueira (a.k.a. Little Nog) are two legendary veterans who last met in a PRIDE match 10 years ago. Their last fight was an epic battle that fans still reminisce over today. It ended with a decision in Shogun's favor, but both men earned tremendous respect for putting on one of the best matches in MMA history.
Father Time has been kind enough to keep both of these grizzled warriors healthy enough to fight, but both men have seen better days.
Rua is coming off a stretch of eight fights that yielded just 3 victories. His last two fights include a KO delivered by Ovince St. Preux and a TKO delivered by Dan Henderson. Go back three fights and you'll find a KO victory over James Te Huna.
Little Nog's recent record looks a bit better. He last fought Anthony Johnson and lost by KO, but his two previous wins include a TKO over Tito Ortiz in 2011 and a decision over Rashad Evans 2013. Even so, the bookmakers have Shogun coming in as the favorite to win.
If you want to back Shogun, you'll get the best odds at William HIll where he's getting odds of 8/15. You may want to check in with UFC betting sites closer to fight night and see if they end up taking odds on the fight.
As William Hill is the only bookmaker currently booking bets on this fight, that is also where you'll want to go to back Little Nog. He's paying 11/8 over there.
Stefan Struve vs. Antonio Rodrigo Nogueira
The Stefan "Skyscraper" Struve vs. Antonio "Minotauro" Rodrigo Nogueira (a.k.a. Big Nog) fight is another matchup between struggling greats. Struve is coming in with a 25-7 record, a massive reach advantage at 7 feet tall and an age advantage at just 27 years old. Going against him are back-to-back losses and a fight that will be on his opponent's home field.
Big Nog will enter the Octagon on Saturday with a 34-9 record and a major experience advantage. He won his first championship 14 years ago in PRIDE and has an incredible grappling acumen. Working against him is his "advanced" age of 39 years, 3 losses in his last 4 fights and more than a year off since his last fight.
Between William Hill and BetVictor, only William Hill has yet posted odds on this fight. There, you can bet on Stefan Struve with odds of 1/2 or Big Nog with odds of 6/4.
Other UFC Events: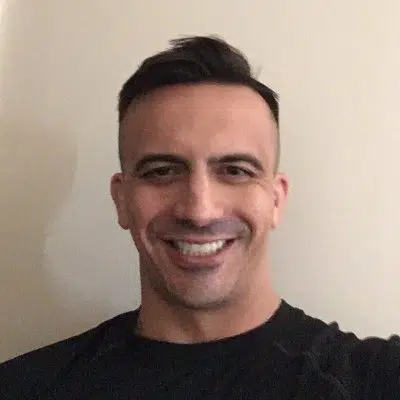 Wes Burns has more than a decade's worth of experience as a writer, researcher, and analyst in the legal online betting industry and is co-founder of OnlineBettingSites.com. Wes approaches his work from the viewpoint of players.