UFC 193 Betting: Rousey vs. Holm

The Ultimate Fighting Championship will be making its way to Australia for a 14 November (15 November in Australia) card headlined by Ronda "Rowdy" Rousey vs. Holly "the Preacher's Daughter" Holm. Also on the card will be another women's co-main event between Joanna J?drzejczyk and Valérie Létourneau.
Update: The odds for Rousey and Holm changed dramatically last night and this morning. I'm not sure when it happened exactly, but it was at some point after that wild weigh-in. When I first wrote this last week, the best odds on Rousey were 1/16 while the best odds on Holm were 10/1. That has now changed to 1/10 on Rousey and 6/1 on Holm.
The most likely explanation for the sudden line change is an influx of last minute wagers on the underdog. Casual punters may have seen the weigh-in or just came in late looking for a longshot payout on the underdog and thus pushed the payouts down for Holm. This makes the most sense since there's little to be gained by risking $1600 just to win $100 (on Rousey). Anyways, it's worth noting if you still haven't bet on UFC 193.
It's beginning to look like UFC 193 could set a new attendance record thanks to a combination of Ronda's draw power, it being the first UFC event in Melbourne and the 60,000+ seating capacity of Etihad Stadium. I've seen some rumors that upwards of 45,000 tickets have already been sold, but cannot verify those with 100% certainty. If all tickets sell, UFC 193 could very well break its own current record of 55,724 set by UFC 129 headlined by GSP vs. Jake Shields in Toronto.
---
Bonus Alert: Get Free Entries to Bet on UFC 193
---
Ready to Bet Now? These are the Best Odds At International Bookmakers:

Best Price for Ronda Rousey: 1/10
Best Price for Holly Holm: 6/1 at BetVictor
---
Anyways, let's get back on track. Here's the fight card in its final form barring any last-minute injuries or other issues:
Main Card
Ronda Rousey vs. Holly Holm
Joanna Jedrzejczyk vs. Valérie Létourneau
Mark Hunt vs. Antonio Silva
Uriah Hall vs. Robert Whittaker
Stefan Struve vs. Jared Rosholt
FS1 Prelims
Jake Matthews vs. Akbarh Arreola
Kyle Noke vs. Peter Sobotta
Anthony Perosh vs. Gian Villante
Richie Vaculik vs. Danny Martinez
UFC Fight Pass Early Prelims
Brendan O'Reilly vs. James Moontasri
Daniel Kelly vs. Steve Montgomery
Richard Walsh vs. Steven Kennedy
Ben Nguyen vs. Ryan Benoit
This is not the most beautiful card outside of the main event, but we do have some interesting matchups for betting on UFC 193 online. The best MMA bookmakers have already published the odds and are accepting bets right now.
Best UFC 193 Fantasy Site: DraftKings
We don't have any legitimate or legal sports betting sites here in the United States, but we have something even better: fantasy MMA. DraftKings entered the MMA game a while back and now you can draft a team of fighters from UFC 193 and win cash based on your fighters' performances.
The way it works is you enter a contest and then get a virtual salary of $50,000 to build your stable of fighters for UFC 193. The most dominant fighters cost the most (upwards of $11,000) while prices dip down to the $8,000ish range for the underdogs. Your job is to build the best possible team of fighters given the salary constraints.
For example, let's say you enter the $90K Guaranteed Haymaker contest at DraftKings this weekend for $3. You pay the entry fee and then get 50 grand in virtual money to spend on your fighters. Next, you spend that money to pick five fighters for your "team." You then submit the lineup and go watch some good MMA on TV.
During the actual event, you'll see your fighters do their thing in the real world. Every time one of your fighters lands a significant strike, takedown, knockdown and so on, you rack up points in your fantasy contest. If you picked a well-rounded team, you earn more points than anyone else and take first place for a $5,000 real money payout.
The lion's share of points is earned when your fighters finish fights early. A first-round finish will get you 100 points while a second-round finish will get you 70 points. The earlier your fighter wins the match, the more points you earn.
Naturally, you're going to gravitate towards fighters known for ending fights quickly. The obvious choice, in this case, would be Ronda Rousey. The only problem is that she's going to suck up a lot of your salary and leave you struggling to pick a well-rounded team with your remaining salary.
I won't blame you if your base your lineup around Ronda Rousey considering she rarely even sees the second round. However, everyone else is going to be thinking the same thing. If half the lineups in your contest include Rousey, everyone is going to earn the same number of fantasy points and cancel each other out.
With that in mind, you may opt to instead focus your sights on other fights so your lineup stands out from the pack. Doing so gives you a chance to have a huge night on the off chance that the fight doesn't go as well for Ronda. If that happens, you'll be one of the few people not banking on her and have a chance to shoot up through the rankings with your unique lineup.
That's just one of the many decisions you'll have to make as your draft your UFC 193 fantasy team. That's also what makes online fantasy sports so much fun. The decisions you make during the drafting process ultimately determine whether you win a bunch of cash or go home empty-handed.
One of the best things you can do is check the latest betting odds as published by online bookmakers. The oddsmakers generally do a pretty good job at setting lines that accurately reflect each fighter's chances. If you compare the odds at some sportsbook to the prices for each fighter at DraftKings, you can use that information in deciding who to draft.
Coincidentally, I'll be writing the rest of this post from a traditional sports betting point of view for all our non-US visitors who do have access to legal online sportsbooks. You won't be able to sign up or bet at the sports betting sites that I talk about below, but you can still use that information for your fantasy picks.
You can visit DraftKings.com for a full list of all open contests and even practice drafting your own teams without making a deposit.
Click here to visit DraftKings now.
Betting on Ronda Rousey vs. Holly Holm
The betting odds on the Rousey-Holm matchup are as lopsided as they always are in any fight that involves Ronda Rousey. Her performances to date have been absolutely dominant with a perfect 15-0 record dating back to her amateur days. Only one fight in her entire career has even gone past the first round. She has ended every other fight in the first round (usually by armbar).
To put it in perspective, she spent a grand total of 64 seconds in the ring over her last three fights. She has never even seen a decision in her career. Twelve of her fights fifteen fights lasted less than a minute. You would think that level of dominance would make her an easy pick, but the odds are so lopsided that it's not even worth it.
The best price you'll find anywhere on Rousey is 1/16 at BetVictor. Other bookmakers have her priced at 1/20 or worse. Even at 1/16, you would have to risk £1600 for a shot at netting £100. That's a whole lot of risk for not a lot of upside. So even though Rousey will probably win this one in dominant fashion, it's not a bet I'd like to take on the off chance she slips on a banana peel and loses the fight.
Meanwhile, Holly Holm is priced at a much more attractive 10/1. Those are some tempting odds but we have to remember just how utterly dominant Rousey has been so far in her career. An upset by Holly Holm would be huge and is probably worth quite a bit more than even 10/1.
What Holly Holm has in her favor is a serious boxing and kickboxing pedigree. As a professional boxer, she won multiple world titles from the likes of the IBA, WBC, WBF, WBAN, IFBA, WIBA, and NABF in multiple weight classes. She ended her professional boxing career with a 33-2-3 record.
Now before we get too excited over Holly Holm's boxing credentials, we should note that she only fought outside of her home state (New Mexico) a few times. She is certainly a legitimate striker, but we have to take her "17 world titles" claim with a grain of salt… Chael Sonnen caused a stir when he raised the issue a few weeks back with this rant:
"Holly is gaining some fan support, and as far as the locker room goes, we can't get behind her 'cause she's not telling the truth, that there is no validity that I'm willing to sign off on — and I'm happy for someone to come in and disagree with me, tell me where I'm wrong. But there is no validity to any of her world championships, let alone some ridiculous claim of being a seventeen-time world champion.

I mean guys, I can go open the door to my garage right now, invite all comers, and then put a belt around whoever wins and call it the 'world championship'. And I mean that kind of stuff happens all the time. You see it in arm wrestling. There's a world championship for some game called 'cornholing', which is like some Midwest version of horseshoes.

There's world championships for thumb wrestling, and there's no validity to this stuff. There's no validity to her being a seventeen-time world champion, and I don't believe as an analyst that there's any validity to any, zero of her championships. I don't know any tournament she entered where the entire planet was welcome to enter.

I've been making this claim for a while wanting someone, wanting Holly to disagree with me. I want her coaches to come out and say, 'Chael, you don't know what you're talking about.' It's never happened. She's got the thumb-wrestling world championship from some dude's garage. That's just the reality.

I do think she's a skilled fighter, I think she's a good boxer. I don't know if that matters. I'm 38 years old, I've never met a female boxer. Not one. I've traveled the world, I've seen damn near every continent in every country, I've been in every state in America, I've never reached across a table and shaken hands with a woman that turned out she was a boxer. So are you the best boxer in the world for females? Maybe? Does that mean you beat about three people? Yeah, it does."
I'm not going to dig too deep into that rabbit hole here because I'm not anywhere near qualified to comment on the state of women's boxing. All I know is the question was asked and the answers have ranged from "Chael's just a professional troll" to "yep, he's absolutely right."
Whatever the case may be, it's still safe to say Holly Holm holds the edge in the striking department. Even if we discount every single world title, the girl has fought in about 40 more professional boxing matches than her opponent.
In her switch to MMA, Holly Holm has shown some serious success in mixing kicks into her striking game. She has at least two head kick KOs to her name, one TKO caused by leg kicks and another by a kick to the body. In her last head kick KO victory, Holly Holm suffered a broken arm in the first round but continued on and won the fight with a fifth-round head kick KO.
Holly Holm Highlights:
The Pick
The outlandish odds always make it tough to come up with a sensible pick. I'd rather go with a bet on the round total with this one either ending in the first or going all the way to a decision. It depends on how well Holly Holm can manage the distance, stay away from the clinch and keep this fight standing.
The crazy thing is that the odds on the "will this match go the distance" are almost as lopsided as the odds on the winner. Over at BetVictor, they're paying 1/20 for this one to end in the first (no thanks) and 8/1 for the fight to go the distance. I'd much rather take the 8/1 shot knowing that it's an unlikely outcome but still pays as much as some bookmakers are offering on Holly Holm winning this thing outright.
With that said, I think people are underestimating Holly Holm just a bit. I'm not saying she'll win, but I do think her striking is better than people are giving her credit for. A look at her past fights shows extremely crisp, technical striking. She mixes up her attacks and can throw seamless combos that include punches, head kicks, body kicks, and leg kicks. Rousey's striking has never looked that polished.
The other plus I see to Holly Holm is better psychological preparation. Her previous fighting experience shines in her interviews when she talks about preparing for the step up in competition. Holly Holm has so far failed to fall for any of Ronda's pre-fight mind games.
"I don't want to go into the fight thinking, 'She's going to come out with this, so I'm going to throw this. A fight is unpredictable. That's why people love to watch fights. You don't know what's going to happen. So, I want to go in with kind of an open-ended plan and be able to adjust along the way."
Given this quote and others, I don't think Holly Holm is going to make the same mistake that other opponents have made and just rush in with some sort of Hail Mary flying knee fueled by anger. Holly has been fighting for a long time and understands the mental game as well as anyone.
The problem, as it always is, is Holly's ability to keep the fight standing. I'm sure her training schedule is currently loaded with takedown defense, but it's hard to recreate what Ronda actually does in the ring. If Ronda gets her hands on Holly, it won't last longer than a few seconds beyond that point.
That said, I don't see any convincing reason to bet the house on the underdog. Rousey has proven time and again that she gets the job done – and quickly at that. If Holly Holm can squeeze out a decision loss, it will be quite an accomplishment. I'm going to bet on this one going the distance and hope (and I stress hope) Holly gets me an 8/1 payout.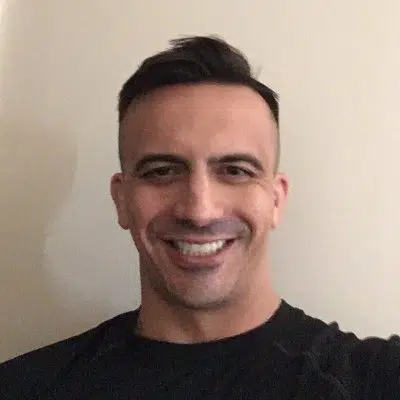 Wes Burns has more than a decade's worth of experience as a writer, researcher, and analyst in the legal online betting industry and is co-founder of OnlineBettingSites.com. Wes approaches his work from the viewpoint of players.