UFC 196 Betting: Conor McGregor vs. Nate Diaz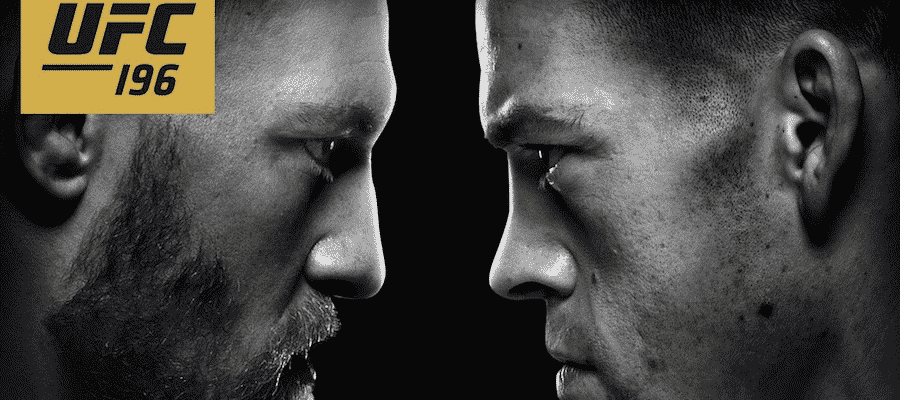 Conor McGregor and Rafael dos Anjos were originally scheduled to fight for the 155-pound belt at UFC 196, but a broken foot prompted the defending champion to withdraw just two weeks out from the fight. This was a legitimate super fight and the news was disappointing, to say the least.
Well, the good news is the UFC found someone to replace the broken Dos Anjos. Trash-talking Stockton native Nate Diaz will be stepping up to fill the void and get the fight he demanded back in December. What's crazy is this fight will now happen at 170 pounds – two full weight classes above the 145-pound class for which McGregor holds the championship belt.
It was just a week ago that Conor McGregor was training with every intention of fighting for the lightweight championship against the hard hitting Brazilian title holder. Within a day of Dos Anjos pulling out, McGregor had already agreed to a welterweight bout with Nick Diaz. Say what you want about McGregor's brash style leading up to fights, but he is one seriously game fighter. Major props for the guy.
To be fair, Nate Diaz is also normally a 155-pound fighter. But such short notice would've made it tough to cut weight and get any serious training done within that time. So, it's not like McGregor is going to be fighting someone who normally walks around at 190 and has to cut like crazy to hit 170. Diaz and McGregor will probably be within a few pounds of one another on fight night.
We also have to give Nate Diaz his props. A week ago, he was just doing whatever he does out in California and suddenly he's given the opportunity to fight an utterly dominant belt holder on short notice. Did Diaz suddenly back away from his previous comments about giving McGregor a "real" fight? Did he come up with excuses to avoid the fight? Nope. He stepped up to save the card like a boss.
As far as the actual fight goes, the odds heavily favour Conor McGregor. He has been on a tear of late. For all the smack talk he dishes out, he has so far delivered. Nate Diaz recently put on a great showing in a 155-pound match against Michael Johnson. Crisp boxing and movement had Johnson reeling. And in typical Diaz fashion, Nate taunted him the whole way through. But besides that, he's had trouble in high profile fights.
Even so, this is going to be a fun fight based on their attitudes. Someone over at Reddit made a great promo for the fight that I recommend if you're not familiar with Diaz and/or McGregor (language warning):
Can Nate Diaz Win this Fight?
Let's just say up front that beating Conor McGregor is a tall order for anyone. As I mentioned above, Diaz has struggled against elite competition. He does have great boxing though, and that always gives a fighter a puncher's chance. Diaz isn't the type to drop his guard and go swinging for the fences against someone of Conor's counterstriking ability. That alone gives him some hope.
Diaz also has a black belt level jiu jitsu game. He has finished 11 of his professional fights via submission. He's obviously comfortable everywhere and that is a good thing. The biggest issue is that he just hasn't managed to achieve victory at the highest level.
Conor McGregor is just the more proven commodity at this point. His near-perfect record is nothing short of phenomenal. His 13-second knockout victory over Jose Aldo at 155 capped off a quick title run that showed his hands can back up his mouth.
Nate Diaz does have a 2-inch reach advantage which will come in handy, but it's hard to imagine Diaz coming in off short notice and beating a dominant champion. I'm not saying it's impossible, but I do think the oddsmakers have the right outlook on this fight at UFC sportsbooks.
Nate Diaz Highlights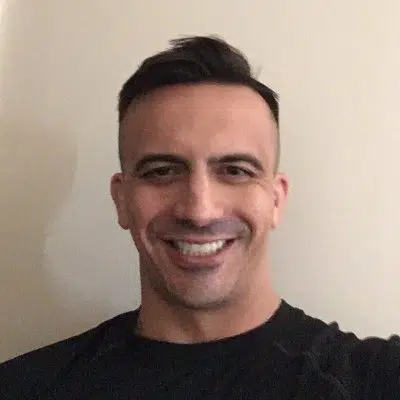 Wes Burns has more than a decade's worth of experience as a writer, researcher, and analyst in the legal online betting industry and is co-founder of OnlineBettingSites.com. Wes approaches his work from the viewpoint of players.