UFC 198 Betting: Werdum vs. Miocic Odds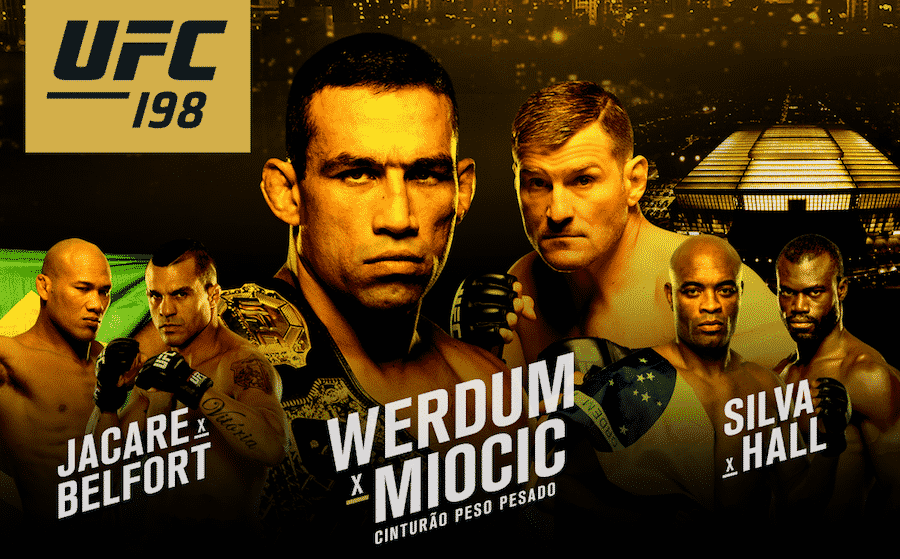 The Ultimate Fighting Championship will make its next stop in Brazil for UFC 198 on 14 May, 2016. This card is absolutely stacked with Brazilian legends and is headlined by a title fight between current heavyweight champion Fabricio Werdum and Stipe Miocic. Other big names on the main card include Ronaldo "Jacare" Souza, Vitor Belfort, Uriah Hall, Anderson Silva, Cris Cyborg, Mauricio Rua, Demian Maia, Nate Marquardt and Antonio Rogerio Nogueira.
Veteran MMA fans will find this one to be a treat with the likes of Rua, Nogueira, Silva and all the others stepping back into the Octagon for one last hurrah. Few of these legends are likely to be active much longer, so UFC 198 is your chance to watch them suit up and go to war once again. However, a couple of these fights will shape the future of multiple weight classes.
---
Bet on UFC 198 Online at:
---
First up is the heavyweight title fight between Fabricio Werdum and Stipe Miocic. This matchup will have Werdum defend his title for the first time since taking it from Cain Velasquez last year. The middleweight bout between #2 Jacare and #3 Vitor Belfort will also have title implications for the 185-pound division. A win for either one of these guys will put him right on track for a title fight against current middleweight champ Luke Rockhold.
Fabricio Werdum vs. Stipe Miocic
38-year old Fabricio Werdum (20-5-1) has been fighting professionally since 2005 and has a brief stint in the UFC from 2007 through 2008 where he went 2-2 and was subsequently let go. Werdum did not give up after losing that coveted UFC contract. He instead got back to work, reinvented himself and vastly improved his striking game.
Werdum put himself back on the map in a 2010 Strikeforce match against the one and only Fedor Emelianenko. After a brief standup exchange that resulted in Werdum falling on his back, Werdum was able to slap on a triangle that he then transitioned into an armbar to hand Fedor his first loss in 28 fights.
Werdum then dropped his next Strikeforce fight to Alistair Overeem but then landed a second UFC contract in 2012. There, he went on a six-fight win streak that culminated in his victory over Cain Velasquez in June of 2015. Over that stretch, Werdum notched victories over Roy Nelson, Antonio Rodrigo Nogueira, Travis Browne and Mark Hunt.
Werdum 2.0 is a much improved fighter who can now stand and bang with the best of them. His world champion grappling background has served him well, but now that he has a sound striking game, Werdum is dangerous everywhere. If you can't hang with the lanky 6'4" Brazilian on the feet, you have nowhere to go because his grappling is world class.
Stipe Miocic (14-2) has worked his way up to the title shot as a consistent finisher backed by his background as an NCAA Division I wrestler and Golden Gloves boxing champion. Like Werdum, Miocic is good everywhere. His standing and wrestling game complement one another beautifully and also make him a threat wherever the fight goes.
Miocic is currently on a two-fight win streak with a TKO victory over Mark Hunt last year followed by a 54-second TKO over Andrei Arlovski this past January. The only losses on his record came at the hands of Junior Dos Santos (who also has a win over Werdum) and Stefan Struve. Apart from those two fights, Miocic's record is flawless.
Heavyweight contender Junior Dos Santos recently weighed in on the upcoming title fight and gave the advantage to Stipe Miocic. He basis this on his personal experience in the cage with both fighters.
"I see a little advantage for Miocic" dos Santos said. "Werdum doesn't take anybody down. He just submits people and people take him down. And talking about their standup skills, Miocic is better. So I see a little advantage for Miocic."
Werdum Highlights
Miocic Highlights
Jacare Souza vs. Vitor Belfort
The second-biggest fight on the UFC 198 card features two middleweight contenders battling for a shot at current champion Luke Rockhold. Rockhold is scheduled to rematch Chris Weidman later this year, but after that fight, whoever wins will likely face the winner of ths Souza-Belfort fight.
Ronaldo "Jacare" Souza (22-4) is a decorated grappler with wins at the highest levels of submission grappling to include multiple ADCC titles and numerous Brazilian jiu jitsu world championships. He had his first MMA fight in 2003 but really became active in mixed martial arts from 2008 onwards.
At first, Jacare relied heavily on his grappling credentials to carry him to victory. But his striking has improved significantly in recent years and has now won 8 of his last 9 fights. Jacare was on an eight-fight win streak until his last outing against Yoel Romero that ended in a decision loss. However, that last fight was controversial and Romero was later popped by the USADA in an out of competition test. So, Jacare's only recently loss could very well be overturned soon.
Vitor Belfort (25-11) has been fighting for over 20 years now and somehow still manages to work his way back to title contention from time to time. He may be past his prime these days, but Belfort remains dangerous – especially in the early rounds. Belfort has a killer instinct and a vicious striking game backed up by a black belt in Brazilian jiu jitsu.
These days, Belfort is often the underdog in upcoming fights, but his explosive power has felled many a favourite in the past. Vitor's past few fights saw him beat Dan Henderson twice, Luke Rockhold and Michael Bisping. His last loss came at the hands of Chris Weidman in May of 2015.
Jacare Highlights
UFC 198 Betting Odds and Full Card
The following odds are presented courtesy of the best UFC bookmakers. Just search for your fighter(s) below and you'll see where you can get the best betting odds on UFC 198.
And here is the full schedule of events:
Main Card
Fabricio Werdum vs. Stipe Miocic
Ronaldo Souza vs. Vitor Belfort
Anderson Silva vs. Uriah Hall
Cris Cyborg vs. Leslie Smith
Mauricio Rua vs. Corey Anderson
FS1 Prelims
Demian Maia vs. Matt Brown
Warlley Alves vs. Bryan Barberena
Thiago Santos vs. Nate Marquardt
John Lineker vs. Rob Font
Fight Pass Early Prelims
Patrick Cummins vs. Antonio Rogerio Nogueira
Francisco Trinaldo vs. Yancy Medeiros
Sergio Moraes vs. Kamaru Usman
Renato Moicano vs. Zubaira Tukhugov
Other UFC Events: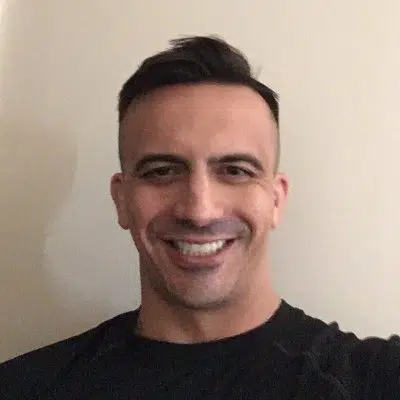 Wes Burns has more than a decade's worth of experience as a writer, researcher, and analyst in the legal online betting industry and is co-founder of OnlineBettingSites.com. Wes approaches his work from the viewpoint of players.