UFC 201 Betting: Lawler Vs. Woodley Odds

The Ultimate Fighting Championship continues to deliver Christmas in July with one more big fight card to close off a historic month for fight fans. It all goes down on Saturday, 30 July with UFC 201: Lawler vs. Woodley at the Philips Arena in Atlanta, Georgia.
This weekend, the welterweight matchup between current champion Robbie Lawler (27-10) and Tyron Woodley (15-3) will headline the card. Robbie Lawler will attempt his third defense of the title he won off Johny Hendricks in December of 2014. Tyron Woodley has worked his way up the rankings with after going 4-1 in his last five and now stands as the number one challenger.
The co-main event will have current women's strawweight #3 Rose Namajunas (5-2) face #5 Karolina Kowalkiewicz (9-0) that could give us a look at the next fighter to face Joanna Jedrzejczyk for the strawweight title. Namajunas is riding a three-fight win streak and looks to be very close to challenging for the title. Meanwhile, Kowalkiewicz holds a perfect 9-0 record that includes two wins so far in the UFC.
---
Bet on UFC 201 Today at:
---
Full UFC 201 Fight Card
Main Card:
Robbie Lawler vs. Tyron Woodley
Rose Namajunas vs. Karolina Kowalkiewicz
Matt Brown vs. Jake Ellenberger
Francisco Rivera vs. Erik Perez
Ian McCall vs. Justin Scoggins
Prelims
Nikita Krylov vs Ed Herman
Ross Pearson vs. Jorge Masvidal
Anthony Hamilton vs. Damian Grabowski
Wilson Reis vs. Hector Sandoval
Early Prelims
Michael Graves vs. Bojan Velickovic
Ryan Benoit vs. Fredy Serrano
Cesar Arzamendia vs. Damien Brown
Betting on Robbie Lawler vs. Tyron Woodley
First of all, this fight is worth a watch even if you have no intention to bet on UFC 201 online. Both of these guys are exciting, hard-hitting strikers with a whole lot of heart.
Robbie Lawler has been involved in some of the best fights of all time, including his 5-round thriller against Rory MacDonald that earned Sherdog's Fight of the Year award in 2015. Tyron Woodley is also a big draw with his devastating KO power, speed and overall athleticism. This has all the strappings of a great fight.
Robbie Lawler took over as head of the welterweight division after defeating Johny Hendricks for the title at UFC 181 back at the end of 2014. He defended the title for the first time against Rory MacDonald in an insane back-and-forth fight that showcased both fighters' extreme grit and determination. Lawler finally got past MacDonald with a fifth round TKO in that one at the beginning of 2015.
Most recently, Lawler faced Carlos Condit in a January 2016 matchup and took the victory once again with a split decision.
Tyron Woodley has been waiting for this title shot for a long time. His last fight came in January of 2015 where he faced Kelvin Gastelum and handed Gastelum his first defeat. Tyron broke his foot following that fight and spent some time out.
Next, Woodley was scheduled to fight Johny Hendricks, but that fight was scrapped after Hendricks had to withdraw due to medical issues after a botched weight cut. It has now been a year-and-a-half since Woodley last saw the inside of the Octagon.
Woodley remains confident despite his time away from the Octagon. In a recent interview with CBS Sports, he said that he feels awesome training-wise and considers ring rust to be nothing more than a mindset. He says he has been busy this whole time, working hard and developing new skills that the public hasn't yet seen.
In fact, Woodley feels that he holds the advantage having been working hard but not showing his skills via high profile fights. Meanwhile, Woodley's time commentating on Fox fights has given him an opportunity to break down fighters – including several Robbie Lawler fights.
Here's how he put it in his interview with CBS Sports:
"I just think if anyone's going to have an advantage it's me, just because his fight style has been very similar the last couple fights. So, even if I didn't see him at the gym it'd be pretty accurate to study some film on him. I haven't been down there [to American Top Team] for a full training camp in a very long time, so the idea of him being able to game plan off me, they haven't seen me in the gym in awhile and they haven't seen me fight in over a year so I've been working on a lot of different things so it's harder to game plan for me."
Why Robbie Lawler Will Win: Robbie Lawler has the edge in striking and backs that up with solid takedown defense to keep it standing. He has finished twenty of his fights by way of KO/TKO. And that leads to the next point: Lawler has a major experience advantage with a career that stretches across 15 years and 38 fights. He's been through wars, fought to decisions, knocked out opponents and even picked up a submission along the way.
The odds favour Robbie Lawler with MMA betting sites pricing him at 5/11 to win this fight. The safe bet would be to back Lawler on account of his experience advantage, active schedule and two successful defenses so far. Robbie has fought all types of fighters and seen it all. Most importantly, he has the heart of a champion. This guy does not quit.
Why Tyron Woodley Will Win: Woodley seems to be in a good place both mentally and physically. He may have spent a lot of time away from the ring, but he says he has been training hard, studying fighters and improving all aspects of his game – all without giving away anything to the public on account of his long absence. He has the disadvantage in standing, but has the advantage in wrestling and could use that as a constant threat to open up KO opportunities by keeping Lawler off-balance.
UFC bookmakers are giving Woodley underdog status with betting odds of 9/5 or almost 2-to-1. Backing him is definitely the riskier proposition with him having less experience, never having fought for the belt and coming off an 18-month layoff. He says he has been busy, but he will really have his hands full coming in after so long to a five round fight against an opponent who pushes the pace from bell to bell.
UFC 201 Betting Odds
One of the easiest ways to maximize your results in MMA betting is to always place your bets with whomever is willing to pay the most for your picks. To that end, we have the latest odds on every UFC 201 fight as offered by the top betting sites.
Related UFC Events: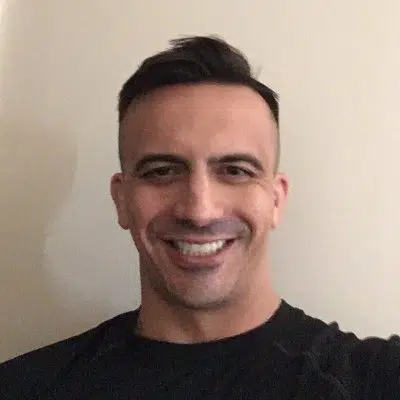 Wes Burns has more than a decade's worth of experience as a writer, researcher, and analyst in the legal online betting industry and is co-founder of OnlineBettingSites.com. Wes approaches his work from the viewpoint of players.