UFC 202 Betting: Diaz vs. McGregor

The much-anticipated rematch between Conor McGregor and Nate Diaz is coming up this weekend. UFC 202 takes place on Saturday, 20 August in Las Vegas and once again, these two colorful fighters will square up in 170-pound fight to settle the score once again.
---
Bet on UFC 202 Online:
---
It was under strange circumstance when we last saw these two men face one another in the Octagon. Back in March, UFC 196 was supposed to feature a 155-pound lightweight championship bout between Conor McGregor and Rafael Dos Anjos. Having previously attained the 145-pound title, McGregor wanted to move up to 155 to challenge Dos Anjos for the belt.
Dos Anjos had to pull out from that fight at the last minute due to a broken foot and put the card in dire straits. After scrambling to find a replacement fighter, the UFC called up Nate Diaz. This fight would have no real meaning for the division, but it at least created an interesting matchup between two big-name fan favourites.
The bout was moved up to 170 pounds in order to give Diaz a chance to make weight on 8-days' notice. This put McGregor, who had been preparing for a 155-pound bout at a weight disadvantage. However, Diaz eventually came in at 169 and McGregor at 168 to put them fairly even the day before the fight.
Realistically, neither fighter had optimal conditions ahead of this fight. Nate Diaz had just eight days to prepare for a fight on the big stage against the undefeated Irish sensation. Meanwhile, Conor McGregor had been preparing to make weight at 155 against a totally different opponent.
The Diaz vs. McGregor betting odds ahead of UFC 196 put McGregor as the clear betting favourite. His highlight reel was unworldly, he seemed to move like he was fighting in the Matrix and had just knocked out Jose Aldo cold in 13 seconds to take the featherweight title. Meanwhile, Diaz had gone just 2-3 in his last five and had little time to prepare for this huge fight.
Fast forward to fight night at UFC 196. Conor McGregor and Nate Diaz finally took to the ring after days of back-and-forth trash talking. The started about as expected with McGregor controlling the action and damaging Nate Diaz in standup exchanges.
Toward the end of round one, Nate Diaz started to find his rhythm and turn the tables. He put his boxing to great use and began controlling the exchanges. McGregor won round one, but Diaz had momentum in his favour going into the second round.
McGregor got off to a better start in round two, but Diaz remained composed and landed shots of his own. Diaz started to really put together as the round dragged on and landed shot after shot on McGregor. Diaz then landed multiple hard shots on McGregor and put the Irishman in serious trouble.
As Diaz poured on the damage, McGregor wilted, found himself in deep trouble and dove for a desperation takedown. Diaz easily reversed the takedown with a guillotine-slash-sweep and then took the top position on the ground. He softened up McGregor with a little ground-n-pound and then sunk in the rear naked choke for the win.
Previewing McGregor vs. Diaz 2
This time around, both fighters will have had ample time to prepare for their opponents and manage their weight. Their last fight was strange what with the last minute replacement and weight class change, but we did get to learn a little about how these two fighters fare in different aspects of the game.
Nate Diaz is clearly the better grappler. His ground game has been underrated for a long time, but their first match was a very visible display of Nate Diaz's abilities on the ground. He's not just a good black belt, he is a very good black belt with a good deal of competition experience.
Conor McGregor is also capable on the ground, but Diaz is simply on a whole different level. However, if McGregor can train specifically for Diaz (he is) and work on his defensive grappling, he can nullify some of that advantage. The element of striking in MMA makes it easier to bridge some of the gap between grapplers of different skill levels from a defensive perspective.
Things are not as clear-cut when we analyze the standup game. Many sources plainly state that Conor McGregor is the better striker based on his performance in the first part of round one. In the fight that I watched, Nate Diaz had the advantage in both the grappling and the stand-up.
It's true that McGregor performed better early in the fight, but ultimately Diaz closed the gap and began lighting up McGregor on the feet. It was Nate's striking that opened McGregor to the ground game. If Diaz hadn't been so successful with his boxing, McGregor would not have been forced to make that last ditch takedown attempt.
What looks better for McGregor this time around is that he can train just for Nate Diaz and manage his weight better. McGregor also has that X-factor in that he's just so adaptable and able to surprise anyone. He didn't go 7-0 in the UFC with six finishes by being merely decent. Conor McGregor is an incredible athlete who can make the changes he needs to come away victorious over anyone.
One other thing to keep in mind is it's entirely possible he got a little too cocky and didn't take Nate Diaz seriously. A humiliating submission loss to an 8-day-notice fighter could have been enough to bring Conor back down to earth and get him taking his opponents seriously once again. McGregor has surprised us before and he can certainly do it again.
That being said, the oddsmakers are still giving Conor McGregor a small advantage. UFC betting sites have priced him at 8/11 compared to 11/10 for Nate Diaz. I'm not too keen on backing McGregor as a favourite when he was clearly beaten by Nate Diaz not all that long ago. Nate Diaz – the guy who won their last fight via submission after winning in the standup game – is still being priced as the underdog.
Give me the underdog.
UFC 202 Betting Odds
All the best MMA betting sites are taking bets on UFC 202 right now. If you're having a hard time deciding who to back straight up, most bookmakers are also offering a variety of other markets to include over/under round totals and whether or not the fight will go the distance. For those of you feeling extra confident, you can also bet on either Diaz or McGregor winning the fight in a specific round.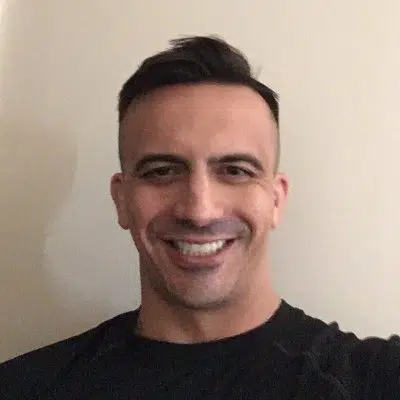 Wes Burns has more than a decade's worth of experience as a writer, researcher, and analyst in the legal online betting industry and is co-founder of OnlineBettingSites.com. Wes approaches his work from the viewpoint of players.