UFC 203 Betting: Miocic vs. Overeem Odds and Analysis

Cleveland, Ohio will host its first ever UFC event this weekend at the Quicken Loans Arena on 10 September, 2016. In the UFC 203 headline fight, Cleveland native Stipe Miocic will attempt to defend his newly acquired heavyweight title against longtime Dutch kickboxer Alistair Overeem.
Two other noteworthy fights of the night include former heavyweight champion Fabricio Werdum vs. Travis Browne and CM Punk vs. Mickey Gall. The winner of the Werdum/Browne fight will be very close to a heavyweight shot or possibly a title eliminator shot against Cain Velasquez. CM Punk vs. Mickey Gall is just pure entertainment as the WWE star makes his debut against a 2-0 professional fighter in Mickey Gall.
---
Best MMA Betting Sites for UFC 203
---
UFC 203 Betting Odds
MMA oddsmakers have priced Stipe Miocic, Fabricio Werdum and Mickey Gall as the favourites to different degrees. If you have any inclination to bet on UFC 203 online, you have come to the right place. We're here to preview all three of the main matchups and provide the latest odds on every bout.
The most lopsided price of the night will be Mickey Gall at 2/9 (-450) over CM Punk at 7/2 (+350). Miocic at 4/6 (-150) and Overeem at 5/4 (+125) is shaping up to be a much closer and more difficult fight to predict. Fabricio Werdum is currently priced at 10/21 (-210) over Travis Browne at 7/4 (+175).
Stipe Miocic vs. Alistair Overeem
The UFC 203 headliner features two well-rounded but different styles of fighters. In Stipe Miocic, you have a classic upright boxer with a Division 1 wrestling background. Stipe is very good with the feints, jabs and straight rights. He uses all three of these tools at an expert level to exploit his opponents' openings and land heavy hits to the head.
Miocic also has a strong wrestling base that he uses to alternatively keep the fight standing when he wants and to throw his opponents off balance with the very real threat of a takedown. If you get too comfortable standing with Stipe, he will drop a level and put you on the ground in an instant.
The constant takedown threat also serves to make it more difficult to deal with his standup game. Even if Stipe isn't coming in for a takedown, you have to keep it in mind and be ready to drop your hands and sprawl at any moment. That in turn makes it more difficult to focus on the threats that come from the hands. Stipe has used these tools to great effect as he has worked his way up the rankings to finally become the UFC heavyweight champion.
Alistair Overeem is also well-versed in the standup and ground games, but his style in each is different. Alistair comes from a kickboxing background and can mix it up very well between punches, kicks and knees. Where Stipe might get in close and play at the dirty boxing game, Overeem is more likely to establish a Thai clinch to throw devastating knees or trip the opponent.
On the ground, Overeem has an impressive submission game. He has an especially dangerous guillotine which Stipe needs to watch out for as a wrestler. This is going to be such an interesting fight between two guys who are both great in different aspects of the game, but with completely different styles.
Recent Stipe Miocic Results and Highlights
Stipe Miocic is on a three-fight win streak with victories over Mark Hunt, Andrei Arlovski and Fabricio Werdum (for the title). In all three of those fights, Stipe ended it early with either a KO or a TKO via punches. His last loss came by way of decision to Junior Dos Santos in December, 2014. If we got back a little way before that, he had another three-fight win streak over Roy Nelson, Gabriel Gonzaga and Fabio Maldonado.
Miocic is now 6-1 in his last 7.
14 May 2016: KO over Fabricio Werdum
2 January 2016: TKO over Andrei Arlovski
10 May 2015: TKO over Mark Hunt
13 December 2014: Decision loss to Junior Dos Santos
31 May 2014: TKO over Fabio Maldonado
25 January 2014: Decision over Gabriel Gonzaga
15 June 2013: Decision over Roy Nelson
Recent Alistair Overeem Results and Highlights
Alistair Overeem is on a four-fight win streak over some serious competition. In his most recent outings, he has came out on top over Stefan Struve, Roy Nelson, Junior Dos Santos and Andrei Arlovski. In that stretch, Overeem finished three of those fights by KO or TKO via punches and kicks. His last loss was a TKO loss to Ben Rothwell in September of 2014.
Alistair is now 5-1 in his last 6.
8 May 2016: TKO over Andrei Arlovski
19 December 2015: TKO over Junior Dos Santos
14 March 2015: Decision over Roy Nelson
13 December 2014: KO over Stefan Struve
5 September 2014: TKO loss to Ben Rothwell
1 February 2014: Decision over Frank Mir
Fabricio Werdum vs. Travis Browne
These two squared off at UFC on FOX 11 back in 2014 and Werdum put on a dominant performance to get the clear decision win. Both men have moved on and improved, won fights and lost fights since then, so I wouldn't come in and just assume Werdum has an easy victory on his hands. I hope Werdum doesn't do the same, either.
On the other hand, Werdum came in with so much confidence against Travis Browne in their first fight that I think it gave him a real advantage in the Octagon. If Werdum comes in too tentatively after his most recent KO loss to Stipe or after watching Browne drops the most vicious elbows of all time against Gonzaga and Barnett's takedown attempts, it will work against him.
Fabricio Werdum is a former UFC heavyweight champion and has one of the best submission games in the business, and definitely the best in the division. He comes from a Brazilian jiu jitsu background, but historically struggled on the bigger stage against more well-rounded fighters. Werdum put in serious work on his striking game and then began a six-fight win streak that stretched from 2012 until he won the belt in 2015.
Werdum's loss to Stipe Miocic in May exposed Werdum's tendency to rush forward swinging with his chin out. We can see evidence of this tendency in prior fights, but his opponents were unable to capitalize. Miocic was a different story – he showed excellent boxing and caught Werdum right on the chin for the KO as Werdum rushed in.
However, one loss does not define a fighter. If we look back at Fabricio Werdum's record, he has victories over some of the most dangerous fighters in the sport. Werdum was the first person to ever defeat Fedor (triangle armbar) and also has victories over Cain Velasquez, Mark hunt, Antonio Rodrigo Nogueira and Alistair Overeem (in 2006).
Dan Hardy has an excellent breakdown of the fight here. Go watch that video and you'll know everything you need to know to bet on UFC 2013 online.
Recent Fabricio Werdum Results and Highlights
Fabricio Werdum is coming off a tough loss to current champion Stipe Miocic, which resulted in Werdum losing the heavyweight belt. That was his first loss since 2011 after a six-fight win streak over a list of tough fighters.
14 May 2016: KO loss to Stipe Miocic
13 June 2015: Submission over Cain Velasquez
15 November 2014: TKO over Mark Hunt
19 April 2014: Decision over Travis Browne
8 June 2013: Submission over Antonio Rodrigo Nogueira
23 June 2012: TKO over Mike Russow
4 February 2012: Decision over Roy Nelson
18 June 2011: Decision loss to Alistair Overeem
Recent Travis Browne Results and Highlights
Travis Browne hit the UFC running and quickly racked up a 7-1-1 record starting in 2010. He suffered his first loss in the UFC to Antonio Silva but then got back on track with a three-fight win streak over Gabriel Gonzaga, Alistair Overeem and Josh Barnett. He has become a bit inconsistent in recent times, but his past record shows he has the tools to beat serious fighters.
9 July 2016: TKO loss to Cain Velasquez
17 January 2016: TKO over Matt Mitrione
23 May 2015: TKO loss to Andrei Arlovski
6 December 2014: TKO over Brendan Schaub
19 April 2014: Decision loss to Fabricio Werdum
28 December 2013: KO over Josh Barnett
17 August 2013: KO over Alistair Overeem
13 April 2013: KO over Gabriel Gonzaga
(note: these Travis Browne highlights are a couple years old but were the best I could find on YouTube)
CM Punk vs. Mickey Gall
This is more of an entertainment fight than anything else. A lot of people are upset that this fight is even happening as if it's some kind of snub to the guys who have been training hard that a celebrity gets to just come in and try it out on a whim. Personally though, I don't mind a bit. It will be fun to see if a somewhat athletic older guy (CM Punk) can train hard for two years and put up even a decent fight against a young professional who has years of training and a few fights under his belt already.
Unless CM Punk has been secretly training jiu jitsu, muay thai and wrestling for the last eight years in some underground bunker, I don't see any way he gets this done. It will be a victory for CM Punk if he survives without getting submitted.
Mickey Gall has a few MMA fights that you can see on YouTube and his improvement is obvious. He's looking better in every fight and is strong on the ground. In fact, I found a video of him grappling Gordon Ryan at a NAGA event in 2015 and it shows a great grappling game. Mickey Gall lost that match on points, but if you know who Gordon Ryan is, it was pretty impressive that Gall was actually competitive.
The biggest hole in Gall's game seems to be his standup work. His striking did not look very good in his previous fights. If CM Punk is smart, he has been training takedown defense and striking nonstop for the last year-and-a-half. There's no way CM Punk can get to Gall's level on the ground in such a short time. The one path to victory for CM Punk is striking, but I'm comfortable calling even that much a long shot.
Related UFC Events: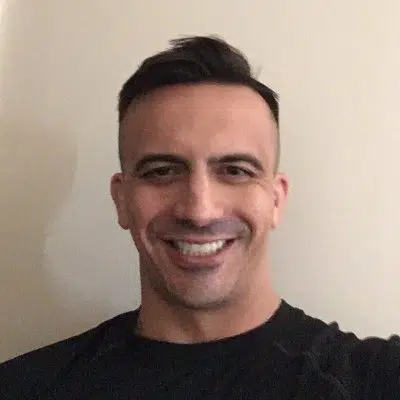 Wes Burns has more than a decade's worth of experience as a writer, researcher, and analyst in the legal online betting industry and is co-founder of OnlineBettingSites.com. Wes approaches his work from the viewpoint of players.