UFC 204 Betting Odds: Bisping vs. Henderson Analysis

The UFC will make its next stop in Manchester this weekend where England's own Michael Bisping will host his first middleweight title defense against Dan Henderson as the main event of UFC 204. Michael Bisping took the title off Luke Rockhold as a big underdog back in June and will now look to cement his place at the top of a very tough division.
Where to Bet on UFC 204 Online:
---
In the co-main event, we'll get to see the long-running UFC veteran Vitor Belfort face Gegard Mousasi in another middleweight bout that should help us shape the top 10. Between the four we'll see take to the Octagon on Saturday plus Yoel Romero, Chris Weidman and Jacare all very capable contenders, this division is going to be giving us some great fights over the next year.
Here's the full lineup for UFC 204:
Main Event
Michael Bisping vs. Dan Henderson
Vitor Belfort vs. Gegard Mousasi
Ovince Saint Preux vs. Jimi Manuwa
Stefan Struve vs. Daniel Omielanczuk
BT Sport and Fight Pass Prelims
Brad Pickett vs. Iuri Alcantara
Ian Entwistle vs. Rob Font
Davey Grant vs. Damian Stasiak
Leon Edwards vs. Albert Tumenov
Fight Pass Early Prelims
Danny Roberts vs. Mike Perry
Leonardo Santos vs. Adriano Martins
Lukasz Sajewski vs. Marc Diakiese
Mirsad Bektic vs. Jeremy Kennedy
Dan Henderson vs. Michael Bisping: UFC 204 Betting Odds
Dan Henderson and Michael Bisping first met at UFC 100 in 2009 in one of the most memorable fights of all time. Anticipation had been building for months ahead of the fight as Bisping coached a team of British fighters opposite Henderson and his stable of American fighters for Season 9 of The Ultimate Fighter.
Trash talk ensued, bad blood boiled and fans tuned in to watch the two coaches finally square up in one of the biggest UFC pay-per-views of all time. To say things didn't go Bisping's way would be a massive understatement. Dan Henderson dealt Michael Bisping one of the most vicious knockouts in all of UFC history.
See it for yourself in all its glory:
Michael Bisping admitted more than five years later that he still doesn't remember the fight or how it ended. Immediately after the fight, he said he was convinced that he wasn't even scheduled to fight for two more months and that he had just been there to corner one of his fighters.
You have to give it to Bisping for not holding anything back in describing just how poorly this fight ended for him:
"I fought Dan Henderson in 2009 and I lost and that was at UFC 100 – UFC 100 was the biggest pay-per-view the company's ever done. 1.6 million pay-per-view buys, watched all over the world, and of course I get knocked out cold after talking lots of smack leading up to the fight. So I got my just desserts in that one."
Part 2: The Rematch
To be completely honest, the UFC 204 main event feels a little forced. I think this one was put together because it sounds like a fun rematch more than anything else. Dan Henderson deserves all the respect in the world as a living legend in MMA, but his record of late has been bumpy. It's tough to imagine the UFC brass looking at all the killers currently prowling the middleweight division and deciding that Henderson's recent fights make him the most qualified contender.
On the other hand, let's not look this gift horse in the mouth too much here. This is a fun fight with a high chance of finish. Nearly every MMA knockout highlight reel produced by anyone with a computer over the last five years features Henderson's H-Bomb KO over Bisping at UFC 100. Now that Bisping is performing better than ever, we'll get to see if he can get revenge on the man who literally singlehandedly removed an entire evening from Bisping's memory bank.
Now, the question remains. Who's going to win this thing?
Michael Bisping has the advantage of momentum going into this fight having rattled off four wins in a row. His latest wins came over C.B. Dollaway, Thales Leites, Anderson Silva and Luke Rockhold. Beating Anderson Silva was a major accomplishment, but the win was a bit controversial and it did come after Silva's visible decline (losses to Weidman, a broken leg and time served for a PED violation). Still, Anderson Silva is no slouch.
His first round KO victory over Luke Rockhold for the middleweight championship, however – that was huge. Coming into the fight, Michael Bisping was rated by MMA bookmakers as a 5/1 underdog with little chance against the surging Luke Rockhold. At the time, Rockhold was on a five-fight win streak with wins over some very tough competition to include Michael Bisping (in 2014), Lyoto Machida and Chris Weidman.
It took 10 years for Bisping to get his title shot and many had written him off before the Rockhold fight. However, Michael Bisping is criminally underrated. He ties only George St-Pierre for most all time wins in the Octagon at 19. If he wins on Saturday night, he will have more wins than any other fighter ever in the UFC.
If you look back at his record, Bisping's only losses came at the hands of veritable killers: Luke Rockhold (avenged), Tim Kennedy, Vitor Belfort (former UFC champion), Chael Sonnen, Wanderlei Silva (former PRIDE champion), Dan Henderson and Rashad Evans (former UFC champion).
Dan Henderson has had a tougher go of it lately with a 2-3 record over his last five. To give you of an idea of the type of fighter Henderson is, none of his last five went to a decision. He tends to KO or get KOed. The one fight over that stretch that did not end in someone getting KOed or TKOed was a submission loss to Daniel Cormier.
The oddsmakers are giving the edge to Michael Bisping with UFC 204 betting odds of 4/9 (-225) versus Dan Henderson at 15/8 (+187). Henderson's massive KO power is always a factor in matchups and that's why we can never count him out. This is the guy who once finished Fedor after all. Anyone can fall to an H-Bomb.
Michael Bisping Highlights
Dan Henderson Highlights
Related UFC Events: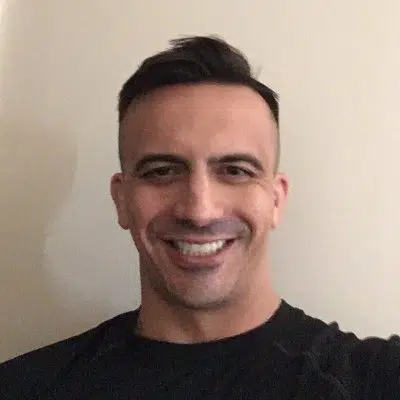 Wes Burns has more than a decade's worth of experience as a writer, researcher, and analyst in the legal online betting industry and is co-founder of OnlineBettingSites.com. Wes approaches his work from the viewpoint of players.