UFC 205 Betting Odds: Alvarez vs McGregor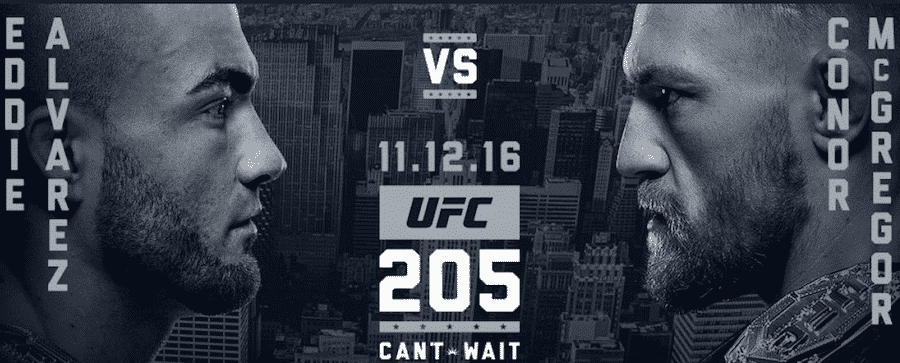 After rescinding its longstanding ban on mixed martial arts, New York is finally set to host its first ever UFC event on Saturday, 12 November. UFC 205 is one of the most stacked cards of all time and it is only fitting that they bring the action to fans live from Madison Square Garden in the middle of New York City.
Three titles are on the line Saturday night as Conor McGregor and Eddie Alvarez face off for the lightweight championship, Tyron Woodley defends his welterweight title against Stephen "Wonderboy" Thompson and Joanna Jedrzejczyk defends her strawweight title against Karolina Kowalkiewicz.
Best Betting Sites for UFC 205
---
Also on the card will be a number one middleweight contender bout between former champ Chris Weidman and freestyle wrestling beast Yoel Romero of Cuba. Matches between Kelvin Gastelum and Donald Cerrone, and Miesha Tate and Raquel Pennington will round out the rest main card.
The preliminary card is equally stacked with bouts between Frankie Edgar and Jeremy Stephens, Khabib Nurmagomedov and Michael Johnson, Rafael Natal and Tim Boetsch, and Vicente Luque and Belal Muhammad. Just about every one of these other fights would fit just fine on the main card of any other normal UFC event. It just so happens that UFC 205 is super stacked.
Even if you have no plans to bet on UFC 205 online, this not an event to miss. I'll be watching this thing live and encourage anyone with even a passing interest in MMA to check it out. These types of cards don't come around very often – and especially without an injury or two throwing the whole thing out of whack.
Full Fight Card
Main Card
Eddie Alvarez vs. Conor McGregor
Tyron Woodley vs. Stephen Thompson
Joanna Jedrzejczyk vs. Karolina Kowalkiewicz
Chris Weidman vs. Yoel Romero
Kelvin Gastelum vs. Donald Cerrone
Miesha Tate vs. Raquel Pennington
FS1 Prelims
Frankie Edgar vs. Jeremy Stephens
Khabib Nurmagomedov vs. Michael Johnson
Rafael Natal vs. Tim Boetsch
Vicente Luque vs. Belal Muhammad
UFC Fight Pass Early Prelims
Jim Miller vs. Thiago Alves
Liz Carmouche vs. Katlyn Chookagian
Eddie Alvarez vs. Conor McGregor: UFC 205 Betting Odds
In the headline event, Conor McGregor will seek to make UFC history and hold the championship belt in two different weight classes at the same time. After winning the featherweight title off Jose Aldo in December, he has worked his way into taking a shot at Eddie Alvarez's lightweight title.
This is only the second time in UFC history that two current champions have faced one another in the ring. The last time this happened was way back in 2009 when lightweight title holder BJ Penn challenged Georges St-Pierre for his welterweight title. BJ Penn was unable to accomplish the feat, which gives Conor McGregor the rare opportunity to make a historic first in the UFC and hold an active belt in two different weight classes.
Conor McGregor has won all but one of his nine UFC fights to date and nearly all of those by early stoppage. His single loss came at the hands of Nate Diaz in a welterweight bout well above his normal fighting weight. He avenged that loss in August and faces Eddie Alvarez next.
Opposite McGregor is Eddie Alvarez, who has worked for years to get to the point where he now finds himself fighting in one of the most-anticipated bouts of the year in Madison Square Garden. The gritty Philadelphia native took his first fight in 2003 and has fought for eleven different organizations since then to amass a record of 28-4 over that time.
Eddie Alvarez has had a long and successful career, losing just four times over a 13-year career. He reached the pinnacle of the sport only this past July with his surprise first-round TKO over Rafael Dos Anjos. The pressure has only mounted since then as he now faces another monster in Conor McGregor. Whereas Conor McGregor's career has been a path straight to the top, Eddie Alvarez went through the grinder to reach this point in his career.
Conor McGregor has the reach advantage in this fight and a great counter-striking game that makes it difficult for fighters to get inside and impose their wills. McGregor knows how to keep himself out of trouble while frustrating his opponents to the point of over-committing and opening themselves up to the lights-out counter-strike.
Eddie Alvarez has a top-notch striking game, but he'll need to find a way inside that doesn't involve blindly rushing in like Jose Aldo did in his ill-fated fight against McGregor back at UFC 194. McGregor will most likely be content to keep this standing, stay mobile and pick away at Alvarez until the opening for the finishing blow presents itself.
There is no question that both fighters know what they need to do and are planning game plans around the other's tendencies. Both of them are highly skilled, both have displayed incredible heart in tough fights and both are capable of ending a fight in one punch. Look for some fireworks on Saturday night.
Conor McGregor Highlights
Eddie Alvarez Highlights
MMA betting sites are giving the edge to Conor McGregor, but he is not an overwhelming favourite at 10/17 (-170) compared to Eddie Alvarez who is priced at 7/5 (+140).
Best Conor McGregor Odds: 8/13
Best Eddie Alvarez Odds: 11/8
Related UFC Events: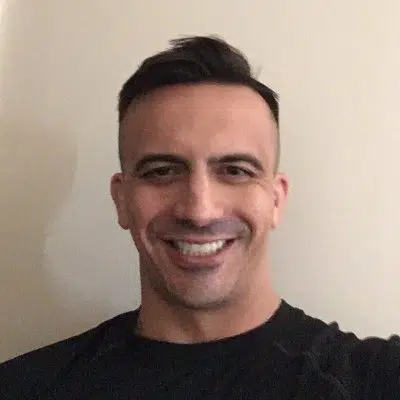 Wes Burns has more than a decade's worth of experience as a writer, researcher, and analyst in the legal online betting industry and is co-founder of OnlineBettingSites.com. Wes approaches his work from the viewpoint of players.