UFC 209 Betting Odds: Preview and Where to Bet Online

The UFC returns this weekend with another major fight card to start 2017 off on a positive note. UFC 209 will take place in Las Vegas on 4 March with two titles on the line and a great mix of intriguing matchups.
A rematch between Tyron Woodley and Stephen Thompson for the welterweight title will headline UFC 209 on Saturday. In their last fight, Woodley and Thompson delivered a thrilling back-and-forth fight that ultimately resulted in a draw – and it wasn't even controversial. It was just a really good, really close fight. It will be so interesting to see how the two fighters adjust to one another now that they've spent a full five rounds in the ring once already.
---
Where to Bet on UFC 209 Online
---
The other big fight of the night may be even more anticipated than the headliner. #1 contender Khabib Nurmagomedov and #2 contender Tony Ferguson are slated to duke it out for the interim lightweight title in a fight that pits a bull-like wrestler/sambo fighter from Dagestan against the rangy, creative and hard-working Tony Ferguson. If you were to stack each fighter's win streak end to end, you would get a 33-fight win streak between the two of them. These guys are sure to put on a great show.
The rest of the main card features matchups between Rashad Evans and Daniel Kelly, Lando Vannata and David Teymur, and Alistair Overeem and Mark Hunt. We'll also be treated to four FS1 prelims and three more Fight Pass early prelims to round out what looks like an excellent night of fighting.
Full UFC 209 Fight Card
Main Card
Tyron Woodley vs. Stephen Thompson
Khabib Nurmagomedov vs. Tony Ferguson
Rashad Evans vs. Daniel Kelly
Lando Vannata vs. David Teymur
Alistair Overeem vs. Mark Hunt
FS1 Prelims
Marcin Tybura vs. Luis Henrique
Mirsad Bektic vs. Darren Elkins
Iuri Alcantara vs. Luke Sanders
Mark Godbeer vs. Daniel Spitz
Fight Pass Early Prelims
Tyson Pedro vs. Paul Craig
Amanda Cooper vs. Cynthia Calvillo
Albert Morales vs. Andre Soukhamthath
UFC 209 Betting Odds
Online bookmakers published the UFC 209 odds a while back and it's looking like they'll be sticking to the three biggest fights of the night. Here's what each has on offer for the winner of the fight. Remember that you can also visit each betting site for additional markets such as method of victory, total rounds and more.
Tyron Woodley vs. Stephen Thompson
Tyron Woodley and Stephen Thompson are set to settle the score after fighting to a rare draw at UFC 205 in November. The welterweight title will be on the line once again as it was the last time around, with Woodley looking to retain the title and Thompson looking to become the new champion of the division.
Their first fight at UFC 205 delivered an exciting back-and-forth fight, but left unanswered questions after the judges' decision came back as a majority draw. Woodley and Thompson make for an interesting matchup even beyond their unfinished business. In Woodley, we have the strong and imposing wrestler with heavy hands. In Thompson, we have a rangy and highly accomplished striker who has the tools to keep bigger and stronger opponents at bay and even on the defensive.
The first Woodley vs. Thompson fight back in November opened with round one clearly going the champ's way. Woodley put Thompson on the ground halfway through the first and kept Thompson on defense for the rest of the round. By the end of it, Thompson's face was a bloody mess and the fight looked close to being a blowout.
Thompson got things back on track to easily win rounds 2 and 3 by keeping the fight standing and winning the most striking exchanges between the two. Just as it was looking like Woodley was fading, he came roaring back in round 4 with huge shots to send the challenger to the ground briefly and then back against the cage with another big shot. Thompson then shot for a takedown only to have a very close call with a guillotine submission from Woodley. Round 4 very clearly went in favour of the champ.
Both fighters were visibly tired by round 5, but Thompson clearly had the best of it as he stayed far more active and seemed to control the action. After that fight, Thompson said he felt as though he had figured out Woodley by the end of round 5 and feels that he will have the edge in the rematch.
As of Monday morning the week of the rematch, MMA betting sites have priced Stephen Thompson as the slight favourite. It's a close matchup, but the money is slightly leaning towards the welterweight division naming a new champion on Saturday.
Tyron Woodley vs. Stephen Thompson Video Preview
Khabib Nurmagomedov vs. Tony Ferguson
The other big title fight of the night pits Dagestani sambo champion and undefeated lightweight contender Khabib Nurmagomedov against TUF 13 champion Tony Ferguson. Nurmagomedov and Ferguson will be fighting on March 4th for the UFC interim lightweight belt in the absence of Conor McGregor, who is taking time off after a big 2016 and a baby on the way.
This is a super exciting matchup to the point where it could have carried UFC 209 all on its own if the Woodley/Thompson fight wasn't put together in time. Both of these fighters are super fun to watch, they come with completely different styles and each has made a career of embarrassing people in the Octagon.
Consider this for a little perspective: Khabib Nurmagomedov and Tony Ferguson have a combined record of 47-3. Nurmagomedov hasn't lost a fight yet (for a 24-fight win streak) while Ferguson currently is riding a 9-fight win streak that dates back to 2012. Each fighter takes a unique approach to the fight game, and that makes for an interesting matchup that is both exciting and difficult to predict.
Tony Ferguson always seems so loose and relaxed in his fights, and that makes for an unorthodox style that shows him winning fights in stunning fashion against tough competition. Ferguson's standup game is tough to prepare for all on its own, but his submission game is on point. Tony Ferguson will light opponents up on the feet and then pounce on an opportunistic submission once the fight hits the ground.
It is easy to pigeonhole Tony Ferguson as a striker to market this fight as a classic striker-vs-grappler matchup, but Tony Ferguson has a solid grappling game of his own. He was an accomplished wrestler in high school where he won All-State honors three times and won the state championship his senior year, followed that up with a solid college wrestling career that saw him win All-American honors twice and he has added years of Brazilian jiu jitsu to top it all off. Tony Ferguson is just a well-rounded fighter in general.
However, this particular fight just might morph into a striker-vs-grappler matchup because Khabib's grappling game is on a whole other level. Khabib Nurmagomedov has an extensive sambo background (two time Combat Sambo world champion), a black belt in judo and years' worth of experience in wrestling.
Nurmagomedov is easily one of the best grapplers in the UFC. He holds a record for the most takedowns in a single fight (21) and remains undefeated across all MMA organizations. Over his eight wins so far in the UFC, Nurmagomedov has finished four early.
Khabib's striking has improved considerably since joining the UFC, but he still seems to be more about using his striking as a tool to aid his grappling game rather than supplant it. Khabib's striking has always been a little wild and unorthodox, but he uses it great effect. In more than one fight has Khabib out-struck great strikers simply due to the constant and very serious takedown threat. The ability to blind powerful shots up top with the ever-looming takedown threat makes Khabib difficult to handle in all situations.
As good as Tony's wrestling game is, I don't believe he'll be able to keep this fight standing all night long. He might be good enough to avoid being submitted, but he'll probably find himself on the canvas at some point. Altogether, the evidence has me leaning towards Khabib grinding out a decision victory at UFC 209 to win the interim lightweight belt.
As far as the Nurmagomedov vs. Ferguson betting odd go, MMA bookmakers have priced this one out with Khabib the clear favourite. Note that he is not an overwhelming favourite, however. He may be younger and have a ridiculous highlight reel, but Tony Ferguson presents some interesting problems.
Ferguson has excellent takedown defense stats and normally, I would say that doesn't mean much against a wrestler of Khabib's caliber. However, Ferguson's takedown defense is not just good, but it is also unorthodox just like his striking. Ferguson will be throwing things at Khabib that Khabib has probably never before seen in a fight. A part of the reason why this fight is so exciting is to see how both fighters react to one another. Neither of these men has faced someone quite like the other yet.
And lastly, if you have an extra 30 minutes to spare, make sure to check Dan Hardy's excellent fight breakdown here.
Related UFC Events: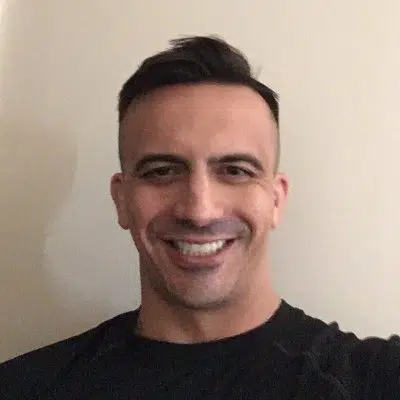 Wes Burns has more than a decade's worth of experience as a writer, researcher, and analyst in the legal online betting industry and is co-founder of OnlineBettingSites.com. Wes approaches his work from the viewpoint of players.