UFC 211 Betting: Stipe Miocic vs Junior Dos Santos Odds

Stipe Miocic will put his heavyweight title on the line this weekend in a championship match opposite Junior Dos Santos at UFC 211 in Dallas, Texas. This will be Stipe's second attempted defense of the title he took at UFC 198 last May. Junior Dos Santos, meanwhile, will be attempting to regain the heavyweight title he once held from 2011 through 2012.
Saturday's UFC fight will be the second time Miocic and Dos Santos have met in the Octagon. The last time they met, Dos Santos won a close and controversial decision over Miocic. JDS entered as the favorite in that first matchup but comes in now as a slight underdog to the current heavyweight champion. MMA betting sites have priced Miocic at 8/11 (-138) and JDS at 11/10 (+110).
---
Best Betting Sites for UFC 211
---
Although the general consensus seems to be that Junior Dos Santos was gifted a lucky decision win over Stipe Miocic, JDS did have his moments during that fight and made it a true gift for the fans.
Both men are accomplished boxers and even though JDS hasn't had as much success as Miocic in recent years, both have more than enough knockout power in their hands that this fight could turn on a dime with no warning. Hence the close odds on this fight. We'll dig a little more into that matchup in a minute.
Also on the UFC 211 main card are four more fights consisting of Joanna Jedrzejczyk vs. Jessica Andrade, Demian Maia vs. Jorge Masvidal, Frankie Edgar vs. Yair Rodriguez and Henry Cejudo vs. Sergio Pettis.
Here's the full UFC 211 fight card:
Main Event
Stipe Miocic vs. Junior Dos Santos
Joanna Jedrzejczyk vs. Jessica Andrade
Demian Maia vs. Jorge Masvidal
Frankie Edgar vs. Yair Rodriguez
Henry Cejudo vs. Sergio Pettis
BT Sport and UFC Fight Pass Prelims
Eddie Alvarez vs. Dustin Poirier
Chas Skelly vs. Jason Knight
Krzysztof Jotko vs. David Branch
Marco Polo Reyes vs. James Vick
Jessica Aguilar vs. Cortney Casey
Jared Gordon vs. Michel Quinones
Chase Sherman vs. Rashad Coulter
Gabriel Benitez vs. Enrique Barzola
UFC 211 Betting Odds
Let's start with a comparison of the UFC 211 odds at UFC betting sites. The first table compares the odds across the best international bookmakers and the table below that one shows the latest prices for USA-friendly betting sites.
Stipe Miocic vs. Junior Dos Santos Betting Outlook
The closeness of the Miocic vs. Dos Santos odds was at first a bit surprising given how different their career trajectories have been since their last match. Whereas Miocic went on to win four huge fights in a row to capture the title and defend it, Dos Santos only fought twice more to lose one via TKO and win one via decision.
In the case of the Miocic vs. Dos Santos odds, there are two things at play here. First, I don't believe JDS is as much of an underdog as you would be led to believe reading through the various MMA news pieces currently making the rounds online. Second, the odds opened at a greater discrepancy and have since been pushed together by action coming in on the underdog.
In his last fight last April, Junior Dos Santos stopped a surging Ben Rothwell with a smart and effective game plan. That may have been Dos Santos' best performance yet despite it not being the most exciting fight. Dos Santos showed improvement in getting off the cage, circling back out and getting the fight back to his preferred range. This could prove to be useful skill against Miocic who likes to lay on the pressure.
In the past, Dos Santos has gotten himself into trouble hanging out against the cage too casually. If he shows the same fight IQ he showed against Rothwell, Dos Santos could give Miocic trouble out in the open – especially with JDS liking to keep his range versus Miocic who does his best work up close.
Stipe Miocic, of course, has looked even better since their first matchup in December of 2014. After dropping the decision to JDS, Miocic reeled off four wins in a row. He finished Mark Hunt in the fifth round and then finished Andrei Arlovski, Frabicio Werdum and Alistair Overeem all in the first round. That run included a rare combination of early, decisive stoppages against some of the best in the business.
Both fighters are skilled boxers and both display strong takedown defense, which leads to a potential standup war. Junior Dos Santos has shown a willingness to work takedowns when the opportunity presents itself, but ultimately JDS has earned a living with his hands.
Stipe Miocic also tends to lean heavily on his standup game, and he too can defend takedowns as a former D1 nationally ranked college wrestler. Like JDS, Miocic has heavy hands and a knack for placing perfectly-timed strikes. Over his 16-2 professional career, Miocic has finished his opponents early 13 times.
As always, Dan Hardy provides an excellent technical breakdown of the upcoming Junior Dos Santos vs. Stipe Miocic fight:
Demian Maia vs. Jorge Masvidal
The Maia / Masvidal fight is in my opinion the second-most interesting fight on the UFC 211 card. It pits two surging fighters and will take the winner a long way towards securing a welterweight title shot.
Between the two of them, Demian Maia and Jorge Masvidal have beaten nine straight opponents in convincing fashion. Both have beaten some of the toughest fighters in the division and one more win could be enough to give either one a title shot. In fact, Maia received a little criticism from current welterweight champ Tyron Woodley for accepting the Masvidal fight rather than holding out for a title shot.
Grapplers typically don't excite the fans as much as standup-and-bang fighters, but Demian Maia is a different sort of grappler who is just a joy to watch. His takedowns, scrambles, transitions and ceaseless submission attacks are just plain fun to watch. This is one of the rare ground fighters who is so good on the ground that you don't have to be a grappling geek to appreciate it.
After a stint trying to become a more well-rounded fighter back in his middleweight days, Maia has come full circle and recommitted himself to grappling. Demian Maia is now one of the most specialized fighters in the UFC and also the most successful specialist. Since dropping to welterweight, Maia has gone 9-2 and is now riding a six-fight win streak over the likes of Neil Magny, Gunnar Nelson, Matt Brown and Carlos Condit.
That win streak is remarkable for more than the simple fact that it includes some of the best fighters in the division. Since coming back to welterweight, Maia's basic game plan has been public knowledge: he needs to take the fight to the ground and win it there. If Maia can get the fight to the ground, it usually results in a win.
The thing is, his opponents in this latest win streak all knew this but were powerless to stop it. The gap in grappling ability here is impressive – and none of those guys are bad on the ground either. For a competent grappler (which all UFC fighters are nowadays), playing a defensive game shortens the skill gap considerably when all you need to do is survive, create a scramble and then get back to your game plan. Demian Maia's ground skills are just on a whole 'nother level.
Jorge Masvidal is also riding a comeback surge of his own. After dropping two in a row to Benson Henderson (November 2015) and Lorenz Larkin (May 2016), Masivdal has put together three straight wins over Ross Pearson, Jake Ellenberger and Donald Cerrone. These wins show a much improved standup game.
His latest win over Donald Cerrone was probably the most impressive win of the streak. At the time, Cerrone was riding a four-fight win streak of his own and looked primed to make a run at the title. But Masvidal out-struck Cerrone to an early stoppage to put a cap on his latest win streak. That was an impressive feat against one of the best standup fighters in the welterweight division.
Now Masivdal faces a test of a different sort against a fighter known for his ground game. Masvidal has excellent takedown defense and that will be the key to victory over Demian Maia. Maia does have a decent striking game of his own, but Masvidal is clearly the more accomplished striker and will almost certainly be looking to keep this one standing.
I hate to be too obvious here, but this fight all comes down to the takedown. If Masvidal keeps it standing and frustrates Maia early, this fight is Masvidal's to win. Demian Maia could potentially use the takedown threat to level the playing field a bit in the standup department, but ultimately he'll be looking for the takedown. You can also look to the always-excellent Jack Slack for a nice breakdown of both fighters here.
Related UFC Events: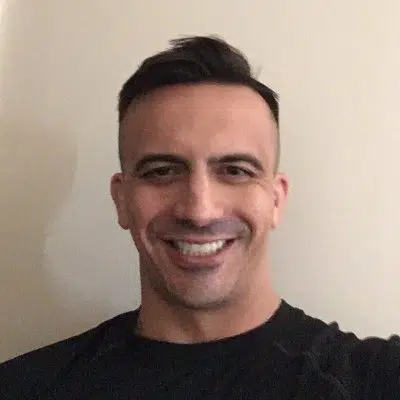 Wes Burns has more than a decade's worth of experience as a writer, researcher, and analyst in the legal online betting industry and is co-founder of OnlineBettingSites.com. Wes approaches his work from the viewpoint of players.