UFC 213 Betting Odds and Fight Card

MMA fans in Las Vegas for the 4th of July are in for a treat as this week also happens to be International Fight Week. This is the biggest annual week for the UFC with special events hosted by the UFC taking place every day between Wednesday, 5 July and Saturday, 8 July. There will be UFC panels, autograph sessions, a Hall of Fame induction ceremony, the Ultimate Fighter Finale on Friday and UFC 213 capping things off on Saturday evening.
---
Where to Bet on UFC 213 Online
---
We'll be focusing on UFC 213 betting for today's post, but you can read more about International Fight Week here if you're interested. Our topics of discussion here include a look at the card as a whole, previews of the main fights and a comparison of UFC 213 odds across multiple bookmakers.
Let's begin with the basics.
The Rundown
Event: UFC 213: Nunes vs. Shevchenko
Watch it in the UK: 3 AM BST on BT Sport
Watch it in the US: 10PM ET on pay-per-view
UFC 213 Full Card
Main Card
Amanda Nunes vs. Valentina Shevchenko (women's bantamweight championship)
Yoel Romero vs. Robert Whittaker (interim middleweight championship)
Daniel Omielanczuk vs. Curtis Blaydes (heavyweight)
Fabricio Werdum vs. Alistair Overeem (heavyweight)
Anthony Pettis vs. Jim Miller (lightweight)
BT Sport / FS1 Prelims
Travis Browne vs. Aleksei Oleinik (heavyweight)
Chad Laprise vs. Brian Camozzi (welterweight)
Thiago Santos vs. Gerald Meerschaert (middleweight)
Jordan Mein vs. Belal Muhammad (welterweight)
Fight Pass Early Prelims
Rob Font vs. Douglas Silva de Andrade (bantamweight)
Cody Stamann vs. Terrion Ware (featherweight)
Trevin Giles vs. James Bochnovic (light-heavyweight)
UFC 213 started out as an excellent card overall but several fights had to be scrapped and now we're left with an average card. The main event fight between Cody Garbrandt and T.J. Dillashaw had to be scrapped after Garbrandt suffered a back injury. That resulted in the UFC moving Amanda Nunes vs. Valentina Shevchenko up to main event status.
The Donald Cerrone vs. Robbie Lawler fight also had to be rescheduled for UFC 214. That matchup has "fight of the year" written all over it, but we'll have to wait a while to see Cerrone and Lawler slug it out. Despite the disappointment in losing key matchups, we do have several fights worth watching this weekend.
Amanda Nunes vs. Valentina Shevchenko
Nunes and Shevchenko have fought once before already in a fight that lasted three rounds back and went to a decision in favour of Nunes. Both went on to beat top-level competition, however, so we could see a different result this time in a 5-round fight.
After beating Valentina Shevchenko at UFC 196, Amanda Nunes went on to batter Miesha Tate with a first round submission to take the women's bantamweight title at UFC 200. Nunes then successfully defended her title against former MMA star Ronda Rousey with a one-round TKO at UFC 207.
Valentina Shevchenko quickly got back to her winning ways after losing to Amanda Nunes. She has since racked up two wins straight with a decision win over Holly Holm last July and a round two submission win over Julianna Peña in January.
Interestingly, UFC bookmakers are ranking this as an even money matchup even though Nunes got the better of Shevchenko in their first fight and is now the bantamweight champion with one successful defense of the title.
What Shevchenko has going in her favour is how their last fight went. It was just a three round fight and Nunes won the first two rounds and nearly put Shevchenko away in the second round. However, Shevchenko rallied in the third round to put on a dominant performance in the final minutes. By the end of it all, Nunes looked like she was just trying to survive.
Nunes and Shevchenko have been verbally sparring back and forth since then with Shevchenko insisting she would have won the fight had it been a five-round affair and Nunes saying there's no way that would have happened. Things came to a head when the two got into a physical altercation at the UFC Summer Kickoff press conference.
The rematch now differs from the first fight in two key aspects: it will be a 5-rounder and now there is legitimate bad blood between both women.
Amanda Nunes Highlights
Valentina Shevchenko Highlights
Yoel Romero vs. Robert Whittaker Preview
If the women's MMA title fight doesn't catch your interest, don't sleep on the rest of the card. There are at least three other solid matchups that should provide plenty of entertainment.
The co-main event will have Yoel Romero and Robert Whittaker will square up in an interim middleweight title fight. This one could just as easily have been the headliner with Yoel Romero coming in on an eight-fight win streak and Whittaker coming in on a seven-fight win streak.
Beyond that, Yoel Romero is just a fun fighter to watch. Romero is an Olympic medalist (wrestling) and fights like an out-of-control freight train careening downhill. Seriously, the way he moves when he explodes is absolutely ridiculous – it's like his mind moves so fast that his body is just trying to play catch up the way he throws six completely unconnected techniques that all land flawlessly before the opponent even has a chance to blink. There is simply nothing like it.
When Romero lets off the brakes, he is easily the most athletic fighter on the entire UFC roster. He is certainly the most accomplished wrestler but has won the majority of his fights via KO or TKO. The last time we saw him, he put Chris Weidman away with a brutal flying knee that left Weidman bleeding profusely all over the canvas.
Robert Whittaker is also a very skilled and dangerous fighter in his own right. A seven-fight win streak in the tough middleweight division is alone enough of a reason to give Whittaker plenty of respect coming into this matchup. Like Romero, Whittaker has heavy hands with many KO or TKO wins on his résumé. Unlike Romero, Whittaker also has several submission wins coming by a variety of methods including armbar, rear-naked choke and triangle.
The oddsmakers have also priced this fight very closely. While Romero is priced at about even money, Whittaker is just a little short of even money as the slight favourite. All indications are that we'll get a close and hard-hitting matchup, but one that could end on a moment's notice given the speed and power both fighters have displayed thus far in their careers.
Yoel Romero Highlights
Robert Whittaker Highlights
Fabricio Werdum vs. Alistair Overeem
Former champion Fabricio Werdum will face Alistair Overeem for a third time on Saturday in a fight with heavyweight implications. Werdum has been fighting since 2002 and won the UFC heavyweight championship in 2015 after submitting Cain Velasquez with a guillotine at UFC 188. He dropped the title to current champion Stipe Miocic but then got back to his winning ways against Travis Browne at UFC 203 in September.
The biggest knock against Werdum coming into this fight is his knockout loss to Stipe Miocic last May. It was a bad loss in front of his hometown crowd in Brazil, but it was also so fast that you could argue Werdum just made a minor mistake upon which Miocic was able to deftly capitalize. In other words, I would not take the results of that fight to indicate that Werdum has lost any of his mojo since winning the UFC title.
As for previous matchups between the two, Werdum and Overeem are one-and-one. They first met way back in 2006 in which Werdum won via kimura submission. They met again in 2011 and Overeem won via decision after three rounds. Overeem has the advantage in having won their most recent fight, but it has been six years so we shouldn't take too much from that either.
Alistair Overeem has been fighting since 1999 and has always been among the top-ranking fighters in the heavyweight division. He has so far come up short in winning his own UFC title, but he does have wins over six former UFC champions.
Overeem's recent fighting history is strikingly similar to Werdum's. Overeem also got KOed by Stipe Miocic last year but then came back with a solid KO win of his own over Mark Hunt this March. Not surprisingly, the oddsmakers have priced this fight as a very close bout with Overeem as a slight favourite.
Fabricio Werdum Highlights
Alistair Overeem Highlights
UFC 213 Betting Odds
And now we compare the UFC 213 odds across the top-3 UFC betting sites. Our first table below shows the odds as offered by betting sites available to everyone outside the United States while our second table compares the odds among USA-friendly sportsbooks. All you need to do is find the fighter you like the most and take the odds at the book that is offering the best odds for a win.
Related UFC Events: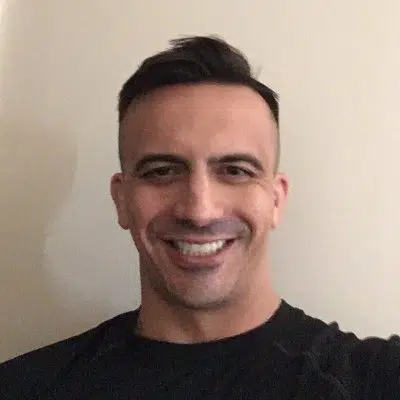 Wes Burns has more than a decade's worth of experience as a writer, researcher, and analyst in the legal online betting industry and is co-founder of OnlineBettingSites.com. Wes approaches his work from the viewpoint of players.