UFC 214 Betting: Cormier vs. Jones Odds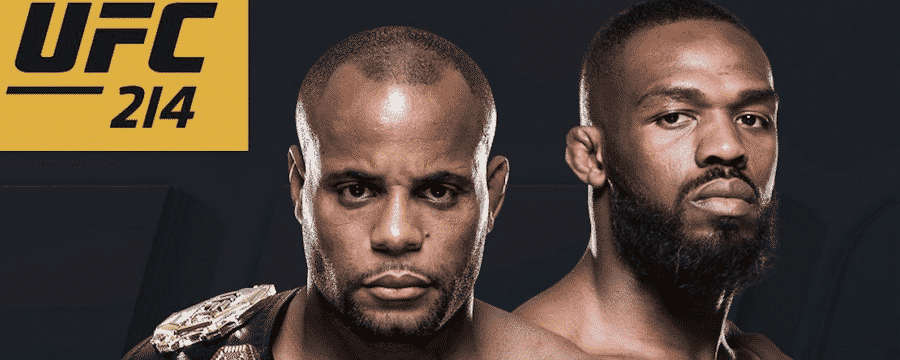 One of the best fight cards of the year happens this weekend in Anaheim, California. UFC 214 will hopefully settle a longstanding grudge between light heavyweight champion Daniel Cormier and former champ Jon Jones in a fight that is shaping up to give us another excellent show.
In addition to the light heavyweight main event, Tyron Woodley and Demian Maia will duke it out for the welterweight title in the most extreme striker-vs-grappler matchup I have seen in years. Brazilian women's MMA phenom Cris Cyborg will finally get her own chance at a UFC title as she challenges Tonya Evinger for the vacant featherweight title.
Three title fights on one card would already be an event worth celebrating, but that's not the end of it. Donald Cerrone and Robbie Lawler will be putting on an exciting show as two of the most talented and entertaining strikers in the UFC.
---
Best Sites to Bet on UFC 214 Online:
---
Today, we'll be previewing Cormier vs. Jones, Woodley vs. Maia and Lawler vs. Cerrone. I'm leaving out the third title fight between Cyborg and Evinger because it is a hugely lopsided fight according to the betting odds and I do not follow women's MMA closely enough to determine if there is any value at all in that fight.
Full UFC 214 Card
Main Card
Daniel Cormier vs. Jon Jones (light heavyweight)
Tyron Woodley vs. Demian Maia (welterweight)
Cris Cyborg vs. Tonya Evinger (women's featherweight)
Robbie Lawler vs. Donald Cerrone (welterweight)
Jimi Manuwa vs. Volkan Oezdemir (light heavyweight)
BT Sport and Fight Pass Prelims
Ricardo Lamas vs. Jason Knight (featherweight)
Aljamain Sterling vs. Renan Barao (140 lbs. catchweight)
Renato Moicano vs. Brian Ortega (featherweight)
Andre Fili vs. Calvin Kattar (featherweight)
Fight Pass Early Prelims
Kailin Curran vs. Alexandra Albu (strawweight)
Eric Shelton vs. Jarred Brooks (flyweight)
Joshua Burkman vs. Drew Dober (lightweight)
UFC 214 Betting Odds
Before we get to the previews, let's begin with a quick comparison of the odds across the best UFC bookmakers. This is what you can get for each fighter to win.
Daniel Cormier vs. Jon Jones
The intense rivalry between Daniel Cormier and Jon Jones will finally receive a dose of closure this weekend as the two meet inside the Octagon for a second time this weekend. This is a rematch that has been in the making for two-and-a-half years, but the two fighters have exchanged plenty of verbal shots over the interim.
The Rivalry and Jones' Legal Troubles
For a quick recap of rivalry, Daniel Cormier and Jon Jones first met in the cage at UFC 182 with Cormier coming in as the challenger. Jon Jones had held the light heavyweight title in 2011 and successfully defended in 7 times prior to their meeting at UFC 182 in 2015.
Jon Jones made it eight successful defenses by winning a dominant decision victory over Daniel Cormier, but legal troubles soon caught up to Jones to seriously derail his career. Just days after the win, Jones checked himself into drug rehab for a night after news broke that a drug test taken a month prior to the fight came back positive for cocaine metabolites. The failed test resulted in no disciplinary actions, however, because the Nevada State Athletic Commission at the time was not supposed to test for cocaine.
The failed drug test was just a taste of things to come. In April of 2015, Jones was involved in a hit-and-run accident in which a pregnant woman was injured. The UFC immediately stripped Jones of his title and set up a match between Daniel Cormier and Anthony Johnson. Cormier won the fight to become the new light heavyweight champion.
That set the stage for nearly two years of back-and-forth verbal sparring with Daniel Cormier claiming his status as the rightful champion and Jon Jones poking at D.C. for losing to Jones the one time they fought.
The Matchup
Daniel Cormier has continued to dominate in the light heavyweight division with three more wins since earning the title. Since losing to Jones, D.C. has won four straight fights over Anthony Johnson, Alexander Gustafsson, Anderson Silva and Anthony Johnson again.
Meanwhile, Jon Jones made his return to action in April of 2016 with a fight against Ovince St. Preux. Jon Jones won the decision, but put together a conservative game plan to get there. Some people said Jones looked rusty, but I think he decided to play it safe and treat this as a "warm up" fight before returning back to high profile fights.
Daniel Cormier and Jon Jones have similar records with Jones at 22-1 and D.C. at 19-1. The lone loss on D.C.'s record came at the hands of Jones. The lone loss on Jone's record was a disqualification for illegal downward elbows in a 2009 fight against Matt Hamill. In reality, Jones has never been defeated in the Octagon.
A look at the betting odds shows Jon Jones as the 2/1 favourite over the current champion. Despite his legal troubles, Jon Jones has never shown any significant weaknesses inside the cage. His 7-foot wing span, unorthodox striking and effective wrestling have all served to make him an unsolvable riddle to all opponents to date.
There's no question that Jon Jones is one of the greatest MMA fighters of all time. He has faced top level competition time and time again and come away victorious every time. He has wins over Mauricio "Shogun" Rua, Quinton "Rampage" Jackson, Lyoto Machida, Rashad Evans, Vitor Belfort, Chael Sonnen, Alexander Gustafsson, Glover Teixeira and Daniel Cormier over a long and successful career.
Daniel Cormier has also notched victories over high level competition en route to building his own legacy. Some of Cormier's most noteworthy wins came over Josh Barnett, Frank Mir, Roy Nelson, Dan Henderson, Anthony Johnson x 2 and Alexander Gustafsson. Daniel Cormier also has a win over Anderson Silva, but I don't consider that an elite win since Silva fought on two days' notice to save UFC 200 from disaster and in a full weight class up from his usual middleweight stomping grounds.
How They Compare
If we statistically compare the two fighters, we see that Jon Jones has better stats than Daniel Cormier across the board.
Every indication from a technical standpoint is that Jon Jones will be the new UFC light heavyweight champion come Sunday morning. Somehow, Jones has even better wrestling stats than an Olympic-level wrestler, has better striking stats, better defensive stats and a bigger bag of tricks to win fights. These stats were not just accumulated against easy opponents either; Jones has completely dominated over a career filled with legendary opposition.
If you're looking for reasons to bet on Daniel Cormier in UFC 214, you'll have to look beyond the stats and history. Jon Jones has been in and out of the fight game for going on two years now. His return fight against Ovince St. Preux was not all that impressive by Jon Jones standards.
All the while, Daniel Cormier has been training hard, fighting top level competition himself and apparently leading a clean, drama-free life. Two years is plenty of time to learn new tricks and improve as a fighter. As a standout college wrestler and Olympian, there is no question that Cormier has the work ethic to train like a madman and always look to improve.
As tempting as it is to take the underdog on this fight, I have been burned by Jon Jones too many times to bet my hard-earned money against him. Jones somehow always manages to show up on fight night prepared, well-trained and with a smart fight plan. His legal issues in the past have never hurt his performance in the cage, or at least not enough to cost him a fight.
Jones is also the younger fighter at 30 years old compared to D.C. at 38. Jones is still young enough to come back from his personal issues and get better and better. As Daniel Cormier approaches 40, it is not getting any easier to train like an Olympian.
Prediction
Putting everything together makes Jones a nightmare matchup for Cormier. A ridiculous 12" reach advantage and 94% takedown defense rate will give Jones plenty of time to work his unorthodox and rangy striking to the detriment of the 5'11" Cormier. Cormier will probably have his moments in this fight as his striking has only improved since they last met, but I'm still going to stick with Jon Jones on this one.
Jon Jones should be the UFC light heavyweight champion this time next week. If you're not as confident in the outcome, a bet on the "over" in total rounds is also worth a look at odds that aren't as lopsided.
Best odds on Jon Jones: 2/5
Best odds on Daniel Cormier: 21/10 at William Hill
Jon Jones Highlights
Daniel Cormier Highlights
Tyron Woodley vs. Demian Maia
This is the most intriguing fight on the card for me personally because it pits the division's most dangerous striker against the sport's deadliest grappler. If you follow my MMA posts here at OnlineBettingSites.com, you may have seen that I'm always on the lookout for a greater grappler vs. striker match. This one may be the grappler vs. striker match of all time.
Let's start with Tyron Woodley. He ascended to the welterweight throne after KOing Robbie Lawler in the first round at UFC 201 last July. His first title defense came against Stephen Thompson later that year, but the fight ended in a draw. Thompson and Woodley had a rematch this March and Woodley got the majority decision this time around.
Over his last five fights dating back to 2014, Tyron Woodley has not lost once. He dropped a decision to Rory MacDonald in 2014, but then came back with wins over Dong Hyun Kim, Kelvin Gastelum, Robbie Lawler and Stephen Thompson. His worst result over that stretch was the afore-mentioned draw against Thompson in their first fight.
Demian Maia is the best grappler in the UFC by a long shot. He was a decorated competitor in Brazilian jiu jitsu before moving to MMA in 2001, and has an impressive 25-6 record over that time.
During one stretch, it appeared Maia switched his game a bit to add more striking to the mix. His results suffered and he later rededicated himself to grappling. Maia has now won seven straight fights since 2014.
What makes Maia's grappling so impressive is that relies on it so heavily and everyone on the planet knows what his plan will be on fight night: get a takedown, take the back and squeeze the neck. Fighters today are so much more well-rounded and well-versed in grappling defense that being as one-dimensional as Demian Maia is a huge mistake for literally every other fighter out there.
Maia's grappling is so good that he can succeed even in 2017 with an approach that stopped working for normal people back in the 90s.
That sets us up for a super interesting fight. As much as Maia is known for his grappling, Tyron Woodley is known for his fast and heavy hands. Just six of Tyron's 17 wins came by way of KO/TKO, but every victory on his record had something to do with his striking. Woodley has extremely dangerous hands and will have the definitive advantage over Maia in the standup department.
Woodley is a nasty matchup for Maia because Woodley also has a great wrestling game. Over his career, Woodley has successfully stopped 91% of takedowns attempted against him. If you were to build a fighter from scratch just to defeat Demian Maia, it would be someone like Woodley with great hands and great takedown defense.
The path to victory for Woodley is to simply keep the fight standing. If he can do that, he will out-strike Maia and likely finish the fight early. Woodley's strong wrestling background and takedown defense make this seem like the most likely outcome. However, Maia has worked his wrestling a lot since rededicating himself to ground fighting. This fight will show us just how far his takedowns have come since then.
The path to victory for Maia is to either get the takedown or get Woodley up against the fence and take the back standing. Maia will need to break through two walls of defense to do that: dangerous striking and solid takedown defense.
The Woodley vs. Maia betting odds have priced Maia as a 7/4 underdog to Tyron Woodley who's at 10/21. This is a tough one to call, mostly because I'm partial to grapplers myself. I would love to see Maia win this one, but Woodley is a bad matchup. Maia is getting up there in age at 39, but his fighting style has left him relatively undamaged over a long career and especially in recent fights.
Best odds on Tyron Woodley: 8/15 at William Hill
Best odds on Demian Maia: 7/4
Tyron Woodley Highlights
Demian Maia Highlights
Robbie Lawler vs. Donald Cerrone
Robbie Lawler vs. Donald Cerrone has all the ingredients necessary for a great fight. Both are high level strikers, both are highly experienced and neither one is afraid to get in there and do some work. Both have become fan favourites for a reason.
More than their skills, both men are just some hardcore fighters who do not know the word quit. Robbie Lawler has been in some serious 5-round wars and has always shown a complete inability to quit. Four his efforts, Lawler has earned four "Fight of the Night" bonuses.
Donald Cerrone has time after time picked apart his opponents with high level muay thai. It will be a lot of fun to see a no-quit brawler face a technical striker and see who comes out on top.
Cerrone will have to be careful because he tends to start a little slow in his fights before turning up the heat and taking control. He has proven vulnerable to early high-pressure offenses in the past as we saw in his loss to Jorge Masvidal and in his second fight against Rafael Dos Anjos.
One thing that's easy to overlook with Cerrone is how good he is on the ground. If the fight does go there, Cerrone probably has the advantage. He is a submission artist who throws effective attacks from all positions. Lawler has solid takedown defense so I don't anticipate this being a ground fight, but it does have that possibility.
I love Donald Cerrone, but I'll be looking for Lawler to win this fight early with overwhelming offense. Lawler is a glutton for punishment and will have no mental hang-ups taking this fight to Donald Cerrone early. Lawler has the right temperament and skillset to hit Cerrone where he's the weakest, which is under pressure early in a fight. The odds on Lawler make this an easy bet for me.
Best odds on Robbie Lawler: 8/13
Best odds on Donald Cerrone: 11/8
Robbie Lawler Highlights
Donald Cerrone Highlights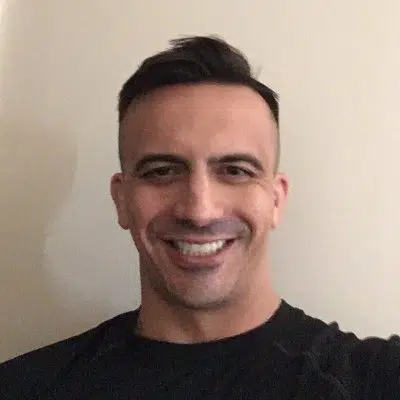 Wes Burns has more than a decade's worth of experience as a writer, researcher, and analyst in the legal online betting industry and is co-founder of OnlineBettingSites.com. Wes approaches his work from the viewpoint of players.