UFC 215 Betting: Johnson vs Borg and Nunes vs Schevchenko

On Saturday, September 9th, UFC flyweight champion Demetrious Johnson (26-2) will be looking to set or tie two major career records in the world's most prestigious mixed martial arts promotion. Should Demetrious "Mighty Mouse" Johnson defeat Ray Borg (11-2) this weekend, it will be Johnson's 11th consecutive title defense and 12th win in a UFC title bout.
---
Where to Bet on UFC 215 Online
---
Those are two important benchmarks that have been set by some of the biggest stars to have ever graced the UFC. As far as the record for the most consecutive title defenses, Demetrious Johnson is currently tied with Anderson Silva at 10.
Breaking that tie will give Demetrious the all-time UFC record for title defenses, surpassing not only Anderson Silva, but also putting him even further ahead of all-time greats such as Georges St. Pierre (9), Jon Jones (8) and Jose Aldo (7).
Should Mighty Mouse win on Saturday, it will also put him equal to GSP for achieving a win in 12 title fights to date. That will put both men atop the record books with Johnson looking likely to surpass even that record in future fights.
Other interesting fights on the UFC 215 card include Amanda Nunes vs. Valentina Shevchenko for the women's bantamweight title and Neil Magny vs. former champ Rafael Dos Anjos.
Full UFC 215 Card
Main Card
Demetrious Johnson vs. Ray Borg (flyweight)
Amanda Nunes vs. Valentina Shevchenko (bantamweight)
Neil Magny vs. Rafael Dos Anjos (welterweight)
Ilir Latifi vs. Tyson Pedro (light heavyweight)
Jeremy Stephens vs. Gilbert Melendez (featherweight)
BT Sport and UFC Fight Pass Prelims
Sara McMann vs. Ketlen Vieira (bantamweight)
Henry Cejudo vs. Wilson Reis (flyweight)
Sarah Moras vs. Ashlee Evans-Smith (bantamweight)
Gavin Tucker vs. Rick Glenn (featherweight)
UFC Fight Pass Early Prelims
Mitch Clarke vs. Alex White (lightweight)
Luis Henrique vs. Arjan Bhullar (heavyweight)
Kajan Johnson vs. Adriano Martins (lightweight)
Demetrious Johnson vs. Ray Borg Preview
Before Demetrious Johnson can scratch off those afore-mentioned UFC career milestones, he needs to get past fellow flyweight fighter Ray Borg. Should Ray Borg win on Saturday night, Mighty Mouse will never have a chance to surpass Anderson Silva in consecutive title defenses.
Ray Borg has been working his way up the flyweight totem pole and comes into this fight on a two-fight win streak with wins over Jussier da Silva (decision) and Louis Smolka (decision). His most recent loss came three fights back in a decision loss to Justin Scoggins back in February of 2016. In all, Ray Borg has 11 wins and just 2 losses on his record. Of those eleven wins, 1 was via TKO, 6 were via submission and 4 were via decision.
In his upcoming fight, Ray Borg has his work cut out for him. Ray Borg will need to achieve what no man has done since 2011, which is to beat Demetrious Johnson in the Octagon. The last fighter to do that was Dominick Cruz in 2011. Ian McCall fought Johnson to a draw in 2012, but since then, Johnson has won 12 straight in the UFC.
MMA bookmakers have priced Ray Borg as a 6/1 underdog to dethrone the long-reigning flyweight champion on Saturday night. Demetrious Johnson, meanwhile, has been priced as a 1/10 favourite.
The odds are heavily stacked against Ray Borg for good reason. He is just now coming into his career and this will be his first title fight since joining the UFC. This will be his biggest test yet by far as he faces one of the most dominant champions in UFC history.
What Ray Borg has going in his favour are his youth, his coaching (Jackson-Wink MMA) and the fact that the only two losses on his record came by way of decision. Borg has never been finished. On the other hand, Borg hasn't quite been as dominant as we would like to see in a challenger to the longtime champ. Borg's last four fights (3-1) all ended via decision. His last finish was a kimura win over Chris Kelades in February of 2015.
Although Ray Borg is a solid, all-around fighter, it is difficult to find any particular skill in which Borg has the obvious advantage over Demetrious Johnson. Both have excellent standup, both are quick and athletic and both have strong wrestling.
It seems even Ray Borg has trouble coming up with areas in which he stands out above Demetrious Johnson. When asked why he would be the one to dethrone Mighty Mouse, the best Ray Borg could come up with was exploiting advantages presented in scrambles.
While scrambling is certainly a useful skill to have in MMA, it is a skill that is difficult to quantify. Scrambles have a chaotic nature to them that makes it a less reliable skill than if Borg was to have, say, a definitive advantage in the standup game backed by strong takedown defense.
As it stands, I don't see anywhere Ray Borg has a true advantage over Demetrious Johnson. That does not give me much confidence in the underdog considering this will be his first championship fight and it will be against the toughest opponent he has faced to date. Ray Borg looks like a great, young fighter with a ton of potential, but I don't see him putting it all together in time to take out the UFC's most dominance champion.
The best thing Ray Borg has going for him in my opinion is his coaching staff. Ray Borg moved to Jackson-Wink MMA at the end of last year / beginning of this year, and that team has produced some of the best fighters in the UFC. Jackson-Wink is the home of Jon Jones who dominates when he's not suspended and is the home of Holly Holm, who has her own history of knocking off huge favourites (KOing Ronda Rousey as a 10/1 underdog).
The Jackson-Wink team excel at putting together smart game plans for even the toughest opponents. If anyone can find a chink in the Mighty Mouse armor and figure out how to exploit it, it is the people at Jackson-Wink MMA.
Demetrious Johnson is starting to get just a bit advanced in age at 31 with 29 fights to his name, but he hasn't taken too much damage in his career and hasn't shown any signs of slowing in recent bouts. If anything, Johnson his picked up his finishing pace with 3 submissions in his last five fights – all of which were title fights against top competition.
The only other thing that comes to mind is Johnson has been winning for so long and in such a dominant fashion that eventually you have to wonder if the challenge of the fight game is still there for him. One day, Johnson may get too comfortable at the top and fall via major upset. In fact, that probably will happen eventually if Mighty Mouse doesn't retire first.
However, that is a long shot hope. Betting on Borg to win because Johnson is getting bored is just a gamble at this point – not to mention Mighty Mouse is looking to set some new records this weekend.
Mighty Mouse should handle this fight easily. I don't see much value in betting on either fighter straight up. Instead, I'll be looking at method of victory and total rounds markets. You can get Demetrious Johnson via KO, TKO, Disqualification or Submission (any of those outcomes wins) for even money or get him for 21/20 via points.
Some betting sites are offering a "will fight go the distance" market with a yes outcome paying 10/11 and a no outcome paying 4/5. All of those look like much more valuable bets than backing either fighter to win outright. Just remember that Borg has never seen rounds 4 and 5 in a UFC match if you're thinking about the over. His cardio in the championship rounds is untested.
UFC Countdown and Inside Preview from the UFC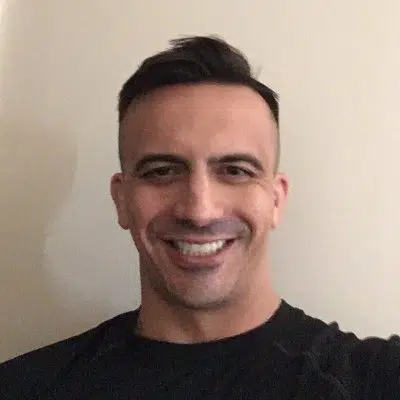 Wes Burns has more than a decade's worth of experience as a writer, researcher, and analyst in the legal online betting industry and is co-founder of OnlineBettingSites.com. Wes approaches his work from the viewpoint of players.