UFC 216 Betting: Ferguson vs. Lee Odds

The Ultimate Fighting Championship returns once again to Las Vegas for a pay-per-view event featuring two title fights as Tony Ferguson and Kevin Lee do battle for the interim lightweight title and Demetrious Johnson looks to set a new UFC record as he defends his flyweight title against Ray Borg.
---
Best MMA Betting Sites
---
Also on the lineup is a heavyweight contender fight between former champ Fabricio Werdum and the up-and-coming Derrick Lewis. This heavyweight fight will likely give us a preview into the next heavyweight title fight with the winner of Werdum-Lewis taking one more step closer to challenging current champion Stipe Miocic.
UFC 216 will take place on 7 October at the T-Mobile Arena in Las Vegas. Online betting sites are ready to go as well with odds on the top four fights on the main card. We'll be discussing three of those fights in detail today as well as comparing the odds for each fighter so you can get the most for your money betting on MMA.
Full Fight Card
Main Card
Tony Ferguson vs. Kevin Lee (lightweight)
Demetrious Johnson vs. Ray Borg (flyweight)
Fabricio Werdum vs. Derrick Lewis (heavyweight)
Mara Romero Borella vs. Kalindra Faria (flyweight)
Beneil Dariush vs. Evan Dunham (lightweight)
BT Sport and UFC Fight Pass
Tom Duquesnoy vs. Cody Stamann (bantamweight)
Will Brooks vs. Nik Lentz (lightweight)
Lando Vannata vs. Bobby Green (lightweight)
Pearl Gonzalez vs. Poliana Botelho (strawweight)
Fight Pass Early Prelims
Walt Harris vs. Mark Godbeer (heavyweight)
John Moraga vs. Magomed Bibulatov (flyweight)
Thales Leites vs. Brad Tavares (middleweight)
Matt Schnell vs. Marco Beltran (flyweight)
UFC 216 Betting Odds
Most MMA betting sites are covering four fights in particular for UFC 216. These are the top fights on the card: Ferguson vs. Lee, Johnson vs. Borg, Werdum vs. Lewis and Dariush vs. Dunham. The only online sportsbook with odds on the entire card is ComeOn.com.
The following tables compare the match betting odds (who will win) for each fight across three major betting sites. The first table is for our international readers while the second compares the odds across three major US-friendly betting sites.
Tony Ferguson vs. Kevin Lee
Tony Ferguson and Kevin Lee are two rising talents who have both done more than enough to earn a shot at UFC gold. This fight is for the interim lightweight belt that Conor McGregor has left undefended while he's been off doing other things.
The implications of this fight are twofold. First and most obviously, this fight is for a UFC championship belt. Second, the winner of this fight may earn what would undoubtedly be a lucrative lightweight reunification bout against Conor McGregor at some point in the future. That is, of course, if McGregor doesn't end up making it tribology against Nate Diaz first.
In any case, both men have compelling reasons to win this fight and there is no question both have taken all the preparations they need to deliver an exciting fight. One other thing these contenders have in common is both are riding strong win streaks as they head into Saturday night's bout.
Tony Ferguson (22-3) has the longest win streak of the two with nine straight wins dating back to 2013. His last loss came at the hands of Michael Johnson (decision) in 2012. Prior to that loss, Ferguson had won six straight. His 22-3 career record is easily one of the best in the division.
Over his last nine wins, Tony Ferguson has won by submission five times, KO once and decision three times. A long win streak with twice as many finishes as decisions speaks volume of his skillset. Tony Ferguson is a difficult fight for anyone.
Kevin Lee (16-2) is the younger of the two with a shorter fight record, but also rides an impressive five-fight win streak in the UFC. Over that stretch, Lee has won by decision once, TKO once and is now on a three-fight submission streak (rear naked choke every time).
The oddsmakers have installed Kevin Lee as the clear underdog here, but it would be very unwise to count him out. Kevin Lee is super athletic and comes armed with a deadly ground game. He also has age on his side at 25 compared to Tony Ferguson who is 33.
Where Kevin Lee comes up short, however, is something that is no fault of his own. Kevin Lee simply does not have a record to match that of Ferguson. Whereas Lee is still an up-and-coming fighter, Ferguson has way more experience along with much bigger victories over the likes of Rafael dos Anjos, Lando Vannata, Edson Barboza and Josh Thomson.
This is not an obvious step up in competition for Tony Ferguson. We've seen him face some of the best in the division. Ferguson has fought tough opponents, gotten into trouble, gotten out of trouble and fought for a full 25 minutes before. His cardio, heart and ability to take a hit are all proven. Ferguson does not crumble.
Kevin Lee has not fought anyone of Ferguson's caliber to date and we have never seen how Kevin Lee does past three rounds. This fight is a step up in both competition and length.
However, Kevin Lee is still very much a contender in this fight. His athleticism is undeniable and he has finished four straight fights. That poses a serious risk to someone like Ferguson who has a tendency to get in front of his opponents and take damage as he dishes it out. Ferguson have chins… until they don't.
Tony Ferguson Highlights
Kevin Lee Highlights
Demetrious Johnson vs. Ray Borg
Demetrious "Mighty Mouse" Johnson and Ray Borg were supposed to fight last month at UFC 215. Then, news broke on the Thursday evening before the Saturday fight that Ray Borg would have to pull out due to an unspecified illness. Sources said his illness had nothing to do with his weight cut. MMA Fighting reported at the time that Ray Borg was dying to fight anyways, but a UFC doctor saw him and decided to call off the fight due to the illness being too severe.
Ray Borg offered more of an explanation later, citing an illness and insisting that he was simply too sick to continue. He also made sure to point out again that it had nothing to do with the weight cut and that he has never had issues making weight in the past.
Whatever the case may have been, much of what I had to say when analyzing the fight ahead of UFC 215 still applies today. The main points are that Ray Borg (11-2) has only lost twice (and both times via decision) and has the definitive age advantage at 24 versus Johnson at 31. Ray Borg also benefits from the excellent coaching at Jackson-Wink MMA.
Ray Borg has never been finished, but he also hasn't gotten a finish of his own since submitting Chris Kelades via kimura back in February of 2015.
The biggest knock against Ray Borg is simply one of experience. Ray still needs to prove himself at the highest level whereas Mighty Mouse has been the reigning flyweight champion and fighting in championship fights exclusively for as long as Ray Borg has been a professional MMA fighter at all.
Demetrious Johnson (26-2-1) is the most dominant active champion in the UFC right now. When he beat Wilson Reis via armbar earlier this year, Jonson tied Anderson Silva's record of 10 straight title defenses for the most in UFC history. If Johnson wins again, he will surpass Anderson Silva as the most dominant champion of all time.
Johnson has all the advantages apart from age going into this fight. He has seen it all and has extensive experience fighting in championship bouts. Johnson can finish fights via KO and submission with equal ease.
The only thing that has really changed since the last time we discussed this particular matchup is Ray Borg has become an even bigger underdog. Whereas Borg was priced as a 6/1 underdog across the board ahead of UFC 215, he is now 7/1 or worse at all the major international bookmakers.
Johnson vs. Borg Preview Highlights from UFC
Fabricio Werdum vs. Derrick Lewis
Former champion Fabricio Werdum and rising fan favourite Derrick Lewis present us with an intriguing heavyweight matchup that should deliver plenty of excitement. In this fight, we get a classic grappler versus striker matchup of the highest order.
Fabricio Werdum (21-7-1) is a grappling phenom, former ADCC champion, former world Brazilian jiu jitsu champion and former UFC heavyweight champion all rolled up into one dangerous fighter. Werdum has competed and fought at the highest levels, so he should have no mental hang-ups coming in against the heavy-hitting Derrick Lewis.
Although grappling remains his primary strength to this day, Fabricio Werdum has put in significant work in his standup game and is now a very well-rounded fighter with TKO wins over the likes of Gabriel Gonzaga and Mark Hunt. After dedicating himself to becoming less dependent on his grappling skills, Werdum was able to win the UFC heavyweight title in 2015 with a guillotine submission win over Cain Velasquez.
His TKO win over Mark Hunt, however, was by far the biggest testament to his improvement in the striking game. That win should also give him confidence going in against another fighter who is like Mark Hunt with a strong striking game and many KOs to his name.
Derrick Lewis (18-5) is a rising star with extreme finishing power. In 18 professional wins, Derrick Lewis has finished all but one of his opponents. Sixteen of those wins came by way of KO, 1 was via submission and only one was a decision.
Lewis looked nearly unstoppable prior to his latest fight, going on a six-fight win streak. Over that stretch, he got the KO or TKO stoppage in five and the decision win in one. Lewis knocked Gabriel Gonzaga out cold in 2016 and then did the same thing to Travis Browne in February of this year.
His flawless run came to a sudden and jarring stop this past June against Mark Hunt. That fight ended in a 4th round TKO. The fact that Lewis lost to Mark Hunt while Werdum has a victory over Mark Hunt may be playing into the odds somewhat, but I don't believe we should take too much from that one fight.
First of all, Werdum's victory over Mark Hunt happened in 2014. Both Hunt and Werdum have had three years to change and improve over that time. Second, Derrick Lewis revealed something very interesting after the Mark Hunt fight.
Lewis said that prior to the Mark Hunt fight, he simply did not put in very many training hour. His approach to training was "minimalistic" and the logic was not to fix something that wasn't broken. If he was getting wins with his minimalistic training regimen, why change that all up?
The loss to Mark Hunt spurred Lewis to change things up and take his training seriously. He says he is now putting in the long hours like other fighters, cleaning up his diet and working on his grappling skills to complement his standup game. The Derrick Lewis we see on Saturday night should be faster and better prepared than ever before, if what he's said is true.
For his part, Werdum says he hopes to finish this fight on the ground. That sounds like a wise plan considering the ridiculous knockout power exhibited by Lewis thus far in his career. Werdum will definitely have the edge on the ground and Lewis will be looking to keep this fight standing.
Derrick Lewis isn't the youngest guy out there at 32 years of age, but he still has a significant age advantage over Werdum at 40 years old. Werdum makes up for that age gap, however, with a very crafty game. He seems to always come out with something new and unexpected. The way he set up that crazy flying knee TKO over Mark Hunt is perhaps the perfect example of how good Werdum is at game-planning.
The oddsmakers have priced Werdum as a comfortable favourite in this fight, but absolutely nothing is guaranteed for as long as a knockout machine like Derrick Lewis is still standing.
Fabricio Werdum Highlights
Derrick Lewis Highlights
Related UFC Events: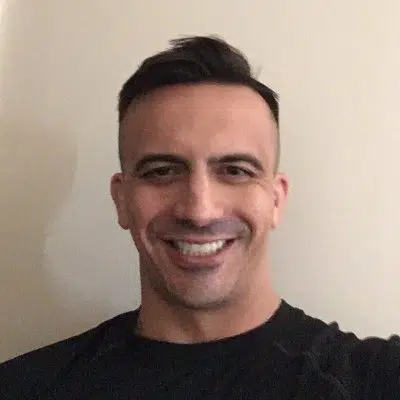 Wes Burns has more than a decade's worth of experience as a writer, researcher, and analyst in the legal online betting industry and is co-founder of OnlineBettingSites.com. Wes approaches his work from the viewpoint of players.