UFC 217 Betting: Michael Bisping vs. GSP Odds

It's actually happening. The one and only Georges "Rush" St-Pierre is making his comeback to the UFC after a four-year layoff. Not only that, but he has jumped the line and is going straight to a middleweight title shot against Michael Bisping.
You can bet on UFC 217 online right now at numerous sports betting sites. This is one of the biggest MMA events of the year and every self-respecting sportsbook will be taking odds on the various fights happening on Saturday night. As far as where to bet on UFC 217 online, you can see my suggestions here:
---
Best UFC 217 Betting Sites
---
It all happens this weekend at UFC 217. The rest of the card is also great, but this Bisping vs. GSP is a title fight for the ages. Actually, I can't promise that because we haven't seen GSP in action for several years, so it's hard telling how he'll actually perform on fight night. However, knowing his tendency to stay in competing shape year-round, the odds are he'll be ready to perform at his best come Saturday.
The scary thing about all this for GSP fans is how he has skipped the usual process of warming up with a couple of fights in favour of going straight to the champion – a champion who got there, by the way, by beating Anderson Silva and then knocking out Luke Rockhold. This is not an easy fight by any stretch. Then again, that's sort of what makes this an exciting fight.
It's crazy to think that GSP has already been gone for four years now and that some of you may have never had the pleasure to watch this phenom take to the ring. If you only began following MMA in the last four years, this article by MMA Junkie explains why GSP is a big deal and why many of us are so excited for his comeback.
Now, we'll see him come back and put it all on the line with no preparation fights and no idea of how prepared he really is to get right back on the biggest stage. Four years after leaving the sport for reasons known only to him, GSP is back.
We'll get into the whole Michael Bisping vs. GSP betting analysis in a second. But first, let's take a look at the card in whole and compare the betting odds at the best MMA bookmakers. Below all that, we'll discuss the card in a nutshell, break down the headliner and check out some highlights for each fighter.
Full UFC 217 Card
Main Card
Michael Bisping vs. Georges St-Pierre (middleweight)
Cody Garbrandt vs. TJ Dillashaw (bantamweight)
Joanna Jedrzejczyk vs. Rose Namajunas (strawweight)
Stephen Thompson vs. Jorge Masvidal (welterweight)
Johny Hendricks vs. Paulo Costa (middleweight)
BT Sport and UFC Fight Pass Prelims (FS1 in USA)
James Vick vs. Joe Duffy (lightweight)
Walt Harris vs. Mark Godbeer (heavyweight)
Ovince Saint Preux vs. Corey Anderson (light-heavyweight)
Randy Brown vs. Mickey Gall (welterweight)
UFC Fight Pass Early Prelims
Aleksei Oleinik vs. Curtis Blaydes (heavyweight)
Michal Oleksiejczuk vs. Ion Cutelaba (heavyweight)
Aiemann Zahabi vs. Ricardo Ramos (bantamweight)
UFC 217 in a Nutshell
Basically, every fight on this card looks awesome for various reasons. We've got the headline event with Bisping vs. St-Pierre to look forward to of course, but we'll also get to see a great grudge match between Cody Garbrandt and TJ Dillashaw – both of whom are very entertaining fighters to just sit and watch.
Cody with his boxing background brings some of the most impressive handwork in the UFC to this fight. His striking is so crisp and fast that it is a beauty to behold. TJ Dillashaw has a unique striking game of his own. Both have solid wrestling credentials, so this might turn into an action-packed standup fight. Then again, who knows with these guys.
Both are well-rounded enough that either one could take this fight in an unexpected direction. That's a part of what makes this such an interesting fight. Both have momentum behind them and both tend to finish fights more often than they go to decisions.
Joanna Jedrzejczyk vs. Rose Namajunas is the most interesting matchup in the women's side of the UFC as Joanna looks to tie Ronda Rousey with a sixth-consecutive title defense. Joanna's brutal kickboxing paired with excellent takedown defense accounts for her perfect professional record and could very well put her above even Ronda Rousey in terms of dominance over the competition.
Meanwhile, Rose Namajunas comes in with a humbler 6-3 record as the underdog in this big matchup. Rose has knocked off some tough competitors in the past including the likes of Tecia Torres and most recently Michelle Waterson, but Saturday night presents her greatest challenge to date by far. If you're interested in reading more about this matchup, Jack Slack from Vice Sports has a great preview of the fight here.
Stephen Thompson and Jorge Masvidal also present an interesting and exciting matchup. In Masvidal, we have a tough and well-rounded fighter with incredible heart. His game is strong in every level and he fights with a sense of urgency. Masvidal came up short in a decision loss Damian Maia his last time out, but still put up a solid showing against the human backpack and managed to avoid being submitted by the UFC's number one submission artist.
Stephen Thompson, on the other hand, employs his karate background to great effect in the UFC. He uses his reach to keep opponents at bay and then scores devastating counters when they rush in. Whereas Masvidal is well-rounded, Stephen Thompson is clearly a striking specialist.
I could go on and on talking about UFC 217, but time is running short and we still need to dig into the main event. Let's just leave it at this: UFC 217 is a great card stocked full of great fights. Nearly every single fight on this card is interesting, exciting or both for various reasons. If you're going to buy one more pay-per-view this year, make it be this one.
Michael Bisping vs. Georges St-Pierre Betting Preview
Betting on Michael Bisping vs. Georges St-Pierre is both an interesting and frustrating thing to consider. Both fighters have things we can examine, parts of their games we can compare and plenty of footage to watch between their combined 64 professional fights.
On the other hand, two unique aspects of this fight make it difficult to analyze. First is the fact that GSP stepped away for four years. That is a long time in fighting years. Will GSP return as sharp as when he left? How will he handle moving from an extended layoff straight into a title fight at Madison Square Garden as a pay-per-view headliner?
The other is his move up to middleweight. GSP is traditionally a 170-pounder. He is legendary at welterweight – probably the best ever at that weight. He is untested at 185. What's more, he even talked about moving down to 155 at one point. Compare this to Bisping who has fought as high as 205 and now cuts down to 185.
GSP has packed on size to make himself fit the 185-pound class better, but his cardio at this weight is untested. GSP could go all day long at 170. But now he'll be lugging around a bigger body against a fighter who has moved down to fight at 185. We will only know how this will affect his cardio on fight night.
Online betting sites are pricing this fight as an even matchup. Both men are highly experienced fighters. GSP has been fighting professionally since 2002 while Michael Bisping has been doing the same since 2004. All that experience adds up to make two very skilled and crafty fighters who have seen it all through their years.
Of the two, Georges St-Pierre (25-2) has reached higher levels in his career. Georges St-Pierre's 12 UFC championship fight victories ties him with Demetrious "Mighty Mouse" Johnson for the most in UFC history. Other than Mighty Mouse, nobody else has won more title fights than St-Pierre.
GSP also went on the third-longest run in UFC history with nine straight title defenses before stepping away from the sport. Only Demetrious Johnson and Anderson Silva have more straight title defenses than St-Pierre.
The last time Georges St-Pierre lost a fight was in April of 2007. Since then, he has won twelve straight against the best fighters the division could produce. He built that winning stretch with victories over Johny Hendricks, Nick Diaz, Carlos Condit, Jake Shields, Josh Koskcheck, Dan Hardy, Thiago Alves, BJ Penn, Jon Fitch, Matt Serra and Matt Hughes. That is an absolute killer's row of accomplished fighters.
GSP has only lost twice in his career, and he later got revenge victories over both fighters (Hughes and Serra).
The one problem, of course, is that long layoff. Georges St-Pierre has not been seen inside the Octagon since November of 2013. On the other hand, multiple sources have stated that GSP never quit training. He may not have much recent experience actually fighting in recent years, but at least he has remained active.
Michael Bisping (30-7) took the scenic route to the top of the fight game. He had his first professional fight in 2004 but didn't taste UFC gold until 2016. He put together an admirable record over that time (Bisping's 20 wins in the UFC is the most in UFC history), but it took a good twelve years to get to where he is now.
While GSP has the advantage in career achievements, Bisping came into his own during GSP's long layoff. One man will be shaking off four years of ring rust while another is right in the middle of his prime. Since taking the Luke Rockhold championship fight on 17 days' notice and winning against all odds, Bisping has successfully defended the title one time with a decision victory over Dan Henderson.
So, we have an all-time great fighter in GSP coming back from a long layoff facing a very good but bigger and more active fighter in Michael Bisping.
I think we'll find out pretty early on how this fight will go. Georges St-Pierre often goes for an early takedown to set the tone for the rest of the fight. Wrestling has always played a key role in GSP's game. GSP was one of the most effective wrestlers ever in the UFC as the record-holder for the most takedowns landed in UFC history and second-best all time in takedown accuracy at 73.7%.
Michael Bisping will be looking to keep this fight standing given GSP's legendary top pressure and ground-n-pound. Over his career, Bisping has stopped 65% of takedown attempts. That is not as good as GSP's takedown accuracy, but Bisping is also a bigger fighter than previous GSP opponents. GSP will have to work for every takedown and make sure to keep Bisping there once it does hit the ground.
If Bisping does keep it standing, this fight is probably his. Unless he reworked his game while away, GSP does not win fights with his hands. He wins them by dragging his opponents to the ground and grinding out a dominant decision victory. If he can't do that, GSP will be in for a long night.
Michael Bisping Highlights
Georges St-Pierre Highlights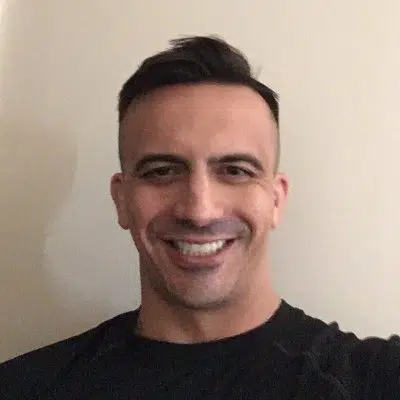 Wes Burns has more than a decade's worth of experience as a writer, researcher, and analyst in the legal online betting industry and is co-founder of OnlineBettingSites.com. Wes approaches his work from the viewpoint of players.