UFC Fight Night 110 Betting: Lewis vs. Hunt

The UFC continues its annual international tour with a stop in Auckland, New Zealand this weekend to put on Fight Night 110: Derrick Lewis vs. Mark Hunt. The two heavyweights are ranked among the top 10 in the division and both harbor the sort of immense scary-power in their fists that you only see in the biggest and baddest of heavyweight fighters.
UFC Fight Night 110 takes place on Sunday morning in New Zealand but is scheduled for primetime viewing in the United States. This means we're going to have some awkward starting times depending on where you live.
TV Schedule and Viewing Times
In New Zealand: Spark Arena at 2 PM NZT on 11 June
In the UK: BT Sport 2 at 3 AM BST on 11 June
In the United States: Fox Sports 1 at 10 PM ET on 10 June
Where to Bet on UFC Fight Night 110 Online
The fight card also has an interesting match between Australian judoka Dan Kelly and Derek Brunson. Kelly makes for some interesting watching as he just doesn't fit the typical high-ranked MMA fighter as a 40-year old former judo competitor, but smart game planning and efficient use of his strengths make him a dangerous opponent.
Daniel Kelly is now 13-1 and looking to break into the top-10 of the middleweight rankings against #8 contender Derek Brunson. This will be Kelly's toughest match to date against an opponent who is athletic, younger and faster than Kelly. Watching Kelly plod forward in fight after fight makes it difficult to tell just what it is he's doing so well to rack up four straight wins in a tough division, and that's what makes this an interesting matchup.
Here's the full UFC Fight Night 110 card:
FS1 Main Card
Derrick Lewis vs. Mark Hunt (heavyweight)
Derek Brunson vs. Derek Kelly (middleweight)
Dan Hooker vs. Ross Pearson (lightweight)
Ion Cutelaba vs. Henrique da Silva (light heavyweight)
Tim Elliot vs. Ben Nguyen (flyweight)
Alexander Volkanovski vs. Mizuto Hirota (featherweight)
FS1 Prelims
Damien Brown vs. Vinc Pichel (lightweight)
Luke Jumeau vs. Dominique Steele (welterweight)
John Moraga vs. Ashkan Mokhtarian (flyweight)
Kiichi Kunimoto vs. Zak Ottow (welterweight)
UFC Fight Pass Early Prelims
JJ Aldrich vs. Chan-Mi Jeon (women's strawweight)
Dong Hyun Kim vs. Thibault Gouti (lightweight)
UFC Fight Night 110 Odds
With just days to go before fight night, all the top-rated MMA bookmakers are now taking bets on the outcome of each fight on the card. I'm happy to report that the entire card from top to bottom is open for betting this time around.
The Lewis vs. Hunt betting odds are indicating the bookmakers anticipate a close fight. Derrick Lewis enters as a slight favorite while Mark Hunt is priced as a very slight underdog. The other big fight on the card has Derek Brunson entering as a significant favorite over Dan Kelly.
Here's the full list of odds for UFC betting sites outside the USA followed by the odds given by online sportsbooks that accept Americans.
Mark Hunt vs. Derrick Lewis Preview
Honestly, as soon as I saw the heavyweight lineup, that was all I needed to know that I'd be making it a night in to watch Fight Night 110. Derrick Lewis and Mark Hunt are going to put on a show and there is a very good chance this fight ends with some kind of highlight-reel finish. You don't just put two huge brawlers, each with a long list of devastating KO victories and each with a penchant for taking a little punishment of his own, and expect to see a boring fight.
Is it possible one or the other comes in with a surprise game-plan and points his way to a snooze-fest victory? Of course. The best (and sometimes worst) thing about MMA is its unpredictability. That being said, a boring fight is not likely.
Both men have made earned their reputations as rough-and-tumble heavyweights who go for the early finish at all costs. Both men are also smart enough to recognize that this is what sells tickets to their fights. I will go into this fight expecting the best.
Mark Hunt has had a rough time of it lately having won just two fights in his last six. The last time we saw Hunt in action was against Alistair Overeem back in March. That fight resulted in a round three KO loss for Hunt and now he'll be looking to get back to his winning in front of a hometown crowd.
Meanwhile, Derrick Lewis has won six straight UFC fights over increasingly tough competition. His last outing was in a fight against Travis Browne back in February in which Lewis got the early finish over Browne in the second round. If Lewis can extend his streak to seven straight wins and take out another big name opponent this weekend, he will be well on his way to earning a title shot.
The stakes are high for both fighters for different reasons, so we're looking forward to a great show. Both fighters are heavy-hitters and this makes for an interesting matchup. Lewis has a tendency to take damage early and then come back strong, but such an approach invites trouble from someone as accomplished in the standup department as Mark Hunt.
All Hunt needs is one opportunity to land one of his trademark bombs and it is lights out for anyone in the world. Mark Hunt may have faded in recent fights, but he is a dangerous opponent nonetheless. Just because he has gotten away with it in the past, it does not mean Lewis can afford to get too comfortable in the cage against Mark Hunt.
As far as predictions go, this is a tough one to call with any confidence due to the nature of the heavyweights. Both are big, powerful fighters and one mistake is all it'll take to put one or the other to sleep.
With both fighters priced so closely (Mark Hunt at 11/10 and Derrick Lewis at 8/11), my gut instinct is to back the younger fighter who is on a six fight win streak, who isn't suing the UFC and has so much still accomplish in his career. Derrick Lewis has all the obvious advantages in his corner.
Mark Hunt has already left his mark on the fighting arts in a big way. He's been fighting (and knocking out) bigger and stronger opponents for going on two decades now, but he can't keep doing this forever. Now with only 2 wins over his last 6 fights and three of those losses coming by way of KO/TKO, the damage is starting to add up at this point.
Add to that Hunt is in the middle of suing the UFC and you have to wonder how much his heart is still in this particular game.
On the other hand, Mark Hunt is a fighter's fighter. He has heart and he has come in as a bigger underdog than this many times in his career. Plus, he will be fighting at home and that has to make a difference both in his mindset and in just being comfortable preparing for this fight at home.
More importantly, all that experience in the fighting game has made Mark Hunt a very savvy fighter who can capitalize on mistakes better than just about anyone else. Derrick Lewis does get himself in trouble sometimes but has been able to dig himself out almost every time. When he does get caught (which to be fair has only been twice in semi-recent history), he gets caught big.
And Mark hunt is the type of fighter who catches guys big.
I'm still going with Derrick Lewis on this one, but I'm not betting the house on it. I'll be looking at some of the other fights on this card for my own personal betting plans. This fight is just too unpredictable with no one having a clear advantage in terms of value.
Other UFC Fight Nights: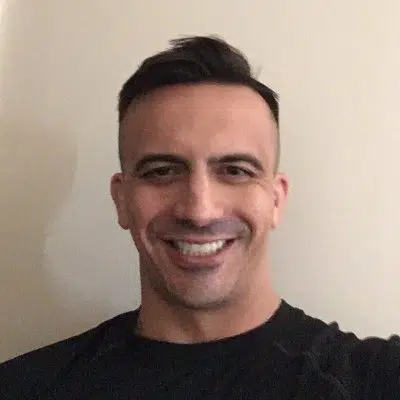 Wes Burns has more than a decade's worth of experience as a writer, researcher, and analyst in the legal online betting industry and is co-founder of OnlineBettingSites.com. Wes approaches his work from the viewpoint of players.