UFC Fight Night 111 Betting: Holm vs Correia

It's that busy time of the year at the UFC right now with one fight card after another. One week after a great Fight Night card in New Zealand, they're turning right back around and putting on another card at the Singapore Indoor Stadium in Kallang, Singapore.
UFC Fight Night 111 is clearly put together with the Asian audience in mind as it is scheduled with a prime-time start time in Singapore, leaving the rest of the world to figure out whether or not it's worth watching the fight at non-standard times. The Fight Night 111 main card kicks off at 1 PM BST in the UK and 8 AM EST in the United States on Saturday, 17 June.
---
Best Betting Sites for UFC Fight Night Singapore
---
The Main Card consists of four fights capped off with a women's bantamweight showdown between former bantamweight champion Holly Holm and former bantamweight challenger Bethe Correia.
The other three fights on the card also have some big names competing, including two former champions. Former heavyweight Champion Andrei Arlovski will face Marcin Tybura and former lightweight champ Rafael dos Anjos makes his welterweight debut against Tarec Saffiedine. Rising welterweight prospect Colby Covington will take a step up in competition as he faces Dong Hyun Kim, who himself has just one loss on his record (against Tyron Woodley no less) in his last eight fights.
This may not be the biggest UFC fight night of all time, but it still has some interesting prospects for multiple divisions. Plus, this is MMA and all MMA makes for great watching. Today, we'll be taking a close look at the Main Event matchup between Holly Holm and Bethe Correia as well as listing the current betting odds on all fights on the main card.
UFC Fight Night 111 Full Card
Main Card
Holly Holm vs. Bethe Correia (bantamweight)
Andrei Arlovski vs. Marcin Tybura (heavyweight)
Dong Hyun Kim vs. Colby Covington (welterweight)
Tarec Saffiedine vs. Rafael dos Anjos (welterweight)
Fight Pass Prelims
Takanori Gomi vs. Jon Tuck (lightweight)
Cyril Asker vs. Walt Harris (heavyweight)
Alex Caceres vs. Rolando Dy (featherweight)
Justin Scoggins vs. Ulka Sasaki (flyweight)
Li Jingliang vs. Frank Camacho (welterweight)
Kwan Ho Kwak vs. Russell Doane (bantamweight)
Naoki Inoue vs. Carls John de Tomas (flyweight)
Ji Yeon Kim vs. Lucie Pudilova (bantamweight)
UFC Fight Night 111 Betting Odds
One thing that stands out about the Fight Night 111 betting situation is this card does not have many evenly-priced matches. There are a lot of heavy favourites and large-ish underdogs. With so many lopsided matches, there should be some places to find value if you do your homework and find someone who is underrated or someone else who is overrated.
Here's what the major MMA bookmakers have on offer this weekend.
Holly Holm vs. Bethe Correia Preview
Holly Holm and Bethe Correia will both be looking to turn things around after slipping back from their high water marks in previous fights. Both women have in the past achieved victories over top competition but then lost in surprising fashion. Neither one of these women will be coming in off a win, so both will be looking to get back on track and build up to another title shot.
Former bantamweight champion Holly Holm (10-3) made her mark in women's MMA with her brutal destruction of Ronda Rousey back at UFC 193 in November of 2015. Holly Holm came into that match as a relatively unknown prospect and priced as a 10/1 underdog against the then-dominant force that was Ronda Rousey.
Putting her excellent footwork and striking skills to use, Holly Holm confounded Ronda Rousey to keep the fight standing and eventually finish her with a brutal head kick KO. It was one of the most shocking upsets in MMA history and the match even made it into our list of the most shocking sports betting upsets in recent history.
Holly Holm won the bantamweight belt that night, but was unable to keep it long. She next faced Miesha Tate in a fight that Holly Holm seemed to be winning through five rounds. But at 3:30 into the final round, Miesha Tate managed to take Holly Holm's back and sink in a rear naked choke to dethrone the new champion.
Holm has since dropped two more fights via decision against Valentina Shevchenko and Germaine de Randamie. That's three losses in a row for the woman who many thought would be the face of women's bantamweight for a long time to come given her complete dominance over Ronda Rousey.
It seems Holly Holm is just in a funk of late. Prior to this three-loss skid, she had 10-straight victories with 7 of those coming by way of KO or TKO. An extensive boxing background and devastating kicks make Holly Holm a dangerous fighter at all times. If she can shake whatever it is that has been bothering her of late, she can definitely make another run at a title in the shallow women's division.
In the opposite corner, we have former no. 1 contender Bethe Correia (10-2-1). Correia began her professional MMA career with a 9-fight win streak that included seven decision victories and two wins via TKO. This was enough to earn her a title fight with Ronda Rousey back in August of 2015.
Bethe's fight against Correia went the way so many others did during Ronda's heyday in the bantam weight division. That is, it lasted just 34 seconds before Correia was asleep on the Octagon floor.
Correia made a quick comeback in her very next fight by earning a split decision win over Jessica Eye at UFC 203 in September of 2016. Her next fight and the most recent ended in a draw against Marion Reneau at Fight Night 106 this March.
It's really hard to tell what has been going on with Holly Holm lately, but she should have the advantage in this fight and the UFC betting odds reflect that. Both women seem to favour the standup game, and that is exactly where Holly Holm shines. Whereas Holly Holm has made a career of KO and TKO victories, Correia's win list is dominated by close decision victories. The only fly in the ointment at this point is Holm's recent record of 0-3.
MMA Betting Promotion of Note
ComeOn has started a special promotion that can be used in conjunction with your MMA betting to extract maximum value out of your wagering activity this weekend. This offer is not limited to MMA betting, but it is worth a look if you have any plans to try your hand at MMA accumulators this weekend.
ComeOn Combo Boost
If you're into MMA accumulators, the ComeOn Combo Boost offer is just for you. Basically, ComeOn will boost your accumulator winnings by anywhere from 5% to 30% if you combine four or more bets into one winning ticket.
Winning accumulators with four or more selections get a 5% boost added to your winnings. If you have 5, 6 or 7 selections, you'll get an extra 7%, 10% or 15% respectively. If you want to take it even further, your winning accumulators with 8, 9 or 10 selections will receive boosts of 20%, 25% or 30% respectively.
Visit ComeOn at: www.comeon.com
Other UFC Fight Nights: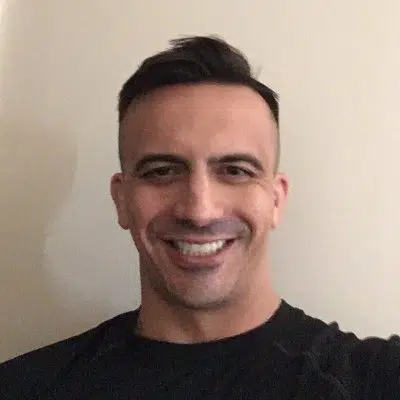 Wes Burns has more than a decade's worth of experience as a writer, researcher, and analyst in the legal online betting industry and is co-founder of OnlineBettingSites.com. Wes approaches his work from the viewpoint of players.