UFC Fight Night 113 Betting: Nelson vs Ponzinibbio

Gunnar Nelson and Santiago Ponzinibbio will square off in an important welterweight fight to headline UFC Fight Night 113 in Glasgow, Scotland this weekend. This will be the UFC's second trip to Glasgow, with the last time being in 2015 for another UFC Fight Night event headlined by future middleweight champion Michael Bisping and Thales Leites.
UFC Fight Night 113 will have a healthy contingent of local fighters with three fighters on the card hailing from Scotland. These include Joanne Calderwood who will be facing Cynthia Calvillo, Stevie Ray who will be facing Paul Felder and Paul Craig who will be facing Khalil Rountree.
---
Bet on UFC 113 Online Today at:
---
It all gets underway on Sunday evening local time and at 3 PM ET in the United States. UFC Fight Night 113 is a smaller event during what has become a busy fighting season between major UFC events and the McGregor vs. Mayweather fight, but we should get to see some entertaining fights between young and hungry fighters.
Today, we begin with a look at the full fight card, follow that up with the current Nelson vs. Ponzinibbio betting odds and then preview the main event.
Full UFC Fight Night 113 Card
BT Sport / Fight Pass Main Card
Gunnar Nelson vs. Santiago Ponzinibbio (welterweight)
Joanne Calderwood vs. Cynthia Calvillo (strawweight)
Stevie Ray vs. Paul Felder (lightweight)
Jack Marshman vs. Ryan Janes (middleweight)
Khalil Rountree vs. Paul Craig (light heavyweight)
James Mulheron vs. Justin Willis (heavyweight)
BT Sport / Fight Pass Prelims
Danny Roberts vs. Bobby Nash (welterweight)
Alexandre Pantoja vs. Neil Seery (flyweight)
Charlie Ward vs. Galore Bofando (welterweight)
Danny Henry vs. Daniel Teymur (lightweight)
UFC Fight Night 113 Betting Odds
MMA betting sites have so far only released odds on the headline event between Gunnar Nelson and Santiago Ponzinibbio so that is the matchup we'll be focusing on today. If the bookmakers release odds for the other fights on the card, I will be back to update this post when that happens.
Gunnar Nelson vs. Santiago Ponzinibbio Preview and Prediction
Gunnar Nelson and Santiago Ponzinibbio are both coming into this fight riding multiple-fight win streaks and both will be looking to make a serious mark as they break into the upper tiers of the welterweight division.
Gunnar Nelson has broken into the top-10 as the #8 welterweight according to the UFC's official rankings while Santiago Ponzinibbio is ranked #14. Both fighters should be plenty motivated with Santiago looking to break into the top-10 while Gunnar will be looking to extend his win streak and get back on track to a title shot after losing to Demian Maia at UFC 194 in 2015.
Santiago Ponzinibbio has won four straight fights with two first-round finishes coming by way of TKO delivered with his commendable striking skills. His last loss came in 2015 against Lorenz Larkin via second-round TKO. Since then, Ponzinibbio has racked up wins over Andreas Stahl (1st round TKO), Court McGee (1st round TKO), Zak Cummings (decision) and Nordine Taleb (decision).
Santiago's fighting style definitely leans towards striking as 13 of his 24 professional victories came about as a result of TKO or KO. However, Santiago does pose a credible grappling threat having won several fights via a diverse range of submissions including armbar, kimura, rear naked choke and guillotine.
Over his professional career, Santiago has finished half his fights with striking but has also proven dangerous in all aspects of the fight game. Ponzinibbio was born in Argentina and began kickboxing as a teenager before making the move to mixed martial arts. His kickboxing roots most definitely show in his approach to fighting today.
After fighting in regional promotions across South America for several years, Santiago got his name into the mainstream as a member of TUF: Brazil 2. There he showcased his standup talents with a round 1 TKO of Thiago Silva and made it all the way through to the semi-finals. He won his semi-final match over Leonardo Santos, but broke his hand during that fight and never had a chance to fight in the final. However, Santiago won $50,000 bonuses during his time with TUF for Fight of the Season and Knockout of the Season.
Santiago now faces his biggest challenge yet in the form of Gunnar Nelson. As much as Santiago stands out as a striker, Gunnar stands out as a grappler. Over his 16 career wins, Nelson has finished 75% of his opponents via submission, 3 by KO/TKO and just one by decision. This guy is a finisher through-and-through.
Gunnar Nelson's last loss came in 2015 against the formidable Demian Maia after a three-round decision. He came right back with wins over Albert Tumenov (neck crank) in May of 2016 and Alan Jouban (guillotine) in March of 2017.
There are some interesting dichotomies to note in this classic battle between grappler and striker. Santiago thrives as a striker but has himself never lost via submission. Meanwhile, Gunnar thrives as a submission specialist but has himself never lost via KO or TKO. Both fighters are strong in opposites of the game and have displayed excellent defensive skills in their non-specialties.
If Santiago Ponzinibbio is to win this fight, it will come by keeping this one off the ground at all costs. Gunnar Nelson's grappling game is one of the best in the division with explosive takedowns and a smothering top game. Once Gunnar Nelson gets on top, fighters rarely escape the round on their feet. Gunnar nelson can also slice through guards in a manner similar to Demian Maia with high hips, heavy shoulder pressure and quick hip-switches to get past the legs.
Gunnar does good work controlling the Octagon, but his striking does leave some opening that a crafty fighter could capitalize on. In watching past fights, you will notice Gunnar Nelson rarely even responds to leg kicks. He'll just sit on them and let the opponents have their way with him as he looks to take this fight to the ground. That could be an opening for Santiago, but Santiago must be careful in throwing those kicks due to Nelson's takedown counters.
You will also see that Gunnar Nelson sometimes rushes in with wide, looping hooks that leave him open to right hand counters. He seems to have closed up this hole to some degree in his most recent fight, but Santiago would do well to keep an eye open for counter opportunities.
One thing we should note, however, is that Gunnar Nelson's last win was set up with strikes. Nelson finished Alan Jouban with a guillotine submission, but it was only after he rocked Alan Jouban with a hard straight right to the chin. Nelson could have just as easily finished the fight standing, but instead chose to drag Jouban to the ground and finish him with a guillotine.
Santiago Ponzinibbio Highlights
Gunnar Nelson Highlights
The Prediction
The oddsmakers seem to have this one right in listing Gunnar Nelson has a hefty favourite. Typically, the grappler has the advantage over the striker in an evenly-matched fight. Assuming both men stick to their strengths, the outcome of this fight will most likely depend on Santiago Ponzinibbio's ability to keep it standing. To that end, we note that Santiago has successfully defended 60% of takedowns attempted against him compared to Gunnar Nelson who has successfully landed 62% of takedowns attempted.
Look for Gunnar Nelson to bounce in and out of range with a wide stance, eat a few leg kicks and then hit a counter-takedown at some point to finish Ponzinibbio via submission.
Other UFC Fight Nights: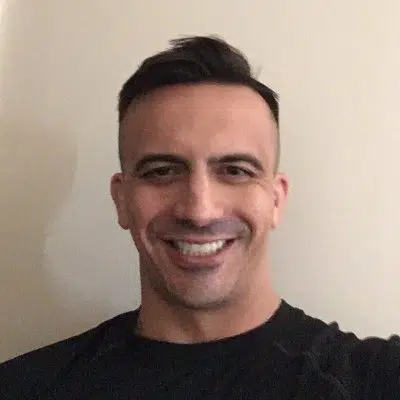 Wes Burns has more than a decade's worth of experience as a writer, researcher, and analyst in the legal online betting industry and is co-founder of OnlineBettingSites.com. Wes approaches his work from the viewpoint of players.