UFC Fight Night 121 Betting: Werdum vs.Tybura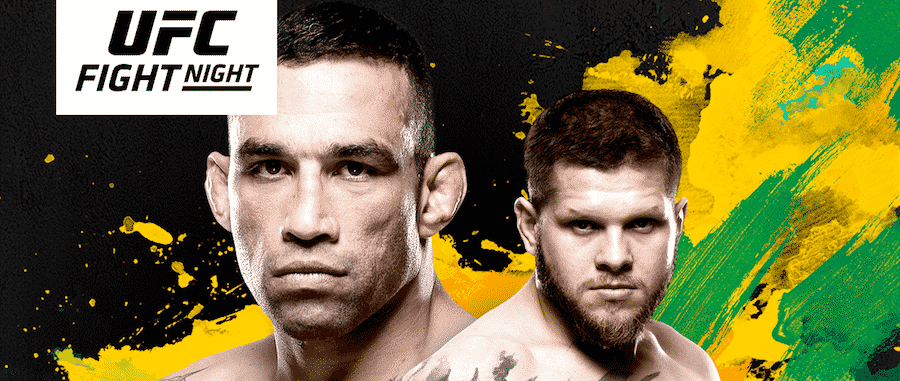 The Ultimate Fighting Championship heads to Australia this weekend to put on a fight card stacked with local talent and headlined by a heavyweight contender fight between former champion Fabricio Werdum and rising Polish fighter Marcin Tybura.
---
Best UFC Fight Night Betting Sites
---
Qudos Bank Arena in Sydney will play host to UFC Fight Night 121 on Saturday. The show commences at 10:30 AM Sunday local time with international broadcasts getting underway at 3 AM GMT Sunday, 10 PM ET Saturday night. International viewers can watch the action live on BT Sport 2 and Fox Sports 1.
Full Fight Card
BT Sport 2 / FS1 Main Card
Fabricio Werdum vs. Marcin Tybura (heavyweight)
Bec Rawlings vs. Jessica-Rose Clark (flyweight)
Tim Means vs. Belal Muhammad (welterweight)
Jake Matthews vs. Bojan Velickovic (welterweight)
Elias Theodorou vs. Daniel Kelly (middleweight)
Alexander Volkanovski vs. Shane Young (featherweight)
BT Sport / FS1 Prelims
Ryan Benoit vs. Ashkan Mokhtarian (flyweight)
Nik Lentz vs. Will Brooks (lightweight)
Anthony Hamilton vs. Adam Wieczorek (heavyweight)
Damien Brown vs. Frank Camacho (lightweight)
Fight Pass Early Prelims
Alex Chambers vs. Nadia Kassem (strawweight)
Jenel Lausa vs. Eric Shelton (flyweight)
Rashad Coulter vs. Tai Tuivasa (heavyweight)
UFC Fight Night 121 Betting Odds
You can bet on MMA online at dozens of betting sites, but today we will be comparing the odds across the three best bookmakers. Whether you live in Australia, the UK or anywhere else, there are numerous options and it helps to compare the odds to ensure you always get the best prices for your picks.
ComeOn
William Hill
888Sport
Fabricio Werdum

Marcin Tybura

20/83

14/5

2/7

13/5

7/25

27/10

Bec Rawlings

Jessica-Rose Clark

5/8

5/4

8/13

13/10

13/20

6/5

Tim Means

Belal Muhammad

5/13

39/20

4/11

21/10

4/11

2/1

Jake Matthews

Bojan Velickovic

5/8

5/4

4/7

11/8

8/13

5/4

Elias Theodorou

Daniel Kelly

4/11

2/1

2/5

19/10

4/11

2/1

Alexander Volkanovski

Shane Young

1/8

17/4

1/6

4/1

1/6

4/1

Ryan Benoit

Ashkan Mokhtarian

20/51

19/10

2/5

19/10

2/5

37/20

Nik Lentz

Will Brooks

29/10

20/87

13/5

2/7

13/5

27/100

Anthony Hamilton

Adam Wieczorek

13/10

20/33

6/5

4/6

5/4

8/13

Damien Brown

Frank Camacho

21/20

10/13

1/1

4/5

1/1

10/13

Alex Chambers

Nadia Kassem

5/4

5/8

13/10

8/13

5/4

3/5

Jenel Lausa

Eric Shelton

29/10

20/87

3/1

1/4

14/5

1/4

Rashad Coulter

Tai Tuivasa

29/20

10/19

6/4

8/15

6/4

1/2

www.comeon.com
www.williamhill.com
www.888sport.com
Fight Night 121 Matchmaking Backstory
New Zealand sensation Mark Hunt was originally scheduled to headline the event as yet another local-area talent, but was unceremoniously dumped from the event after comments he made in a contribution to Australia's Players Voice website. Mark Hunt opened his article with a single, simple line to set the tone:
"I will probably end my life fighting."
Hunt went on to detail the damage he has taken in fighting and the effects it has had on his mind and body. He said that his "body is f***ed, but my mind is still here" but then immediately followed that with the paragraph that would ultimately lead to Dana White deciding to pull Hunt from his next fight:
"Sometimes I don't sleep well. You can hear me starting to stutter and slur my words. My memory is not that good anymore. I'll forget something I did yesterday but I can remember the sh*t I did years and years ago. That's just the price I've paid – the price of being a fighter. But I've fought a lot of drug cheats and copped a lot of punishment from guys who were cheating and that's not right."
UFC officials saw the article and then announced their decision to remove Mark Hunt from his previously-scheduled Sydney bout against Marcin Tybura. Mark Hunt responded in classic Mark Hunt fashion with a profanity-laced rant on Instagram that I can't even post here. He later followed up with a mellower (by Mark Hunt standards) response:
Despite his protests, the UFC stuck to its decision to remove Mark Hunt from Fight Night 121 and replace him with #2 heavyweight Fabricio Werdum against Marcin Tybura. This kerfuffle was just the latest entry in a long-running feud between Hunt and UFC boss Dana White, and I'm sure we'll be hearing more from both in the future.
Now, let's look at the UFC Fight Night 121 headliner.
Fabricio Werdum vs. Marcin Tybura Preview
Fabricio Werdum and Marcin Tybura are both looking for a title shot in this fight and a win at UFC Fight Night 121 just might be enough to give either one a crack at current heavyweight champ Stipe Miocic. Both will have to deal with late changes to the fight as the headliner was originally supposed to feature Mark Hunt vs. Marcin Tybura.
Marcin Tybura has had more time to prepare for a fight in general since he knew he would be fighting, but Werdum was just notified last month that he would be stepping in for Mark Hunt. Furthermore, this will be Werdum's second time fighting on short notice and his second fight in just over a month.
We last saw Fabricio Werdum (22-7-1) fight on October 7th against Walt Harris at UFC 216. Werdum got a quick armbar finish in that fight, which should help minimize wear and tear. Werdum should also be relatively fresh given that his last fight happened so recently.
Had Werdum's last fight been a five-round grinder, I would be more concerned regarding his ability to turn around to quickly and take another fight. Given the circumstances, however, I think we can look at this fight as a normal matchup and look at each fighter based on fighting skills without worrying too much about who may be fresh or not.
Werdum is by far the most experience of the two with 30 professional fights to his name and wins over some of the best talent in the UFC. Just in recent years alone, Werdum has scored wins over the likes of Travis Browne (2x), Mark Hunt and Cain Velasquez. Over a longer stretch, Werdum has also fought legends of the sport such as Antonio Rodrigo Nogueira, Alistair Overeem and even handed the legendary Fedor Emelianenko his first definitive loss.
In short, Werdum has seen it all in a long fighting career and has improved dramatically over the years. He is also a Brazilian jiu jitsu world champ and has one of the best grappling games in the entire UFC. His improvements in the standup game have also served to keep him safe against dangerous strikers and to boost his dangerous submission game.
The biggest question mark regarding Fabricio Werdum is a pair of losses he has suffered since last year. Werdum won the interim heavyweight title in 2014 by defeating Mark Hunt and then unified the title by beating long-absent heavyweight champion Cain Velasquez in 2015.
That was the high point in Werdum's UFC career. The road has become bumpier since then. Werdum lost the heavyweight title to Stipe Miocic in May of 2016 via first-round KO. Werdum won his next fight (Travis Browne), lost his next (Alistair Overeem) and then won last month over Walt Harris.
The former champion is now 2-2 over his last four. If Werdum wins on Saturday, that will be his first time securing back-to-back victories since 2015. On the other hand, those 2 losses did come against current champion Stipe Miocic and Alistair Overeem, who is a legend in his own right. Werdum looked great in his last fight and should be considered a very dangerous opponent until proven otherwise.
Marcin Tybura (16-2) does not have a storied career (yet), but Saturday is a big opportunity for him to catapult to the upper echelons of the division with a win over his most accomplished opponent to date.
Tybura enters this fight on a 3-fight win streak that saw him KO Viktor Pesta in August of 2016, TKO Luis Henrique in March of 2017 and get a decision win over Andrei Arlovski in June. Marcin Tybura is a well-rounded fighter who tends to finish fighters rather than win via decision. Over 16 professional wins, Tybura has won six fights via submission, seven via KO/TKO and just 3 by decision.
The biggest question regarding Tybura is simply the unknown factor. Tybura has looked great so far in his MMA career, but this weekend is a big step up in competition. No matter what happens this weekend, Tybura has a chance to showcase his potential as a high level competitor.
He went pro in 2011 and won 12 straight fights before suffering his first loss. Tybura lost his UFC debut in 2016 to Timothy Johnson, but has since won three straight in the UFC to give him a respectable 3-1 record in the organization.
Tybura's key to victory in this matchup lies in his very heavy hands. Tybura is powerful even for a heavyweight, but he is still surprisingly fast and accurate. His striking accuracy (percentage of significant strikes landed) is 51% while his striking defense (percentage of significant strikes that he has avoided) is 64%.
Marcin Tybura has a solid ground game as well, but Fabricio Werdum has vastly more experience in that area of the fight game. Over his entire professional fighting career, Werdum has never been submitted even as half his wins have come by way of submission. The smart thing for Tybura will be to put his 80% takedown defense rating to good use and keep this one standing.
Werdum has only been finished in two of his fights and both of those losses were via KO/TKO. In his decision losses, Werdum has shown some vulnerability to high level strikers. If Tybura is to win, he'll have to keep this one standing. Even a decision win here will be a huge boost for Tybura's title aspirations.
That being said, simply stopping the takedown is not enough to guarantee a win over Werdum. As we saw in Werdum's win over Mark Hunt in 2014, Werdum has many tricks up his sleeve that he can put to effective use against strikers who should normally beat him up standing. Tybura has his work cut out for him and the oddsmakers see it that way as well.
Fabricio Werdum Highlights
Marcin Tybura Highlights
Other UFC Fight Nights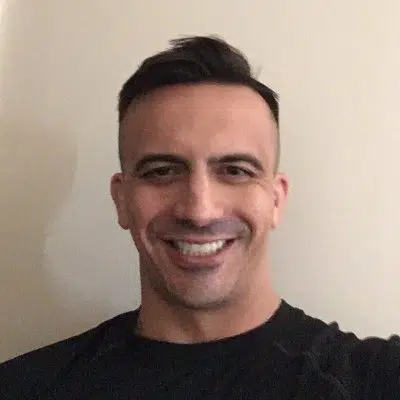 Wes Burns has more than a decade's worth of experience as a writer, researcher, and analyst in the legal online betting industry and is co-founder of OnlineBettingSites.com. Wes approaches his work from the viewpoint of players.