UFC Fight Night 122 Betting: Bisping vs. Gastelum Odds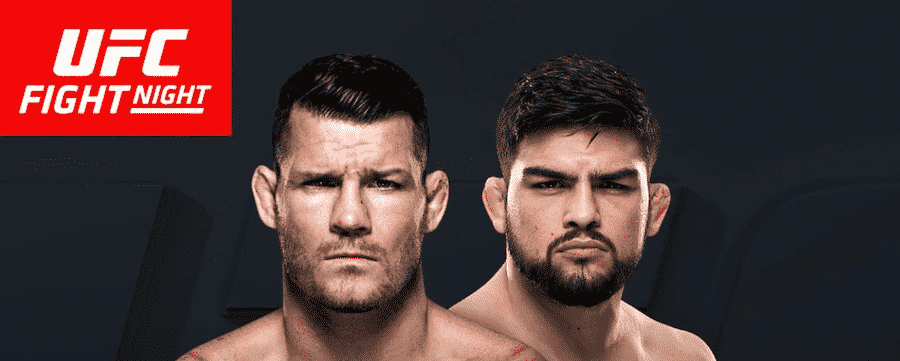 The Ultimate Fighting Championship will make its grand debut in China on Saturday, 25 November with a card full of local talent and headlined by a middleweight matchup between Michael Bisping and Kelvin Gastelum.
UFC Fight Night 122 gets underway at 7 AM ET / 12 PM GMT in Shanghai, China. You can catch it all on UFC Fight Pass in the USA and BT Sport in the UK.
---
Best MMA Betting Sites
---
While the headliner is an exciting matchup for various reasons, the rest of the card will probably not enflame the passions of UFC fans in the West as much as recent events. Fight Night 122 is chalk-full of local talent and is clearly directed towards growing a new Chinese audience. With some 1.4 billion people calling China home, it certainly doesn't seem like a bad move for the UFC.
The undercard does not have much by way of name recognition, but I personally will find it interesting to see what kind of fighters China is putting out these days. The top Chinese prospect on the card is undoubtedly Li "The Leech" Jingliang who has a 13-4 record and who will be coming in as the betting favourite over Zak "The Barbarian" Ottow of the USA in a five-round middleweight bout.
Whatever your thoughts regarding the undercard, the main event provides a nice matchup as it puts Michael Bisping back in action on short notice against another tough divisional rival in Kelvin Gastelum.
This is a match of a former champion on his way out of the game squaring up against a young and hungry fighter working his way up the rankings. Michael Bisping has tons of experience, finally achieved his longtime dream of a UFC championship and is now approaching the end of his career.
Meanwhile, Kelvin Gastelum is an exciting young prospect who has some big wins to his name already. Gastelum is not perfect, but the holes in his game are easily correctable and I do believe he has championship material in him if he remains focused on his career.
Full Fight Card
Fight Pass / BT Sport Main Card
Michael Bisping vs. Kelvin Gastelum (middleweight)
Li Jingliang vs. Zak Ottow (welterweight)
Wang Guan vs. Alex Caceres (featherweight)
Muslim Salikhov vs. Alex Garcia (welterweight)
Fight Pass Prelims
Zabit Magomedsharipov vs. Sheymon Moraes (featherweight)
Kenan Song vs. Bobby Nash (welterweight)
Kailin Curran vs. Xiaonan Yan (strawweight)
Pingyuan Liu vs. Bharat Khandare (bantamweight)
Chase Sherman vs. Shamil Abdurakhimov (heavyweight)
Yanan Wu vs. Gina Mazany (bantamweight)
Wuliji Buren vs. Rolando Dy (featherweight)
UFC Fight Night 122 Betting Odds
There are not many markets open for this fight as it has a lot of unknown faces showing up, but here's what the top MMA bookmakers are offering for each fight.
ComeOn
William Hill
888Sport
Michael Bisping

Kelvin Gastelum

11/5

10/31

11/5

7/20

2/1

7/20

Li Jingliang

Zak Ottow

N/A
4/7

11/8

N/A
Wang Guan

Alex Caceres

N/A
11/8

4/7

N/A
Muslim Salikhov

Alex Garcia

10/19

29/20

8/15

6/4

N/A
www.comeon.com
www.williamhill.com
www.888sport.com
How This Fight Came to Be
Kelvin Gastelum was originally slated to fight Anderson Silva in Shanghai, but that went south after "The Spider" failed an out-of-competition drug test conducted by USADA last month. The UFC pulled Anderson Silva from Fight Night 122 and Michael Bisping stepped up to replace him on short notice and with a short turnaround after his last fight.
This may end up being a fortunate development for Kelvin Gastelum. He is switching out one former champion for another, but now he'll be fighting the more recent champion of the two in Michael Bisping. Whereas Anderson Silva is ranked #8 in the middleweight division, Michael Bisping is #2. This is a prime opportunity for Gastelum to put his name in the middleweight title talks.
MMAFighting.com does make a good point though in pointing out that a win in Shanghai may put Kelvin Gastelum in kind of an odd place between weights. Gastelum has been talking about moving back down to welterweight if he can get his everyday weight down a bit to make the weight cut easier, but a big win at 185 might be enough to keep him at middleweight. Either way, though, it's not the most terrible thing to have options. But first, he needs to win the fight in front of him.
As for Michael Bisping, he seems to be in a positive mental place despite losing his last fight. He knows he'll be retiring soon and pretty much said he jumped at the opportunity to take a fight in China and squeeze two paydays out of a single training camp. His loss to GSP via rear-naked choke wasn't too damaging and Bisping says he feels great to get right back out there and fight again even if it is on short notice.
Now, let's preview the fight from a betting perspective.
Bisping vs. Gastelum Preview
Michael Bisping (30-8) will be making a quick turnaround at UFC Fight Night 122 this weekend after losing his middleweight championship belt to Georges St. Pierre at UFC 217 just three weeks ago. Never one to rest, Bisping will be looking to turn things around and get back to his winning ways.
Bisping just lost his middleweight championship belt to none other than Georges St. Pierre (rear naked choke in round 3) on 4 November, but it wasn't a particularly damaging fight. He took a few shots to the head, but nothing too extreme. His loss via rear-naked choke was not physically damaging like an outright KO and Bisping says he feels great physically.
Now, Bisping must get past a past a very tough, very promising prospect named Kelvin Gastelum (13-3). We last saw Kelvin Gastelum lose to Chris Weidman, but apart from that, he has all the trappings of a one-day middleweight champion. Prior to his Weidman loss, Kelvin starched Vitor Belfort. It's true Vitor Belfort is getting up there in age, but Gastelum showed blazing fast hands the likes of which we haven't seen since Vitor Belfort himself back in his glory days.
Kelvin Gastelum is fast. His loss to Chris Weidman delayed his title aspirations somewhat, but I believe Gastelum has all the tools he needs to improve on that loss and come back even better than before. What he did wrong in the Weidman fight is something that can be fixed with training. His striking speed and power, however, are special traits that few other fighters can just learn.
Of course, it's easy to underestimate Bisping. His fighting style doesn't look flashy and he's not the type of fighter to produce regularly highlight-reel KOs, but he is a very tough dude and his fundamentals are rock solid. We should also remember that Bisping is 5-1 over his last six fights, and that lone loss came at the hands of all-time UFC great Georges St. Pierre.
This will not be Bisping's first time entering a fight as an underdog. Michael Bisping was a huge underdog to the surging Luke Rockhold and stunned pretty much everyone with a first round KO. Bisping's fundamentals and grit make him a live dog in any fight.
However, I think the oddsmakers have this one right. Kelvin Gastelum is a bad matchup for Michael Bisping. The best way to beat Gastelum is to do what Weidman did and put him on the ground, or at least use the threat of the takedown to support the standup game… but that's not the kind of fighter Michael Bisping is.
Michael Bisping does not have the wrestling threat that Weidman had and that makes this more of a standup battle for Bisping/Gastelum. And in a standup battle, I'm betting Bisping will be outclassed by the faster, younger Kelvin Gastelum.
Michael Bisping Highlights
Kelvin Gastelum Highlights
Other UFC Fight Nights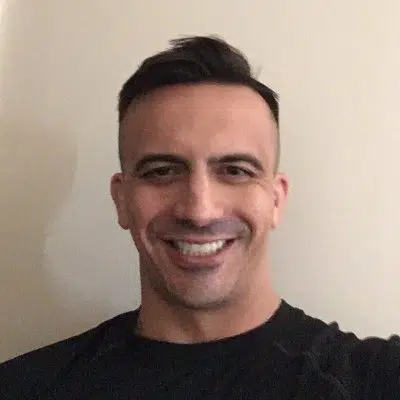 Wes Burns has more than a decade's worth of experience as a writer, researcher, and analyst in the legal online betting industry and is co-founder of OnlineBettingSites.com. Wes approaches his work from the viewpoint of players.