UFC Fight Night 123 Betting: Swanson vs. Ortega

The UFC will be showcasing a new crop of contenders this weekend as it puts on UFC Fight Night 123 this weekend in Fresno, California. At the top of the card is a featherweight matchup between longtime contender Cub Swanson and undefeated up-and-comer Brian Ortega. As Cub Swanson enters the later stages of his career at 34 years of age, every fight takes on new meaning in his hopes to finally fight for a title.
---
Where to Bet on Fight Night 123 Online
---
Meanwhile, Brian Ortega has a nearly-spotless record with 12 wins and 0 losses. In five fights in the UFC, he has four wins and a no contest. The one blemish on his record dates back to his first fight for the UFC back in 2014. That was a win over Mike de la Torre which was later overturned due to Ortega failing a post-fight drug test.
Since then, Ortega has won four more fights without issue, finishing all four. He's on a roll these days and will now have to get past Swanson. Cub Swanson has won 10 of his last 12, including a recent run of four straight decision victories. Swanson is the more experienced fighter of the two, but seems to have slowed a bit of late. Where Cub Swanson was once a highlight-producing knockout machine, six of his last seven victories came by decision.
We'll dive more into that matchup in a minute. First, let's look at the full fight card and compare the betting odds.
Full Fight Card
Main Event
Cub Swanson vs. Brian Ortega
Jason Knight vs. Gabriel Benitez
Marlon Moraes vs. Aljamain Sterling
Scott Holtzman vs. Darrell Horcher
Eryk Anders vs. Markuz Perez
Albert Morales vs. Benito Lopez
Prelims
Alexis Davis vs. Liz Carmouche
Luke Sanders vs. Andre Soukhamthath
Carls John De Tomas vs. Alex Perez
Frankie Saenz vs. Merab Dvalishvili
Early Prelims
Alejandro Perez vs. Iuri Alcantara
Chris Gruetzemacher vs. Davi Ramos
Antonio Braga Neto vs. Trevin Giles
UFC Fight Night 123 Betting Odds
The odds have been published and here's what the best UFC betting sites have on offer for Fight Night 123.
William Hill
ComeOn
Betsafe
Cub Swanson

Brian Ortega

10/11

10/11

20/23

10/11

13/14

13/15

Jason Knight

Gabriel Benitez

3/10

5/2

2/7

49/20

1/3

23/10

Marlon Moraes

Aljamain Sterling

4/7

11/8

5/8

5/4

9/14

5/4

Scott Holtzman

Darrell Horcher

9/10

9/10

5/6

20/21

6/7

14/15

Eryk Anders

Markuz Perez

1/3

23/10

4/13

47/20

1/3

9/4

Albert Morales

Benito Lopez

9/10

9/10

10/11

10/11

12/13

13/15

www.williamhill.com
www.comeon.com
www.betsafe.com
Cub Swanson vs. Brian Ortega Prediction and Preview
The UFC 123 headliner between Cub Swanson (25-7) and Brian Ortega (12-0) is an important one for both men. At 34 years old, Cub Swanson is getting to that point in his career where he needs to make something big happen soon so he can make his money, get out of the fight game and set up himself up for a comfortable retirement.
Swanson has been very vocal about doing exactly that. In an interview with the MMA Hour last month, Swanson candidly discussed his thoughts and expressed his frustration with not being able to work his way into a title fight. In the wide-ranging interview, Cub Swanson explained that he has been working hard, saving his money and wants to get at least one big payday so he can set his family up for the future.
"…looking back at all of the people who have gotten title fights — Chad Mendes got multiple, Frankie Edgar has gotten multiple, Aldo's gotten multiple, Korean Zombie got one out of nowhere, [Ricardo] Lamas has got one. All of the people at the top have all gotten them. And when Max took forever to get one, I was very vocal about him deserving a title fight. So I just don't see why, in 10 years with the company, I couldn't have gotten one. I feel like maybe they just don't think that highly of me."
The guy is 10-3 in the UFC and has won four straight, so he does have an argument to make. However, he also has losses against most of the people he named in that quote. If we look back far enough, Swanson has notched losses to Aldo (WEC 2009), Mendes (WEC 2010), Lamas (UFC 2011), Edgar (2014) and Holloway (2015).
If Swanson is to get that long-awaited title shot, he's going to have to make a statement against Ortega and possibly someone else before it happens. Swanson sounds like a great guy and he can put on such an entertaining show, but he does need to step it up just one more level to earn that long-awaited title shot.
In any case, the job he has before him right now is taking out the undefeated Brian "T-City" Ortega. Ortega is undefeated over 12 fights with his most recent stretch being especially impressive. Over his last four fights, Ortega has TKOed Thiago Tavares, submitted Diego Brandao, KOed Clay Guida and submitted Renato Carneiro.
Not only are these impressive wins over tough opponents, but the variety in finishes is indicative of an extremely well-rounded fighter. Ortega got his TKO win over Tavares with punches and his KO over Guida with a knee. His submission over Brandao was a triangle while his win over Carneiro was with a guillotine. That is about as perfect mix you can get of upper body and lower body striking and submission finishes.
Ortega also has a first round win over Mike de la Torre, but that one was overturned by the NSAC after a failed drug test for anabolic steroid drostanalone. It was a flagrant violation, but Ortega owned up to the foul without giving any excuses. However we choose to judge him for that issue, the fact is Ortega has continued to perform at a very high level without being caught up in any further issues. After that fight was overturned, Ortega came back a little over a year later to begin his current four-fight win streak.
It's hard to find much to say against Ortega except that maybe some of his wins have come at the last minute after putting himself in position to possibly lose fights. Ortega might have lost his fight against Clay Guida if he hadn't landed that knee strike KO with 25 seconds remaining. In fact, all four of his last four fights ended in the third round.
Ortega's propensity to win fights late speaks volumes of his mental toughness and ability to keep clear-headed, but he will have to be careful against Cub Swanson. Cub Swanson has some of the best striking in the division and could put Ortega into very dangerous waters if Ortega doesn't stay in control.
It's true Swanson hasn't finished a fight since 2013, but it is also true that Swanson could very well win this one via decision. I don't see a Cub Swanson stoppage very likely considering that, but Swanson does have the striking advantage. Ortega has some awesome grappling and his striking is improving every time we see him, but Swanson still has the advantage in the standup game until Ortega proves otherwise.
MMA bookmakers have priced this fight at about even money across the board, so at least you can pick whoever you want pretty much straight up for an even money shot. At 10/11 odds, your breakeven point on either fighter is 52.38%. So to make it simple, you have value here if you believe your fighter wins this fight about 55% of the time.
My Swanson vs. Ortega prediction has me giving the edge to Ortega in this one. Swanson has more miles on him and has slowed a bit of late with his decision victories. That's not a dig at Swanson because those were all tough opponents, but we have to consider that Swanson now faces a guy who has been on an absolute tear.
While Swanson has been picking up respectable decision wins over the likes of Hacran Dias, Tatsuya Kawajiri, Doo Ho Choi and Artem Lobov, Ortega has been finishing even tougher opponents. There's also one last interesting thing that may be indicative of how these guys perform over the course of a fight: Swanson's last two losses were both last-round submission losses while all four of Ortega's last four wins were last-round finishes.
Swanson is light on his feet and creative with the striking, and that will test Ortega. However, I'm looking for the younger fighter with four straight finishes to come through for the win. Ortega is tough enough to withstand the Swanson storm and get the victory.
Other UFC Fight Nights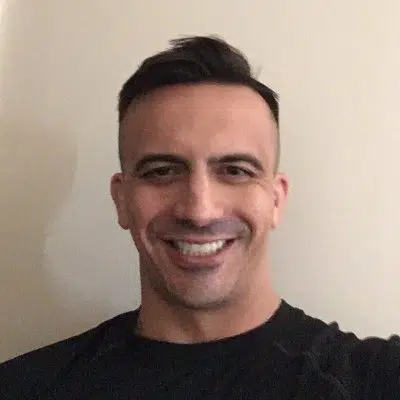 Wes Burns has more than a decade's worth of experience as a writer, researcher, and analyst in the legal online betting industry and is co-founder of OnlineBettingSites.com. Wes approaches his work from the viewpoint of players.