UFC Fight Night 86 Betting: Rothwell vs Dos Santos Odds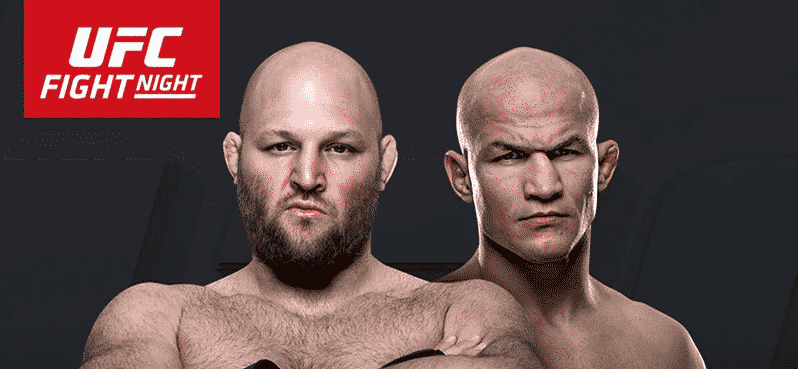 Ben Rothwell and Junior Dos Santos will both look to make the case for heavyweight contender status during UFC Fight Night 86 on 10 April in Zagreb, Croatia. The headlining heavyweights have both been involved in the fight game for a long time and both have an impressive resume with past wins over top notch competition.
---
Bet on Fight Night 86 Today:
---
Junior Dos Santos is the former UFC heavyweight champion and has been trying to claw his way back up ever since losing champion status to Cain Velasquez in their rematch back in 2012. Junior is not on a hot run of late, but he always puts on a great fight and remains as dangerous as ever. His last fight saw him face and lose to Alistair Overeem by way of second round KO.
Ben Rothwell, on the other hand, is on the hot streak of a lifetime. He has won five of his last six fights and is currently riding a four-fight win streak. His lone loss came at the hands of Gabriel Gonzaga while his five wins all came by either submission or KO. Ben Rothwell isn't just winning fights lately; he is finishing them early.
Even though Fight Night 86 does not have any titles on the line, the headline matchup does have future title implications. Plus, I expect to see fireworks in a fight that pits the powerful boxing of Junior Dos Santos against the well-rounded game of Ben Rothwell. UFC betting sites are matching this one almost evenly as far as the betting odds go. That's what we like to see in a fight from both a spectating standpoint and a betting point of view.
Previewing Ben Rothwell vs. Junior Dos Santos
Junior Dos Santos (17-4) has the hands to stand and bang with anyone in the game. If all you had to look at were his last five fights, you'd see an average 3-2 fighter and find it all too easy to write him off. The thing is, two of those three losses came at the hands of Cain Velasquez back when Cain was the dominant champion. Nobody else could even step up to challenge so the job always fell back to Dos Santos (who did beat Cain Velasquez in the first of what would be three matches between the two).
In his last fight, Cain lost to Alistair Overeem by second-round TKO. That happened in December and it came at the hands of one of the best overall strikers in the UFC. That was also the only time Dos Santos has ever lost to someone he hasn't already beaten once in the past.
Why Dos Santos Will Win: He has one punch KO power and can take enormous amounts of punishment without going down. Dos Santos can keep this one standing, out strike Rothwell on the feet and eventually find an opening to send Rothwell to sleep.
Why Dos Santos Will Lose: His chin has been tested to the max, and that much damage over a career tends to make fighters easier to KO. Dos Santos didn't look as crisp and willing to pull the trigger in his last fight against Overeem. If he doesn't turn up the aggression, Junior is going to have a long flight home from Croatia.
Junior Dos Santos Highlights
Ben Rothwell (36-9) has been picking off top-10 contenders since 2012 and is now on the verge of getting himself a long-awaited title shot. Rothwell has had a long career, but things started picking up for him in 2012 with his win over Brendan Schaub. He next had a loss to Gabriel Gonzaga but then turned things around and has since won four in a row with early stoppages in all.
That stretch saw Ben Rothwell dispatch Brandon Vera, Alistair Overeem, Matt Mitrione and Josh Barnett. In each of those, he won by either KO/TKO or submission. What makes that stretch even more impressive than it already is is that he beat some of the top fighters at their own games.
Just recently, he submitted Josh Barnett with a guillotine variation that Rothwell dubbed the "gogo choke." This is an important victory because Josh Barnett is one of the best submission wrestlers alive. Just as impressive was Rothwell's KO over Alistair Overeem, former K1 kickboxing champ. Ben Rothwell is an extremely well-rounded fighter, to say the least.
Why Ben Rothwell Will Win: Ben has proven that he can strike with the best strikers, grapple with the best grapplers and still come out on top. Ben can win this fight anywhere against a Dos Santos who just hasn't looked the same since those devastating losses to Cain Velasquez.
Why Ben Rothwell Will Lose: As great as Rothwell looked in the standup against Overeem, he let Barnett tag him with multiple hard shots. If Rothwell shows the same type of defense against someone who hits as hard as Junior Dos Santos, he'll be taking a nap.
Ben Rothwell Highlights
Betting Odds and Pick
I like how close the line has opened on this one because I'm confident in Ben Rothwell here. He just looks like the more well-rounded fighter given his numerous finishes via both striking and grappling. Furthermore, Rothwell is on a hot streak and his confidence is sky-high.
Then again, we've seen lately what happens to fighters who get too confident. In any heavyweight match, one mistake is all it takes to completely change the course of the night. I'll be backing Rothwell for sure, but I won't put the house on it because Junior is capable of putting anyone to sleep given the smallest opportunity.
Other UFC Fight Nights: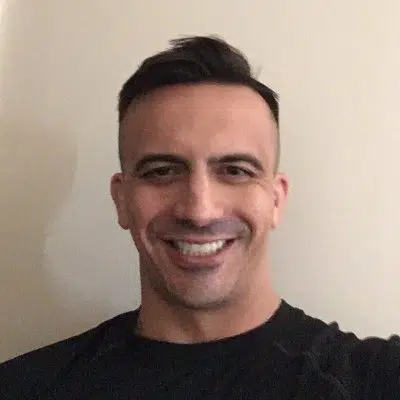 Wes Burns has more than a decade's worth of experience as a writer, researcher, and analyst in the legal online betting industry and is co-founder of OnlineBettingSites.com. Wes approaches his work from the viewpoint of players.