UFC Fight Night 90 Betting: Raphael Dos Anjos vs. Eddie Alvarez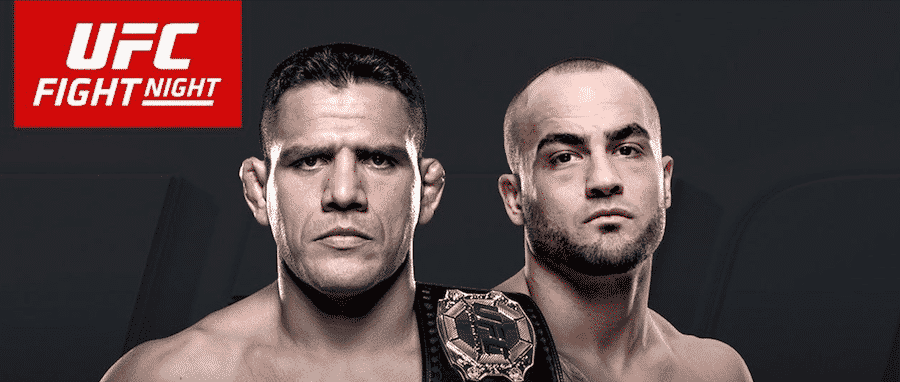 The UFC is putting together an epic week in July with three days of events that ultimately culminates in the ridiculously stacked UFC 200. The big week begins with UFC Fight Night 90 on 7 July, which is headlined by a lightweight title match between current champion Rafael Dos Anjos and Eddie Alvarez. It all kicks off on Thursday, 7 July 2016 and you can catch it on UFC Fight Pass.
Thursday night's main event match will see Rafael Dos Anjos attempt his second defense of the lightweight belt against former Bellator champion Eddie Alvarez. The card also features matchups between Derrick Lewis and Roy Nelson, Joseph Duffy and Mitch Clarke, and nine other fights. The headliner bout is definitely the highlight of UFC Fight Night 90, but it's not a bad card overall for a Thursday evening Fight Pass event – especially as the mere starting point for the big weekend the UFC has in store.
Where to Bet on Fight Night 90 Online:
Looking at Rafael Dos Anjos vs. Eddie Alvarez
Rafael Dos Anjos (25-7) and Eddie Alvarez (27-4) both come in as fighters who have defied all odds to get to this point. Rafael Dos Anjos started his career twelve years ago and spent a good deal of that time hanging around as a middle-ranked fighter who was solid, but not world-beater material. He was a jiu jitsu fighter first and striker second; good enough to compete but not quite elite.
He signed with the UFC in 2008 and his debut fight was a disaster. He faced Jeremy Stephens a UFC 91 (Couture vs. Lesnar) and fell by way of third round KO. He next faced Tyson Griffin in 2009 and dropped his second UFC fight with a decision. Dos Anjos then began a process in which he would rack up 3 or 4 wins in a row and then fail to come through once he met anyone in the upper ranks of the decision.
As Fightland puts it, he was "one of the best in the world at lightweight, but never really top ten material." Somewhere along the line, he improved his striking skills and suddenly started threatening some of the best fighters in the division with crisp, hard strikes to complement his impressive grappling acumen.
The first sign that Dos Anjos was about to do something special came with his 2013 win over striking standout Donald Cerrone. Dos Anjos looked like a completely different fighter as he outstruck Donald Cerrone over the course of a three-round fight that earned Dos Anjos the decision victory.
Dos Anjos lost his next fight to Khabib Nurmagomedov, but we can write that one off. Nurmagomedov is just a freak of nature and may very well become the most dominant fighter in the world if he can stay healthy. Rafael Dos Anjos made up for the loss three months later with a TKO victory over Jason High at UFC Fight Night 42.
After that came the fight that suddenly put Rafael Dos Anjos on everyone's radar. In august of 2014, Dos Anjos faced Benson Henderson and mauled Henderson for a first round KO. That was the first time anyone had ever KOed Henderson and the dominant victory immediately landed Dos Anjos in contender territory. He followed that momentous feat with a 3-round decision over Nate Diaz in December 2014.
In 2015, Dos Anjos finally got his title shot against then-champion Anthony Pettis. Rafael came into that fight as a massive underdog but emerged victories after a five round affair that displayed the new and improved Dos Anjos striking game. Dos Anjos then defended his title for the first time against Donald Cerrone in December 2015 and it was a massacre. Dos Anjos took it to Cerrone and got the TKO victory in barely over a minute.
That brings us up to present day, where Dos Anjos will defend his title for the second time against Eddie Alvarez. Rafael Dos Anjos is riding a five-fight win streak and has won 10 of his last 11 fights.
The Career of Eddie Alvarez has also been a long and windy road up to this point. His thirteen-year career in mixed martial arts started way back in 2003, but his experience in martial arts dates back even further than that. Alvarez competed in boxing and wrestling during his high school years in Philadelphia and became a two-time National Prep All-American and placed twice in the National Prep School Wrestling Championships.
He moved to mixed martial arts immediately after high school and won his first ten MMA fights in various organizations. He became the MFC welterweight champion in 2006 and continued from there through other organization before landing in Bellator. There, he became the lightweight champion in 2009, defended the title successfully, almost left Bellator to fight in the UFC but eventually returned to Bellator and became the lightweight champion once again in 2013.
Alvarez signed with the UFC in 2014 much to the delight of his fans. Over his career in mixed martial arts, Alvarez has displayed heart, grit and an exciting fighting style as a hard scrabble Philadelphia kid. However, his UFC debut saw him immediately face Donald Cerrone – a tough fight for anyone. Cerrone emerged with the decision win after a three-round fight.
In his next fight, Eddie Alvarez was given yet another tough matchup, this time against the accomplished Gilbert Melendez. Melendez roughed up Alvarez in the first round and looked to be on the verge of giving Eddie his second loss in a row. With one eye swollen and momentum clearly in favour of Melendez, Eddie toughed it out, brawled when he could and managed to complete a couple takedowns and keep the pressure on Melendez. It wasn't a pretty fight, but it was enough to secure the win for Alvarez and showcase his grit in tough bouts.
Alvarez earned title contender status in his next fight against former lightweight champion Anthony Pettis. Eddie came into that fight as a major underdog but used his wrestling to pressure Alvarez against the cage and grind his way to a boring decision victory. Alvarez received his fair share of criticism for the uncharacteristically lackluster fight, but we have to give him credit for imposing his will on Pettis despite being such an underdog ahead of the fight.
On July 7th, Alvarez will face his biggest test to date against the reigning lightweight champion. Oddsmakers are pricing Eddie Alvarez as a major underdog at more than 3-to-1 to win the belt. Meanwhile, the bookmakers will be asking you to lay more than £400 on Dos Anjos for a shot at a £100 payout.
The Pick
Raphael Dos Anjos should win this fight pretty handily. His improvement in recent years is nothing short of remarkable and his record speaks for itself. Not only does Dos Anjos have more victories over top competition, but his victories have been way more dominant. His most recent high profile victories have come over the likes of Donald Cerrone (twice), Benson Henderson, Nate Diaz and Anthony Pettis. Over his current five-fight win streak, Dos Anjos has ended three of those fights early.
Eddie Alvarez is a fan favourite and seems like a great guy, but I think he's in trouble on 7 July. He only has three fights so far in the UFC and one of those was a loss while the other two were definitely not dominant victories of the sort RDA achieves. If Alvarez wins this one, it will probably be by using his pressure to keep RDA against the cage on his way to another decision victory.
Eddie Alvarez Highlights
Full Card
Rafael Dos Anjos vs. Eddie Alvarez
Roy Nelson vs. Derrick Lewis
Alan Jouban vs. Belal Muhammad
Joe Duffy vs. Mitch Clarke
Mike Pyle vs. Alberto Mina
John Makdessi vs. Mehdi Baghdad
Anthony Birchak vs. Dileno Lopes
Russell Doane vs. Pedro Munhoz
Felipe Arantes vs. Jerrod Sanders
Gilbert Burns vs. Lukasz Sajewski
Marco Beltran vs. Reginaldo Vieira
Vicente Luque vs. Alvaro Herrera
UFC Fight Night 90 Betting Odds
It's looking like most betting sites that cover the UFC will only cover two of Fight Night 90's matchups. The rest of fighters on the card are relatively unknown and there's a busy week of fights to look forward to. If anything changes, I'll update this post. But for now here's what the oddsmakers are paying for Dos Anjos/Alvarez and Nelson/Lewis.
Other UFC Fight Nights: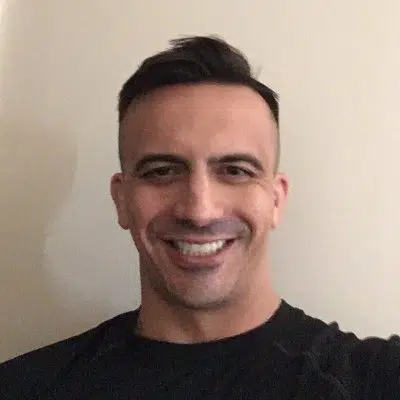 Wes Burns has more than a decade's worth of experience as a writer, researcher, and analyst in the legal online betting industry and is co-founder of OnlineBettingSites.com. Wes approaches his work from the viewpoint of players.