UFC Fight Night Betting: Demian vs. Maia Carlos Condit Odds

Fresh off the back of an epic UFC 202 that saw Conor McGregor and Nate Diaz put together one of the best fights in a long time, the Ultimate Fighting Championship heads next to Vancouver. UFC on FOX 21: Maia vs. Condit happens this Saturday at 1 AM BST / 8 PM ET.
---
Bet Online Maia vs. Condit Online at:
---
Brazilian Jiu Jitsu prodigy Demian Maia and MMA veteran Carlos Condit will headline the event on FOX. You don't hear about either of these guys quite as much these days with so much overall star power in the UFC, but this really looks like a great matchup between two experienced and tough fighters with a combined record of 53 wins, 14 losses.
Full Card
Main Event
Demian Maia vs. Carlos Condit
Anthony Pettis vs. Charles Oliveira
Paige VanZant vs. Bec Rawlings
Joe Lauzon vs. Jim Miller
FOX Prelims
Sam Alvey vs. Kevin Casey
Chad Laprise vs. Thibault Gouti
Enrique Barzola vs. Kyle Bochniak
Shane Campbell vs. Felipe Silva
Fight Pass Early Prelims
Josh Emmett vs. Jeremy Kennedy
Garreth McLellan vs. Alessio Di Chirico
Ning Guangyou vs. Marlon Vera
Ryan Janes vs. Adam Hunter
Demian Maia vs. Carlos Condit Preview
This fight will most likely shape up to be a classic striker vs. grappler matchup due to two factors. First of all, Demian Maia is one of the best grapplers to ever enter the Octagon. He was a high level grappler before he even gained recognition in mixed martial arts and remains one of the few successful fighters able to rely almost exclusively on his grappling game. It's just that good.
Carlos Condit (30-9) does have a well-rounded game with numerous submission and KO/TKO victories, but nobody wants to mix it up with Demian Maia on the ground. Condit will be looking to keep the fight standing and win this one with striking, which is a weak area for Demian Maia. Prepare to watch Carlos Condit rely on his striking and takedown defense while Demian Maia looks to put his superb wrestling and jiu jitsu on display.
Most recently, Carlos Condit fought Robbie Lawler back in January for the welterweight title. It was a close, back-and-forth affair that ended in a controversial split decision in favour of Lawler. Even though the fight goes on his record as a loss, I think Condit came out of that fight looking better than before.
That fight also showed just how good Condit's striking is. He landed more strikes overall and nearly twice as many significant strikes as Lawler over those five rounds. Condit has proven his striking acumen time and again against some serious opposition. If Condit is going to get the win over Maia, it will come by way of striking.
Condit also has a great ground game with 13 submission victories on record. He has a nasty and active guard that he uses to great effect. However, this may very well be a negative for him against Demian Maia. Condit's guard game is so good that it seems like he neglects his takedown defense. He's almost too comfortable fighting from the bottom. That could spell trouble against someone like Maia who has an incredible "take them down, beat them on the ground" game.
Demian Maia (23-6) is one of the few pure grapplers who continues to win at the highest levels in MMA. He had an extremely successful grappling career before he even switched to MMA. He accumulated multiple black belt level titles as early as 2001 and even went on to win gold at the 2007 ADCC.
Other grappling specialists have made the switch to mixed martial arts, but none have replicated Maia's success in the Octagon except for maybe Jacaré – but even he is a different case as his striking has come a long ways since making the switch.
While grappling specialists tend to do well on the regional circuit, they run into trouble as they ascend to higher level competition. Eventually, they run into someone who can strike well and can back it up with solid takedown defense. If you're a grappler and you can't get the takedown and you're getting lit up on the feet, you're stuck playing a losing game.
What Demian Maia does differently is in the takedown game. His striking has improved, but it is his takedowns that make the difference. Over and over again, we have seen Maia successfully drag strong wrestlers to the ground where Maia is strongest. His striking is just barely good enough to keep him in the game long enough to eventually score the takedown and win the fight.
Demian Maia's advantage going in on Saturday is obviously his ground game. Although Condit will have the always-present puncher's chance to score a flash KO, Condit's takedown defense isn't the best at 39.78% according to the UFC. That's not even enough to put Condit in the top-10 for that stat among active welterweights.
Furthermore, Demian Maia is on a five-fight win streak over some very good fighters. Two of those victories came by way of submission over Neil Magny (64% takedown defense) and Matt Brown (62% takedown defense). However, Condit looked really good in his last outing. And him being a long, tough striker does work in his favour.
There is a good chance this fight hits the ground at some point. For Condit to win, he will have to survive long enough to either drag this thing out to five rounds for a decision victory or stop Maia with strikes. It's doable, but I think Maia has the advantage here.
Carlos Condit Highlights
Latest Betting Odds
MMA sportsbooks are pricing the headline event at dead even odds almost across the board. Most betting sites are also taking over/under bets on how long this bout will last, and some will even let you bet on the exact round of victory and method of victory.
Related: UFC Fight Night Tampa: Nurmagomedov v Ferguson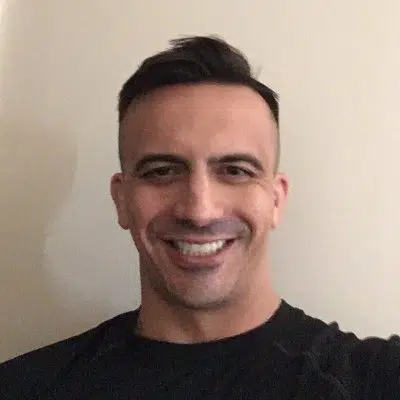 Wes Burns has more than a decade's worth of experience as a writer, researcher, and analyst in the legal online betting industry and is co-founder of OnlineBettingSites.com. Wes approaches his work from the viewpoint of players.