UFC Fight Night Tampa Betting: Nurmagomedov v Ferguson

UFC on Fox 19 will be lighting up things in Tampa, Florida with a lineup that is stacked for a free fight card. A five-round lightweight fight between Russian wrestling extraordinaire Khabib Nurmagomedov and rising star Tony "El Cucuy" Ferguson headlines the event along with a number of other high profile fighters who are itching to shake things up in the UFC.
In addition to the much-anticipated main event bout, we'll get to see Rashad Evans, Glover Teixeira, Lyoto Machida, Dan Henderson, Tecia Torres, Rose Namajunas and Cub Swanson in action. This is the type of card that could easily carry an actual PPV event, but instead we'll get to watch it for free on cable on 16 April 2016.
---
Best UFC Bookmakers:
---
Khabib Nurmagomedov v Darrell Horcher
Update 2: The UFC has found a replacement for Tony Ferguson. Khabib Nurmagomedov will now be fighting Darrell Horcher. Horcher holds a solid 12-1 record fighting in smaller promotions, but this will be his first fight in the UFC.
Man, just imagine finalling getting the call from the UFC only to find out you're going to be fighting one of the most dangerous opponents in the organization. Cowboy Cerrone was chomping at the bit for this fight, but the UFC did not want that fight. So, they'll feed a newcomer to The Eagle.
This is probably the best thing that could have happened for Khabib, though. He's had a two year layoff and can now get back in action with a tune-up fight. It would be crazy to see an upset here, but I don't think that's happening. I just checked with all the major UFC betting sites and the bookmakers want none of that. They are still taking wagers on other bouts, but there's nothing yet for Khabib. I'll keep checking just in case someone does decide to open the action on Nurmagomedov vs. Darrell Horcher. If anything changes, you'll see it right here.
Previous Update: Tony Ferguson Withdraws from Fight
Bad news in MMA-land today. Tony Ferguson had to withdraw from the upcoming fight against Khabib Nurmagomedov due to some kind of serious injury or medical condition. I'm not sure on the specifics of the problem, but this Tweet from yesterday sounds pretty serious.
Fox Sports is reporting in the meantime that UFC Fight Night Tampa will now be headlined by the Rashad Evans and Glover Teixeira fight. However, there is also the possibility that someone else will step in to face Khabib. Once again, the great Donald "Cowboy" Cerrone has offered to step up to the plate:
Ariel Helwani is also reporting that Cowboy is at the top of the list to step in as a replacement:
If the UFC brass do indeed go with Donald as the replacement, all will be well. Donald Cerrone is by far one of the most active fighters in the history of the UFC. He has developed a well-deserved reputation over the last few years as always willing to take any fight, at any time with or without notice.
If they can't line up Cerrone for the fight, Rafael Dos Anjos is also looking for a rematch:
Stay tuned for further updates.
Previous post continues below.
---
This is such a great matchup with two fighters boasting a combined record of 44-3. Both fighters are currently riding extended win streaks and either one could easily earn a title fight with a victory in Tampa.
Tony Ferguson (20-3) has won seven fights in a row dating back to October of 2013. The last time he lost a fight was a decision loss to Michael Johnson back in 2012. His last loss prior to that occurred nearly seven years ago. Another way to look at it is that in his last fourteen fights, Ferguson has lost just once.
During his latest win streak, Ferguson has finished five fights and gone to a decision in two others. His most recent outing saw him finish Edson Barboza in the second round with a brabo choke. Other noteworthy wins over this stretch include victories over Gleison Tibau, Abel Trujillo and Danny Castillo.
Khabib Nurmagomedov (22-0) was one of the most promising fighters on the UFC roster until he was sidelined by injury after injury. He was originally slated to fight Tony Ferguson back in December but had to withdraw due to a knee injury. It has now been two years since we last saw "The Eagle" enter the Octagon.
After having to pull out of three fights in a row due to knee issues, Khabib is finally ready to get back in there and show the world why he thinks he's the best 155-pounder in the world. And to be fair, he makes a compelling case. His last fight in April of 2014 saw him thoroughly dismantle Rafael Dos Anjos, who would later go on to win the lightweight championship belt.
MMA bookmakers are giving Nurmagomedov the edge in this one, although it's not a huge advantage. The obvious concern here is the time he has spent out of action. Ring rust is a very real thing and we really have no idea how much time Khabib has spent training versus simply rehabbing his rickety knees. Furthermore, he's jumping right back in with a full 5-round fight against one of the most dangerous fighters in the division.
Khabib's strengths revolve around his wrestling game, which is a mixture of freestyle wrestling, judo and sambo. His striking game has improved over the years, but grappling is by far his main advantage going into this fight. If Khabib gets his hands on you, you're probably going for a ride. It is almost comical to watch him implement a game plan that consists of picking people up and then roughly putting them back down again.
For his part, Tony Ferguson has a serviceable wrestling game and a stronger "overall" game. Ferguson is a complete mixed martial arts fighter who uses his rangy striking, unorthodox attacks and almost careless attitude towards taking the fight anywhere at any time. He is dangerous while standing, possesses a crafty submission game on the ground and can even win fights from his back.
The smart game plan for Ferguson on 16 April will be to use his range to maximum effect and do whatever it takes to keep this fight standing. His length and ability to mix up his striking game will give him the advantage, but only if he can keep this fight where he wants it.
I expect Khabib to do what he always does, which is pressure, pressure, pressure. Nurmagomedov wins by setting a grueling pace and forcing opponents to carry his weight for round after round until he grinds the very well out of them. However, this plan of action is predicated on his ability to close the distance and finish takedowns.
We saw Khabib at his best in his last fight against current champ Rafael Dos Anjos. What we saw on that night was a grappling clinic as Khabib took Dos Anjos down at will, passed his guard and smothered him for three straight rounds. Dos Anjos has a great standup game as evidenced by his dominant victories over Donald Cerrone and Anthony Pettis. Khabib's ability to dominate as powerful a striker as Dos Anjos bodes well for his chances against Ferguson.
Full Fight Card
Main Card
Khabib Nurmagomedov v Tony Ferguson
Rashad Evans v Glover Teixeira
Lyoto Machida v Dan Henderson
Tecia Torres v Rose Namajunas
FOX Prelims
Michael Chiesa v Beneil Dariush
Cub Swanson v Hacran Dias
John Dodson v Manny Gamburyan
Court McGee v Santiago Ponzinibbio
Fight Pass Early Prelims
Bethe Correia v Raquel Pennington
Randy Brown v Michael Graves
Caio Magalhaes v Cezar Ferreira
Drew Dober v Islam Makhachev
Omari Akhmedov v Elizeu Zaleski dos Santos
Related: UFC Fight Night: Demian vs. Maia Carlos Condit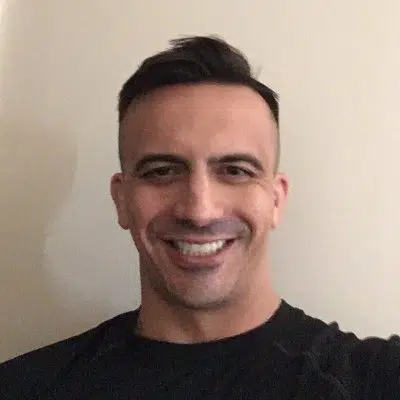 Wes Burns has more than a decade's worth of experience as a writer, researcher, and analyst in the legal online betting industry and is co-founder of OnlineBettingSites.com. Wes approaches his work from the viewpoint of players.