UFC on FOX 20: Holly Holm vs. Valentina Shevchenko

July continues to deliver the goods for MMA fans as this weekend, we have yet another UFC card to look forward to. UFC on FOX 20 gets underway Saturday night at the United Center in Chicago with the main event matchup between former bantamweight champion Holly Holm and accomplished Muay Thai fighter Valentina Shevchenko.
---
Bet on UFC on FOX 20 Online at:
---
A co-main event between Edson Barboza and Gilbert Melendez will shake things up in the men's lightweight division with each fighter heading in different directions. While Edson Barboza looks to cement his place in line for a title shot after beating former champion Anthony Pettis, his opponent will be looking to make a comeback of sorts after losing two in a row before serving a 1-year suspension for a failed drug test.
Full Fight Card
Main Card
Holly Holm vs. Valentina Shevchenko
Edson Barboza vs. Gilbert Melendez
Francis Ngannou vs. Bojan Mihajlovic
Felice Herrig vs. Kailin Curran
Eddie Wineland vs. Frankie Saenz
Undercard
Darren Elkins vs. Godofredo Pepey
Alexander Yakovlev vs. Kamaru Usman
Michel Prazeres vs. J.C. Cottrell
Alex Oliveira vs. James Moontasri
Hector Urbina vs. George Sullivan
Jim Alers vs. Jason Knight
Luis Henrique vs. Dmitry Smolyakov
Holly Holm vs. Valentina Shevchenko Preview
The main event on Saturday night's fight card looks promising from an action standpoint. In this one, we get two very accomplished strikers who first made their respective marks in other standup sports (boxing for Holm and Muay Thai for Shevchenko). Look for some fireworks in this fight as one seeks to regain her place at the top of the division while the other seeks to establish herself with a victory over the former champ.
Most UFC fans first became acquainted with Holly Holm (10-1) in the run-up to her championship bout with Ronda Rousey at UFC 193. After the infamous head kick KO that was heard 'round the world, Holly Holm took over the bantamweight mantle but lost it on her first defense attempt to Miesha Tate (who subsequently surrendered the title to Amanda Nunes).
With the women's bantamweight belt passing from fighter to fighter like a hot potato, every fight near the top of the rankings takes on greater importance. On Saturday, we'll get to see Holly Holm try once again to turn things around and get back to title contention.
Standing in her way is the up-and-coming Valentina Shevchenko (12-2). Shevchenko is coming off a loss to current champ Amanda Nunes. Prior to her last fight, however, she put together a five-fight win streak capped off by a decision win over Sarah Kaufman in her UFC debut. Her loss to Amanda Nunes now looks a little better with Nunes later going on to claim the title.
In comparing these two fighters, we have two accomplished strikers. Holly Holm made a mark in boxing before entering MMA. As a professional boxer, she amassed a 33-2-3 record and held titles in three different weight classes. She was named Ring Magazine female fighter of the year in both 2005 and 2006, and is considered to be one of the best female boxers of all time.
Meanwhile, Valentina Shevchenko stands as a multiple-time world Muay Thai and K1 kickboxing champion with a record of 56-2 in the standup arts. She has so far demonstrated an ability to translate her kickboxing experience to the Octagon, but Holly Holm will be a major test.
Edson Barboza vs. Gilbert Melendez Preview
The co-main matchup between Edson Barboza and Gilbert Melendez is full of opportunity for both fighters. For Barboza, this gives him a chance to build momentum for a title shot after defeating former champ Anthony Pettis at UFC 197. That was a big win for Barboza and it put him right back near the top of the rankings.
Meanwhile, this match gives Melendez a shot a redemption after dropping two in a row and serving a one-year suspension for that failed drug test. Even better, things just happened to work out that Melendez gets to come back with a fight against one of the hottest prospects in the division. A win here would provide a huge boost for Melendez given his recent history. The stakes are high, however, because a loss here would extend his losing streak to three to go along with his failed drug test.
Edson Barboza (17-4) last fought in April and scored an important victory over the former champion Anthony Pettis. That was an important victory no doubt, but it does lose a little of its luster when we consider that was Showtime's third straight loss. In all, Barboza has gone 2-2 in his last four fights and beating Gilbert Melendez will give him a good push in the right direction. Despite his recent issues, Melendez is not an easy fight by any stretch.
Barboza is an entertaining fighter with his soul-crushing leg kicks and heavyhanded boxing. If you enjoy the standup aspect of mixed martial arts, Barboza is one to watch. He looked technical and in control against Pettis in April and should have the standup advantage over Melendez.
Gilbert Melendez (22-5) is a former Strikeforce and WEC champion but has struggled since entering the UFC. His UFC record stands at just 1-3 since his debut in 2013. Then again, it's not like Melendez was gifted a bunch of easy fights. Since joining the UFC, he has faced Benson Henderson, Diego Sanchez, Anthony Pettis and Eddie Alvarez. In that group there are three former or current UFC champions.
Melendez has a strong standup game as evidenced by multiple KO/TKO finishes, but his wrestling background is his real advantage in most fights. That said, Edson Barboza is a much scarier striker. Gilbert's best bet will be to use his wrestling to take this fight to the ground and finish off Barboza safe from those vicious leg kicks.
UFC Fight Night Chicago Betting Odds
One of the keys to success in MMA betting is to get the best odds possible on every wager no matter who you back. Below you'll see how the top bookmakers have priced each fight. All you need to do is make your pick and then book your bet with the betting site that is offering the best price for your money.
Other UFC on Fox Events: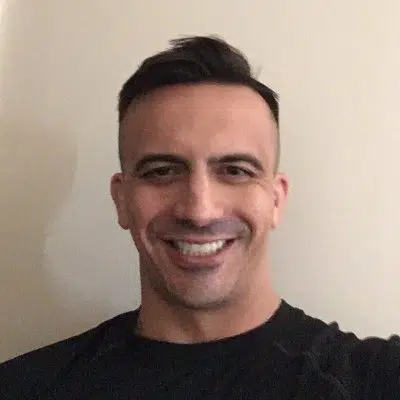 Wes Burns has more than a decade's worth of experience as a writer, researcher, and analyst in the legal online betting industry and is co-founder of OnlineBettingSites.com. Wes approaches his work from the viewpoint of players.