UFC on FOX 25 Betting: Weidman vs. Gastelum

The UFC will be making its next stop in New York to host UFC on FOX 25: Weidman vs. Gastelum this weekend. UFC on FOX 25 has a host of New York natives lined up to fight in front of a hometown crowd in Long Island.
Headlining the event will be a tough fight between New York native and former middleweight champ Chris Weidman and TUF-17 winner Kelvin Gastelum. These two fighters couldn't be moving in more opposite directions career-wise with Weidman losing his last three via KO/TKO and Gastelum on a three-fight win streak.
---
Best Online Bookmakers to Bet on the UFC
---
This is a must-win for Weidman as he seeks to turn his career around and the biggest test yet for Kelvin Gastelum as he seeks to make his mark on the middleweight division. UFC betting sites are now booking bets on the three biggest fights on the card which include Weidman vs. Gastelum, Patrick Cummins vs. Gian Villante and Dennis Bermudez vs. Darren Elkins.
Below is the full UFC on FOX 25 lineup and we'll follow that up with a comparison of the latest betting odds and a preview of the main event.
Full Fight Card
Main Card
Chris Weidman vs. Kelvin Gastelum (middleweight)
Dennis Bermudez vs. Darren Elkins (featherweight)
Patrick Cummins vs. Gian Villante (light heavyweight)
Jimmie Rivera vs. Thomas Almeida (bantamweight)
FOX Prelims
Lyman Good vs. Elizeu Zaleski dos Santos (welterweight)
Rafael Natal vs. Eryk Anders (middleweight)
Ryan LaFlare vs. Alex Oliveira (welterweight)
Damian Grabowski vs. Chase Sherman (heavyweight)
Fight Pass Early Prelims
Kyle Bochniak vs. Jeremy Kennedy (featherweight)
Brian Kelleher vs. Marlon Vera (bantamweight)
Timothy Johnson vs. Junior Albini (heavyweight)
Shane Burgos vs. Godofredo Pepey (featherweight)
Frankie Perez vs. Chris Wade (lightweight)
UFC on FOX 25 Betting Odds Comparison
And now we compare the UFC on FOX 25 odds across three major bookmakers in order to help you find the best odds for your fighters. The first chart displays the current betting odds at international bookmakers while the second chart is for everyone from the USA. As always, the purpose here is to make it easy to see which sites provide the greatest value for your MMA betting.
Betting on Weidman vs. Gastelum
Former middleweight champion Chris Weidman will be meeting former welterweight fighter Kelvin Gastelum in a middleweight matchup this Saturday in Long Island for UFC on FOX 25. Weidman will be fighting in front of a friendly hometown crowd as he seeks to get back on track after a series of three straight losses to tough competition.
Kelvin Gastelum will also be looking to move up in the rankings as he faces a step up in competition against a former champion. Gastelum has won three fights in a row, although his latest fight (a win over Vitor Belfort) has since been reverted to a no contest after testing positive for marijuana. Gastelum served a 90-day suspension and now will be looking to add another notch to his win column and get his official record back on track.
Although Gastelum's win over Vitor Belfort is no longer official in the record book, there is no doubt that it was a convincing win over a tough opponent. It took him less than a round to finish the formidable Vitor Belfort.
Online bookmakers have priced Gastelum as a small favourite in this fight and that seems about right given what we've seen from both fighters of late. Gastelum has been on a tear with wins over Johny Hendricks, Tim Kennedy and now Vitor Belfort (even if it is unofficial). His win over Hendricks was the only one of those fights that even went the distance.
Chris Weidman is in a bit of a weird place right now and that makes it tough to gauge him as a fighter. Weidman has dropped three in a row now, but each of those losses was "excusable" in a way. What I mean is, he definitely lost those fights, but you can still make a good case that Weidman hasn't completely fallen apart as a fighter. It's just that each of those losses came in a such a manner that it does not necessarily mean Weidman has fallen off as a fighter.
Weidman's first loss in his current streak came in his middleweight title defense against Luke Rockhold. Weidman was holding his own throughout that fight and even looked to be turning up the pace en route to a victory. But then, Weidman threw an ill-advised spinning hook kick that gave Rockhold a chance to take Weidman down and beat him to a pulp on the ground.
Weidman's loss in that fight could sort of be explained away that it was a momentary lapse of judgment and that Rockhold was simply skilled enough to capitalize. "Would haves" and "should haves" do not mean much in fighting, but the point is you might not necessarily judge Weidman from that one fight alone when betting on him in future fights.
However, that line of thinking took two more hits as Weidman dropped his next two. In his subsequent fight, Weidman faced Yoel Romero and got destroyed when he shot in for a takedown at the exact moment Romero threw a flying knee. Knee connected to head in mid-air and Weidman was KOed in brutal fashion. Another bad loss, but Romero's timing was so perfect that this could have happened to everyone.
Weidman's most recent loss was the ugliest and weirdest of the bunch. During the Weidman / Mousasi fight, Mousasi threw a knee that UFC referee Dan Miragliotta thought was illegal due to Weidman's hand being on the ground at the time the knee landed. Miragliotta called the fight off prepared to disqualify Mousasi for an illegal knee.
At the same time, it looked like Weidman was milking the opportunity to get a win via DQ. A slow motion instant replay showed Weidman's hand was not on the ground and the knee was ruled legal even though New York MMA rules do not allow the use of instant replay. Even so, Miragliotta called the fight off and gave Mousasi the win.
It was a strange episode and a weird way to lose, but I do believe things worked out for the best in the end. Although the fight should not have been stopped, Mousasi's knee was devastating and most likely would have finished the fight anyways.
Prior to his 3-loss streak, Weidman had the run of a lifetime inside the UFC. He worked his way up to the title shot by winning his first seven pro fights and then notching key victories over Demian Maia and Mark Munoz. Weidman then made his mark on the world by being the first person in a long line of attempts to beat Anderson Silva, and he did that twice. Weidman then defended his title against Lyoto Machida and Vitor Belfort before entering his current losing skid.
Anyways, the point of all this is to say we shouldn't sleep on Weidman just because he has dropped three straight fights. It is certainly not a confidence-inspiring run and should be taken into account when betting on UFC on FOX 25, but we should look more closely at how these two fighters specifically match up as individuals.
The Style and Size Matchup
The advantages in favour of Weidman are his size and wrestling. Weidman is a big middleweight and has a lifetime of experience cutting weight so he should have no trouble cutting the weight and coming in as the larger fighter on fight night – especially against someone who was fighting one division down just three fights ago.
Weidman stands at 6'2" with a 78" reach while Gastelum stands at 5'9" with a 71" reach. That is a major size discrepancy and Weidman does have a pretty decent standup game. Gastelum may have the faster hands, but Weidman is good at cutting angles and timing his takedowns off striking (with the Yoel Romero flying knee being the glaring exception).
Kelvin Gastelum seems to have the better cardio and has looked fast at his new weight class now that he's not killing himself to make weight. With this being a 5-round fight, Gastelum has the advantage if he can survive the Weidman takedown attempts early and then use his speed to pick the bigger man apart in the later rounds.
The other things to consider are mental state and accumulated damage. Weidman has been in some wars in his career and his last three losses came in brutal fashion. You have to wonder if Weidman has the confidence in himself to fight top level competition, especially when I'm so suspicious that he tried to milk the "illegal" knee in his last fight.
Gastelum, on the other hand, is eight years younger, on a three-fight win streak and his only losses have come by decision. On the other hand, Gastelum did have trouble on the ground against Neil Magny and Chris Weidman is an even bigger and better wrestler. This is going to be an awesome fight if prime Weidman shows up on Saturday.
This is a very, very tough fight to call. I'm partial to Chris Weidman and would like to see him get back to his winning ways, so this may be a biased opinion… But Weidman does have the tools to beat Gastelum. Weidman is an incredible grappler and can get the takedown then finish the fight on the ground if he shows up to fight.
I like Weidman as an underdog here. The biggest question, however, is what his mental and physical states are like after losing three straight fights and taking significant damage in every single one of those losses.
Chris Weidman Highlights
Kelvin Gastelum Highlights
Other UFC on Fox Events: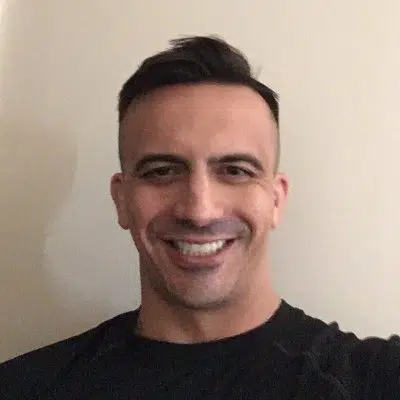 Wes Burns has more than a decade's worth of experience as a writer, researcher, and analyst in the legal online betting industry and is co-founder of OnlineBettingSites.com. Wes approaches his work from the viewpoint of players.