UFC on FOX 26 Betting: Lawler vs. Dos Anjos

The UFC will be holding its last event of 2017 this weekend in a UFC on FOX event featuring top two welterweight contenders Robbie Lawler vs. Rafael Dos Anjos. This fight is being described as a welterweight eliminator, meaning the winner of this one is highly likely to challenge Tyron Woodley for the title.
---
Best MMA Betting Sites:
---
Lawler vs. Dos Anjos has all the ingredients necessary for a great fight with both men known for being hard-nosed but high-level strikers who always put on exciting fights. Robbie Lawler has taken part in some of the best fights in UFC history while Rafael Dos Anjos has very fast hands and a brutal striking style that has left the likes of Donald Cerrone reeling in the face of the Brazilian whirlwind.
Actually, the entire fight card looks exciting with a lot of matchups between tough fighters who love to stand up and hate to quit. Many of these fights would be completely appropriate on a pay-per-view event even though we'll be watching this one free on TV.
It all goes down on Saturday, 16 December at Bell MTS Place in Winnipeg. The fights begin at 8 PM ET and 1 AM GMT. You can watch it on FOX in the United States and BT Sport in the UK.
Here's the full fight card.
Main Card
Robbie Lawler vs. Rafael Dos Anjos (welterweight)
Ricardo Lamas vs. Josh Emmett (featherweight)
Santiago Ponzinibbio vs. Mike Perry (welterweight)
Glover Teixeira vs. Misha Cirkunov (light heavyweight)
Prelims
Jan Blachowicz vs. Jared Cannonier (light heavyweight)
Julian Marquez vs. Darren Stewart (middleweight)
Chad Laprise vs. Galore Bofando (welterweight)
Tim Elliott vs. Pietro Menga (flyweight)
John Makdessi vs. Abel Trujillo (lightweight)
Alessio Di Chirico vs. Oluwale Bamgbose (middleweight)
Early Prelims
Jordan Mein vs. Erick Silva (welterweight)
Nordine Taleb vs. Danny Roberts (welterweight)
UFC on FOX 26 Betting Odds
One of the interesting things I've noticed while researching this card is there seems to be little consensus on how many of these fights pan out. The headliner has a lot of people on both sides and making a strong case for each fighter. As it turns out, the current UFC odds do price most fights fairly closely.
The Robbie Lawler vs. Rafael Dos Anjos odds are about as even money as it gets across the board. Below, you can compare the odds across three major bookmakers that offer UFC betting.
ComeOn
Betway
William Hill
Robbie Lawler

Rafael Dos Anjos

20/23

20/23

4/5

1/1

9/10

9/10

Ricardo Lamas

Josh Emmett

4/11

41/20

4/11

2/1

2/5

19/10

Santiago Ponzinibbio

Mike Perry

20/39

6/4

4/7

13/10

8/15

6/4

Glover Teixeira

Misha Cirkunov

6/5

2/3

11/10

4/6

11/10

8/11

www.comeon.com
www.betway.com
www.williamhill.com
Robbie Lawler vs. Rafael Dos Anjos Preview
The UFC on FOX 26 headliner features two former champions in Robbie Lawler and Rafael Dos Anjos. Both have spent time at the top, both have been knocked off the throne and now, both men are fighting for a chance to reclaim the UFC belt.
Online bookmakers have priced this as an even-money matchup everywhere you look, and I have to agree this is a tough one to call. Both men share a multitude of strong points and neither has any glaring weaknesses.
For instance, both could win this fight in terrifying fashion with the power they have in their hands. Both men have also gone the distance in recent fights to show they have the necessary combination of willpower and gas tank to keep this thing competitive for as long as the fight runs. Both men have held championship belts, both have fought in championship rounds and both know the sting of losing a championship belt.
Robbie Lawler (28-11) is an extremely experienced fighter having fought his first professional match way back in 2001. Despite the constant rigors of training and fighting over the past 15+ years, Robbie Lawler is still performing at an elite level. In fact, the best run of his career has taken place over just the past three years.
Robbie Lawler started his current win streak with wins over Jake Ellenberger and Matt Brown throughout 2014. Those performances were enough to give him a title shot against Johny Hendricks in December of 2014. Lawler won the fight and middleweight title to get his first taste of UFC gold.
Lawler had two successful title defenses against Rory MacDonald and Carlos Condit before finally losing the title to Tyron Woodley via KO punch in the first round. Lawler then fought Donald Cerrone and won a five-round decision to bring us up to present day.
Two stats in particular best exemplify Robbie Lawler's style as a fighter. First, he has KOed or TKOed his opponent in 20 of his 28 career wins. Most people who fight Robbie Lawler fail to make it to the end of the fight. Lawler is a hard-hitting knockout machine who constantly marches forward and shows absolutely zero fear inside the Octagon.
Second, Robbie Lawler is the only fighter in history to win three consecutive "Fight of the Year" awards from the UFC. His matches against Johny Hendricks, Rory MacDonald and Carlos Condit will forever be remembered as some of the best fights the UFC has ever seen. Robbie Lawler can take ridiculous amounts of punishment and still continue to press the action, damage his opponents and win fights. The guy does not know the word "quit."
If you're going to take the time to watch one more fight this year, you can't go wrong with a Robbie Lawler fight. He always puts on a show worth watching, win or lose.
Rafael Dos Anjos (27-9) is a similarly experienced fighter who has been fighting professionally since 2004. And also like Robbie Lawler, Dos Anjos came into his prime later in his career. After working his way up through regional circuits in Brazil, Dos Anjos was called up to the UFC in 2008. He immediately lost his first two fights with the UFC.
Dos Anjos was never cut by the UFC, however, as he would go on to put together impressive win streaks that would get him close to title contention, but always came up just a little short at just the wrong time.
Dos Anjos worked his way up through the UFC to beat tougher and tough opponents before he finally got a chance to challenge Anthony Pettis for the title. Despite coming in as the betting underdog in that fight, Dos Anjos put on a dominant performance from bell to bell en route to winning the UFC lightweight title.
He defended his title for the first time against noted Muay Thai striker Donald Cerrone. Dos Anjos again put on an impressive performance as he completely dismantled Donald Cerrone to finish the fight in the first round.
Things went south from there for a bit. Dos Anjos lost the title to Eddie Alvarez via TKO and then lost his very next fight to Tony Ferguson. Going from lightweight champion to two-fight losing streak all in the space of two fights was enough to convince Dos Anjos to consider his options.
At the beginning of 2017, Dos Anjos announced his intent to move up to the welterweight division. He told reporters at the time that the weight cut to 155 was too big of a cut to be making all the time, and that it was taking a toll on his health. The weight cuts got so bad, he said, that he passed out three times making weight for the Eddie Alvarez fight.
So far, it's looking like a smart decision. Dos Anjos has won two-straight fights since moving up to welterweight. He fought Tarec Saffiedine to a decision this past June and then finished Neil Magny with a first-round arm triangle in September.
Dos Anjos has proven without a doubt that he can hang just fine in the bigger weight class. Now, he faces his biggest welterweight challenge to date in Robbie Lawler. If Dos Anjos passes this test, he'll have a big case on his side for taking a shot at the welterweight title.
Predicting who will win in Lawler vs. Dos Anjos is a tough chore due to both men having so much in common and both being so tough. Dos Anjos is probably the more well-rounded of the two with way more submissions to his name, including once earning "Submission of the Night" honors.
Dos Anjos also has some heavy hands, but I would say Lawler is way more proven in that arena. While Dos Anjos has won via KO/TKO five times, Robbie Lawler has done the same thing twenty times – and at a higher weight class.
Robbie Lawler is also way more established at 170 lbs. As a former welterweight titleholder, there are no questions about whether or not this is the right weight class for Robbie to perform at peak.
Dos Anjos has just two fights at this weight class. It's true he has looked great so far at welterweight, but still – Lawler is the more known entity here.
There are no questions that Robbie Lawler has been in more wars in his career. You don't earn "Fight of the Year" for three years running without taking some damage. What may be Robbie's greatest strength (his heart and determination) will likely come back to haunt him at some point. Will his legendary chin holdup against another hard hitter after being knocked completely unconscious by Tyron Woodley last year?
Robbie Lawler Highlights
Rafael Dos Anjos Highlights
Other UFC on Fox Events: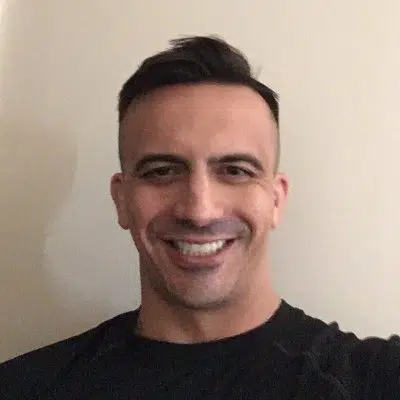 Wes Burns has more than a decade's worth of experience as a writer, researcher, and analyst in the legal online betting industry and is co-founder of OnlineBettingSites.com. Wes approaches his work from the viewpoint of players.