UFC 12 Betting on Fox: Sites and Odds
What: Ultimate Fighting Championship
When: Saturday, July 26th 2014 at 6PM ET
Where: SAP Center San Jose, CA
How to Watch: Tune in to FOX
The UFC is coming to FOX this Saturday with a four-fight main card and four preliminaries. In addition, UFC fight pass will be showing four fights starting at 4:15PM ET. The headline event is sure to be a an action-packed with dominant strikers Matt Brown and Robbie Lawler facing in a welterweight challenge.
The second-biggest fight of the night is another good one with Anthony "Rumble" Johnson facing Antonio Rogerio "Minotouro" Nogueira aka "Lil Nog." The other two fights on the main card feature Dennis Bermudez vs Clay Guida and Bobby Green vs. Josh Thomson.
Here's the full TV schedule:
Main Event at 8PM on FOX
Matt "The Immortal" Brown vs. "Ruthless" Robbie Lawler
Anthony "Rumble" Johnson vs. Antonio "Minotouro" Nogueira
Clay "The Carpenter" Guida vs. Dennis "The Menace" Bermudez
Josh "The Punk" Thomson vs. Bobby "King" Green
Prelims at 6PM on FOX
Daron "Detroit Superstar" Cruickshank vs. Jorge "Gamebred" Masvidal
Kyle "Kingsbu" Kingsbury vs. Patrick "Durkin" Cummins
Hernani Perpetuo vs. Tim "The Dirty Bird" Means
Mike "El Cucuy" De La Torre vs. Brian "T-City" Ortega
Now let's break down the main event and take a look at the betting odds for each fight.
Matt Brown and Robbie Lawler
Matt Brown and Robbie Lawler are each one win away from fighting for the welterweight championship title against current champ Johny Hendricks. Both men have been knocking out opposition in devastating fashion of late and will be looking to earn the right to challenge Hendricks for the title.
Saturday's fight has all the makings for a standup slugfest as both are looking to decisively clinch a spot in the run for the title. Neither fighter is scared to exchange on the feet and that always makes for exciting viewing. This one has "fight of the year" potential. Here's a look at what each man brings to the cage.
Matt Brown
Matt Brown is on a seven fight win streak that dates back to February of 2012. Only one of his past seven fights went to a decision. Every other fight in the streak was ended with either a KO or a TKO by way of punches, knees and elbows. 10 of his 12 victories in the UFC have not made it to a decision. This guy ends fights.
Things weren't always this good for Matt Brown. He struggled with heroin addiction in his early 20s and earned the "Immortal" nickname after an overdose that left him clinically dead for over a minute. He beat the odds, kicked his addiction and dedicated himself to mixed martial arts. Even then, he still had a long road ahead of him.
His early years in the UFC were a struggle. He went 5-5 during his first ten fights in the organization and his prospects in the UFC looked dim. But then in February of 2012, he earned a TKO victory in the 2nd round over Chris Cope. He hasn't lost a fight since.
Despite his impressive streak, Matt Brown is still a -350 underdog. His resume is shaping up, but he has yet to prove himself in front of elite competition. Robbie Lawler will present his biggest test yet in the UFC. We'll find out Saturday if Matt Brown can beat the odds once again as he has time and again in the past.
Robbie Lawler
Robbie Lawler's record over his past seven fights (5-2) may not be spotless like his opponent's, but he has bigger wins over tougher opponents. Wins over Josh Koscheck, Rory MacDonald and Jake Ellenberger more than make up for his less-than-perfect record. His only recent loss came against the current champ Johny Hendricks in a close match that was decided by a late takedown.
What Robbie brings to the cage is experience against proven fighters and an incredible ability to finish fights. 19 of his 23 career wins come by way of KO or TKO. Robbie has shown great potential since he first stepped foot in the UFC at the age of 20, but it took him until recently to harness that raw talent, polish it up and become championship material.
It's hard to point to an exact time when his turnaround began, but his 2013 TKO victory over Josh Koscheck looks like a good place to start. He followed that up by knocking out Bobby Voelker and winning a split decision over the talented Rory MacDonald.
His loss to Johny Hendricks a few months ago may have marred his record on paper, but anyone watching that fight saw how close it was. Robbie looked very good in his close loss to the champion. He followed that up with a TKO over Jake Ellenberger (who is also no slouch) just two months later.
Here we are now in July and Robbie is already prepping for his next fight. Both Lawler and Brown have faced their share of challengers in the lead-up to Saturday's match. There's a title fight on the line and both men will be looking to do what they do best: knock someone out.
Betting Odds
Robbie Lawler is the clear favorite over Matt Brown with the books giving him about a 3-1 advantage. There are also a few prop bets that look especially interesting considering these guys' grit and penchant for big exchanges on the feet.
As usual, I have highlighted the best odds for each fighter. Anywhere you see a blue link, you can click there to book that bet at the best possible odds.
Other UFC on Fox Events: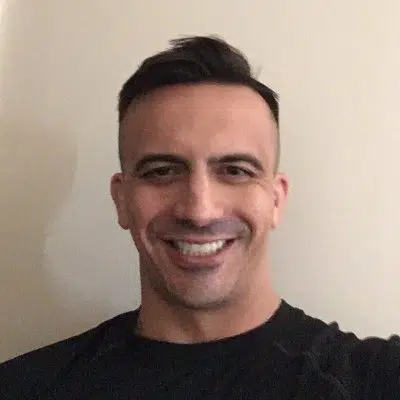 Wes Burns has more than a decade's worth of experience as a writer, researcher, and analyst in the legal online betting industry and is co-founder of OnlineBettingSites.com. Wes approaches his work from the viewpoint of players.