Vegas Dave Has $1 Million Riding on Miesha Tate at UFC 200

Vegas Dave has a reputation for making bold predictions and then backing them with serious cash. This is the same guy who won $2.5 million by predicting the Royals would win the 2015 World Series and then followed that up with another $240,000 win by backing Holly Holm to dethrone the then-undefeated Ronda Rousey at UFC 193.
Well, he's back and he is going to be betting on UFC 200 in a big way. The guy who's known for scary-big wagers will be raising the stakes higher than ever before with a $1,000,000 bet on Miesha Tate over Amanda Nunes at UFC 200.
To make it perfectly clear just what he's got on the line, he posted this picture on Twitter and Instagram earlier this month:
He didn't specify what odds he got when he placed the wager, but the bookmakers currently have Miesha priced as a 2/5 favourite. At those odds, a $1,000,000 bet would return $1,400,000 for a net profit of $400k. Yes, that is a lot of cash, but big bets are nothing new for Vegas Dave.
Not His First Rodeo
Vegas Dave (real name "Dave Oancea") has a thing for making out like a bandit with big bets on big underdogs. His exploits in sports betting are well known by this point. Let's recap some of his biggest and boldest wagers to date just for fun.
$2.5 Million off the Kansas City Royals
Vegas Dave first pinged on my radar at the end of 2015 after multiple news stories emerged revealing that he earned $2.5 million by betting on the Royals to win the World Series. That's an impressive number all by itself, but what's crazy is he placed the majority of his bets on Kansas City during the first week of the season! All told, he put down 26 bets at varying odds totaling $100,000. His reward when Kansas City won the World Series came out to $2,457,200.
$240,000 off Holly Holm Over Ronda Rousey
Shortly after his big Kansas City win, Oancea made the headlines once again with a major bet on Holly Holm defeating the then-undefeated Ronda Rousey at UFC 193. He got in early enough to score 12-1 odds on the upset and made away with an extra $240,000 to his name.
Looking back, you might say "yea, that was a pretty smart bet." But if we really think about the Ronda Rousey image back then, this was a gutsy wager. Remember, Ronda Rousey was completely dominant at the time. She was undefeated in 12 fights, ended 11 of those in the first round and ended one in the third round. Very few people gave the then-unknown Holly Holm much of a chance.
20k to win 240k on holly! Boom! pic.twitter.com/d9O9Lai9pJ

— Dave Oancea (@itsvegasdave) November 15, 2015
$300,000 off Miesha Tate Over Holly Holm
Holly Holm's brutal dismantling of Ronda Rousey was still fresh in everyone's mind in the run-up to Holly's first title defense against Miesha Tate. Remember, Rousey had already beaten Miesha Tate twice and then Holly Holm beat Rousey and made it look easy. Of course, that wasn't a problem for Vegas Dave.
He backed Miesha with $77,000, Miesha put Holly Holm to sleep and Vegas Dave collected $300,000.
Biggest MMA ticket ever. I'm so proud of u @MieshaTate told u it was ur time! #vegasdave #mieshatate pic.twitter.com/IeXmBvOmJ8

— Dave Oancea (@itsvegasdave) March 6, 2016
$2.3 Million Off the Denver Broncos Over the Carolina Panthers
In similar fashion to his journey with the Royals, Vegas Dave liked the Broncos as Super Bowl winners early. He started placing futures bets on the Broncos winning the Super Bowl as early as August, and continued to pile on the bets even when Peyton Manning got injured missed six straight games.
His faith in the Broncos paid off and in total, Vegas Dave made off with $2.3 million in total returns. Prior to the Super Bowl, he posted a lengthy article on Facebook explaining why he thought the underdog Broncos would defeat Carolina.
The aftermath: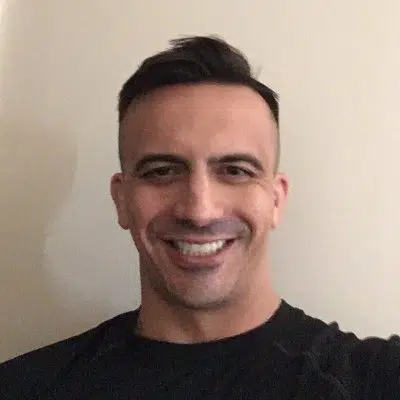 Wes Burns has more than a decade's worth of experience as a writer, researcher, and analyst in the legal online betting industry and is co-founder of OnlineBettingSites.com. Wes approaches his work from the viewpoint of players.